Who Is Liable for Dog Bite Injuries to Delivery Drivers in Colorado?
Online shopping has become increasingly popular in recent years as companies such as Amazon have made it much easier than ever before to purchase the items you need without leaving your home. The COVID-19 pandemic increased our reliance on online shopping even more, and this trend has continued as we've eased out of the pandemic. This has caused companies such as Amazon, UPS and FedEx to hire thousands of drivers to address this growing demand, and businesses such as Instacart, Grubhub, DoorDash and Uber Eats have seen an increase in the number of drivers working for them.
Unfortunately, the increase in deliveries has also been associated with an increase in the number of dog bite attacks against delivery drivers. According to the US Postal Service, over 5,300 Postal Service employees were attacked by dogs while delivering the mail last year. This figure only represents a fraction of the dog bite attacks against delivery drivers, as Amazon, FedEx, and UPS drivers are also frequently victims of these attacks. In fact, a 2022 study of injury data by the Strategic Organizing Center found that dog bites were the third most common injury impacting Amazon delivery drivers in Colorado.
Why Are Delivery Drivers Injured in Dog Bite Attacks So Frequently?
The nature of the job places delivery drivers at greater risk of being attacked by a dog, especially in dog-friendly states like Colorado. There are several reasons why delivery drivers are more susceptible to dog bites:
Delivery drivers are constantly visiting homes to drop off packages or food, bringing them into frequent contact with dogs.
Dogs are unfamiliar with the delivery drivers who visit their home, making it more likely that they'll view these drivers as intruders.
Many delivery drivers aren't given training to help protect themselves against dog bite attacks.
Delivery drivers are under tremendous pressure to complete their routes within certain timeframes. This often results in rushed and careless interactions with dogs, which can potentially increase the risk that a dog will attack.
Colorado Dog Bite Laws Make Dog Owners Liable for Injuries to Delivery Drivers
Colorado dog bite laws adhere to strict liability in cases where someone is attacked by a dog. This means the dog's owner will be responsible for your damages even if there was no negligence involved and the dog has no prior history of aggression.
Therefore, delivery drivers injured in a dog bite attack can file a lawsuit against the dog's owner to recover compensation for:
Medical bills
Lost wages
Pain and suffering
Workers' Compensation After a Dog Bite Attack on Delivery Drivers
In some instances, delivery drivers may also be able to file a workers' compensation claim with their employer following a dog bite attack. Large companies such as Amazon, UPS and FedEx have workers' compensation insurance policies that cover the injuries their employees sustain on the job. In these situations, you may be eligible for workers' compensation benefits.
However, some of the app-based companies such as Instacart, DoorDash, Grubhub and Uber Eats classify their delivery drivers as "gig employees." In these situations, drivers are responsible for their own insurance. Therefore, delivery drivers working for a business that classifies their drivers as "gig employees" will need to seek compensation through a lawsuit against the dog's owner.
Keep in mind that workers' compensation will typically only provide compensation for medical expenses and lost wages associated with the dog bite. In order to receive compensation for non-economic damages such as pain and suffering or emotional distress, you'll have to file a lawsuit against the dog's owner.
Determining who to hold liable for your damages can be complex depending on the nature of your employment contract. Therefore, it's important to work with an experienced dog bite attorney who can help you identify the correct parties to seek compensation from.
What to Do if You're Bitten by a Dog While Working as a Delivery Driver
Getting bitten by a dog can be a traumatic, overwhelming event, and it's common for delivery drivers to be unsure of what to do after the attack. Make sure to take the following steps when you're bitten by a dog while making a delivery:
Seek a safe place – Go back to your delivery truck or van at once to get away from the attacking animal. If you're unable to make it back to your vehicle, look for a safe place that is inaccessible to the dog.
Ask the dog's owner for first aid assistance – If the dog's owner is present, ask if they can provide you with some basic first aid items to use as a preliminary treatment for all injuries until you're able to receive care from a doctor. Use hydrogen peroxide or a similar solution to clean the wound(s), and cover any open cuts with a bandage to prevent infection.
Get information from the dog's owner – Record the dog owner's name, address and contact information. Ask the dog's owner whether the animal is current on all vaccinations, including its rabies shots.
Call your supervisor – Contact your supervisor right away to let them know about the attack. Reporting the incident to your employer will provide a record of the dog bite attack in the event that you need to file a workers' compensation claim. If you need immediate medical attention, your supervisor will also be able to make any arrangements necessary to get the rest of your shift covered.
Call animal control – It's important to file a report with animal control anytime you're involved in a dog bite attack. Animal control will come to the dog owner's house and check to make sure the dog has all proper documentation for vaccinations. In addition, reporting the incident to animal control ensures that the dog's history of aggression will now be on record so that future dog bite victims will know this isn't the first time the dog has acted dangerously.
Seek medical treatment – Always visit your doctor and receive medical treatment after a dog bite attack. This is important even if you only suffer minor injuries. Without proper treatment, even small bites can result in serious infections and other health consequences. Having a doctor clean the wound and administer an antibiotic can significantly reduce the risk of infection after a dog bite.
Take photos of your injuries – Always take photos of your injuries to document their severity. It's a good idea to take photos before and after you receive medical treatment.
Contact an attorney – The sooner you speak with an attorney, the better. Hiring a lawyer right after the attack will allow you to take the actions necessary to recover compensation for your damages.
Pushchak Law Can Help After a Dog Bite Attack
If you've been injured in a dog bite attack while working as a delivery driver in the Denver area, you may be entitled to compensation for your damages. At Pushchak Law, we're here to protect your rights and help you recover the compensation you deserve.
Brian Pushchak has made dog bite cases a primary focus of his practice. He understands the complex laws associated with these claims, and he can help you navigate the unique issues associated with getting bitten while working as a delivery driver. This specialized expertise will give you the edge you need to maximize the value of your compensation.
In addition, you'll benefit from our exclusive Informed Decisions™ Approach focused on ensuring you receive the best outcome for your case. With our unique approach, you remain in control of the case at all times, and you will be armed with the information necessary to make the right decisions about your legal strategy.
Mr. Pushchak will talk with you about your case in detail to understand what happened and clarify your goals for the outcome of your case. He'll explain your legal rights and options to you and answer any questions you may have. While Mr. Pushchak will recommend the strategy he feels will best achieve your goals, you will always have final say on how your case is handled.
Contact us today to schedule a free consultation. Pushchak Law serves clients in Denver and the surrounding areas of Colorado.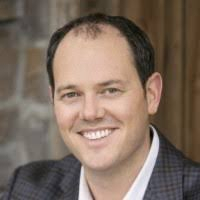 Latest posts by Brian Pushchak | Personal Injury Law Firm Denver, CO
(see all)
Free Case Consultation
If you have been injured and would like to speak with one of our attorneys, take advantage of our free, no-obligation consultation. And if you have a viable case, there are no fees until we win.

Call 303.372.6145
Schedule Today