PTSD After Dog Bite Attacks
An attack by a dog can be traumatic for the victim. In fact, assessment of children who were victims of dog bite attacks show that more than half of children have symptoms of post-traumatic stress disorder (PTSD) between two and 9 months after their attack. The PTSD rates for adults are likely lower, but still significant.
PTSD is an important impact of your dog bite attack. It can lead to additional medical expenses and reduced quality of life. If you are considering a dog bite lawsuit in Denver, choose a dog bite lawyer who is dedicated to ensuring you get the full compensation you are due under the law. This includes compensation for dog-bite-related PTSD.
Symptoms of PTSD After a Dog Bite Attack
If you or a loved one experienced a dog bite attack, be on the watch for potential symptoms of PTSD. Common symptoms of PTSD include:
Nightmares or difficulty sleeping
Flashbacks
Anxiety
Jumpiness
Frightening and intrusive thoughts related to your attack
Avoidance of things that remind you of the accident (such as dogs)
Self-destructive behaviors
Depression
Avoidance of friends and family
If you notice these symptoms in yourself or another dog bite victim, you should make an appointment with a mental health professional to be evaluated for PTSD. Only a mental health professional can make this diagnosis and recommend the appropriate treatment. For some mild PTSD cases, you might be able to do most of the treatment yourself.
For others, resolving PTSD from a dog bite might require extensive counseling and other support.
Compensation for PTSD After a Dog Bite Attack
If you are diagnosed with PTSD related to a dog bite, it can have a significant impact on your compensation. PTSD can lead to more compensation for:
Economic damages
Noneconomic damages
Permanent impairment or disability
PTSD is a condition that requires treatment. This treatment might be extensive, and it might be expensive. You deserve compensation for these expenses – you shouldn't have to pay them.
Some aspects of PTSD might be considered noneconomic damages. PTSD can significantly affect your quality of life. Nightmares and difficulty sleeping can make your life less enjoyable. You might not be able to get enjoyment from animal companions the way you used to. You deserve compensation for your reduced quality of life.
Finally, PTSD might make it hard for you to work. Whether you work with or around dogs, the intrusive memories can cause you to lose focus. Even innocent sounds can distract you from work or cause you to jump. This can lead to job loss or difficulty getting promoted. You shouldn't have to experience income loss due to these results of your dog bite attack.
Get Compensation for PTSD After a Dog Bite Attack in Denver
If you or someone you love is suffering PTSD after their dog bite attack, you want a lawyer dedicated to ensuring you get full compensation.
At Pushchak Law, we strive to get you full compensation for your injuries and losses, including PTSD from dog bite attacks.
We utilize our exclusive Informed Decisions™ Approach to seek full compensation and ensure you have the best possible experience from your lawsuit. We take the time to listen to your experience, including your account of your PTSD. We also want to hear your goals for your lawsuit. Then we recommend the best ways to achieve those goals.
We use our expertise to advance your case, but you remain in control of your lawsuit. To help you stay in control, we give you our personal contact information. You will always be able to reach us with questions, concerns, or input about the handling of your lawsuit.
Want to learn how our unique approach can help you get compensation for physical and psychological injuries related to a dog bite? Please call 303-372-6145 or use our online form today to request a free initial consultation at Pushchak Law in Denver.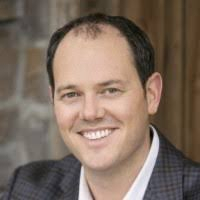 Latest posts by Brian Pushchak | Personal Injury Law Firm Denver, CO
(see all)
Free Case Consultation
If you have been injured and would like to speak with one of our attorneys, take advantage of our free, no-obligation consultation. And if you have a viable case, there are no fees until we win.

Call 303.372.6145
Schedule Today