Colorado Dog Bite Laws: What You Need to Know
Denver-based personal injury attorney Brian Pushchak provides insight about dog bit laws in Colorado.
If you've been the victim of a dog bite attack, you may be entitled to recover compensation for your damages. The state of Colorado has enacted a series of laws governing the responsibilities of dog owners and when they are liable for the actions of their pets. The following overview will give you a basic understanding of these laws, but the best way to determine whether you have a valid dog bite case is to speak with Mr. Pushchak in person.
Strict Liability for Serious Dog Bite Attacks
Colorado uses the doctrine of strict liability when a dog attacks someone who is lawfully on public or private property and the attack results in serious injury or death. One of the following criteria must be met when determining whether an attack resulted in serious bodily injury:
Fractures or broken bones occurred
You experienced a substantial risk of protracted loss or impairment of the function of any body part or organ
You experienced a substantial risk of serious permanent disfigurement
A substantial risk of death existed
In these situations, the dog's owner will be held liable for all injuries caused by the animal, even if the owner wasn't aware that the dog had aggressive tendencies. In situations where serious bodily injury did not occur, the dog bite attack will be governed by Colorado's negligence laws, which state that the owner will be held liable if they failed to used reasonable care to control or restrain the dog at the time of the attack.
There are certain exceptions to the law. The owner will not be held liable for injuries sustained when their dog attacks if:
You were unlawfully on public or private property
The attack occurred on the dog owner's property and warning signs were clearly posted
The dog was being used by a police officer or military personnel for official duties
You knowingly provoked the dog
You work with dogs (vet, dog groomer, dog trainer or other professional) and were performing your job
The dog was hunting, herding farming or controlling predators on the owner's property
Statute of Limitations in Dog Bite Cases
Colorado law has established certain time limits on filing a personal injury lawsuit after a dog bite attack. You must file your claim within two years of the date of the attack. After this deadline has passed, you may no longer be eligible to recover compensation for your damages.
Dog Owner Responsibilities
Dog owners have an obligation to take all steps necessary to prevent a serious attack by the animal. These include:
Training – Dogs must undergo obedience training to ensure they act properly and respond to their owner's commands.
Leashing your dog – Most cities and municipalities in Colorado, including Denver, require dogs to be kept on a leash when the animal is not at home.
Treating aggression early – If the owner notices aggressive tendencies in the dog, they should be addressed right away. This can be done through working with a trainer experienced in handling aggressive dogs or behavioral modification techniques.
Warning signs – Owners with aggressive dogs must post warning signs on their property to alert guests of the potential dangers associated with interacting with their dog.
Keeping the dog away from strangers – Often, dogs react unpredictably when meeting strangers. Dog owners should take the necessary steps to avoid these interactions whenever possible.
Euthanizing the Dog
In situations where a dog bite attack results in serious injury or death, the dog may be euthanized if you can prove the owner had prior knowledge of the dog's aggressive tendencies. In order for this to occur, the victim must make a motion in court requesting that the dog be euthanized. If granted, euthanasia will be performed by a licensed shelter or veterinarian and paid for by the owner.
Keep in mind that there are no laws requiring a dog to be euthanized after an attack. In order for this to occur, the victim must file the request in court.
Damages in a Dog Bite Case
If you've been injured in a dog bite attack, you may be entitled to recover compensation for the following damages:
Current and future medical bills associated with the injury
Psychological counseling costs
Lost wages while you recover
Pain and suffering
Psychological/emotional distress
Permanent functional impairment
Disfigurement
If you've been the victim of a dog bite attack, it's crucial to work with an experienced attorney who can advocate for your rights. Brian Pushchak has made dog bite cases a primary focus of his practice. He knows how Colorado dog bite laws impact your claim, and he can help ensure your compensation reflects the total extent of your damages.
When you work with Pushchak Law, you'll benefit from our Informed Decisions Approach™ which focuses on ensuring you receive a fair outcome. Mr. Pushchak has witnessed firsthand the devastation that can occur during a dog bite attack, and he'll take all steps necessary to help you make a full recovery. This not only involves fighting for your rights in court, but making sure you receive the important medical treatments you need.
As part of our Informed Decisions Approach™, you'll receive compassionate legal representation from a team that truly cares about your wellbeing. We live this commitment by:
Making ourselves personally available to you at all times
Caring about you and your family
Listening to your story to understand your specific needs
Providing you with the information you need to make the right decisions about your legal options
Contact our Denver Dog Bite Attorney
Please contact Pushchak Law today to schedule a free consultation. We serve clients in Denver and throughout Colorado.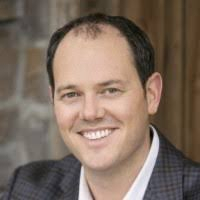 Latest posts by Brian Pushchak | Personal Injury Law Firm Denver, CO
(see all)
Free Case Consultation
If you have been injured and would like to speak with one of our attorneys, take advantage of our free, no-obligation consultation. And if you have a viable case, there are no fees until we win.

Call 303.372.6145
Schedule Today