Who Is Liable for a Dog Bite Attack in a Dog Park?
A dog park can be a great experience for you and your dog. Your dog gets to spend time off the leash away from home and can potentially socialize with some other dogs there.
Unfortunately, a visit to the dog park can quickly turn into a nightmare if a dog attacks you, your child, or your dog. A dog bite attack can cause serious injuries, and this can lead to extensive medical costs, ongoing trauma, disability, and disfigurement.
At Pushchak Law, we are familiar with the devastating effects of dog bite attacks. Denver dog bite attorney Brian Pushchak wants to make sure that you get the compensation for your injuries that you are due under the law, and the first step to doing that is understanding who is liable for your dog bite attack.
Dog Owners Are Almost Always Liable
Colorado law is very clear about liability in a dog bite attack. In almost every situation, a dog owner is liable for injuries caused by their dog. There are a few exceptions, but they're unlikely to apply in the case of a dog bite attack at a dog park. The exceptions are if the attack occurs when you were:
Illegally on public or private property
On the dog owner's property with posted signs like "Beware of Dog"
Bitten by a police or military dog performing official duties
Bitten by a dog working as a hunting dog, herding dog, etc.
Working with the dog providing vet care, grooming, or other capacity
Knowingly provoking the dog
In most cases, you can see that these just don't apply. Unless the dog that attacked you was owned by the owner of the dog park, "Beware of Dog" signs do not protect the owner from liability.
The dog owner might not be liable if you were working as a vet, vet tech, dog handler, or humane agency worker. The exemption still applies if you were attacked by a dog other than the one you were working with. It only matters that you were performing your duties in that capacity.
Finally, there are some situations where the dog owner might escape liability if they can successfully argue that you knowingly provoked their dog.
More Owners Than You Think
It's important to note that the law extends liability to more than one dog owner. Colorado law defines a dog owner as being any person, firm, corporation, or organization that owns, possesses, harbors, keeps, has financial or property interest in, has control of, or has custody of the dog. That could be a lot of people and organizations.
At Pushchak Law, we are experienced in tracking down all the people who might be considered "owners" of a dog at the time of a dog bite attack. Holding all these people and organizations liable is important to encourage responsible dog ownership – and ensure you get the compensation you deserve.
Why Choose Pushchak Law After Your Dog Bite Attack in Denver
A dog bite attack on you, your child, or your dog can be traumatic. You need a law firm that will not only represent you but will also listen to you. That's the first step in our exclusive Informed Decisions™ Approach. We want to understand what matters most to you about your dog bite attack lawsuit. For example, we want to understand whether you prioritize maximizing compensation or getting compensation rapidly, and whether you want to get the attacking dog put down or not.
Once we understand your case, we will make recommendations about how to proceed, but the case remains yours. You are in charge, and to help you stay in control, we give you our personal contact information. Get in touch any time you have questions or concerns about your case, or if you want to change course.
As an experienced dog bite lawyer in Denver, Brian Pushchak has helped many people get the compensation they deserve after a dog bite attack. Let him help you.
Please call 303-372-6145 or use our online form today to request a free initial consultation at Pushchak Law in Denver.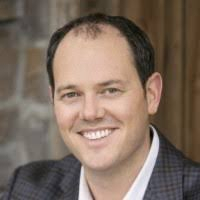 Latest posts by Brian Pushchak | Personal Injury Law Firm Denver, CO
(see all)
Free Case Consultation
If you have been injured and would like to speak with one of our attorneys, take advantage of our free, no-obligation consultation. And if you have a viable case, there are no fees until we win.

Call 303.372.6145
Schedule Today