Do "Beware of Dog" Signs Protect Dog Owners from Liability in a Dog Bite Attack?
Under Colorado law, dog owners have very strict liability when it comes to dog bite lawsuits. With very few exceptions, dog owners are assumed to be responsible for injuries caused by their dogs. Exposed to potentially very expensive liability for a dog bite attack, many dog owners look for ways to minimize their liability.
They hope that putting up "Beware of Dog" signs can protect them from liability. There is some justification to this. Having posted signs can shield dog owners from liability in some situations. At Pushchak Law, dog bite lawyer Brian Pushchak wants to help you get the compensation you deserve following your dog bite injury. He can help you understand when "Beware of Dog" or other signs might protect a dog owner from liability.
The "Beware of Dog" Statute
Usually, dog owners are considered strictly liable for injuries caused by their dogs. However, Colorado law clearly states a number of exceptions, saying, "A dog owner shall not be liable to a person who suffers bodily injury, serious bodily injury, or death from being bitten by the dog:" then listing a number of circumstances where the owner is protected.
Situation (b) in this list is: "While the person is on property of the dog owner and the property is clearly and conspicuously marked with one or more posted signs stating 'no trespassing' or 'beware of dog'".
This means that, yes, having a posted "Beware of Dog" sign can protect dog owners from liability when their dog bites. However, it only protects them against strict liability for this statutory claim only. You may still be able to recover your damages and hold the dog owner accountable for attacks on their property under other legal theories.
Have You Suffered a Dog Bite Injury
Fill out the simple form below for a Free Case Consultation. Remember, we collect no fees until we win your case.
Is "Beware of Dog" a License to Bite?
This brings up the question: if a person has posted "beware of dog" signs, does it mean that they can't be held liable for dog bite injuries?
Not necessarily. The law makes a couple of limitations to this provision. First, the law states explicitly that it only protects a dog owner from liability for injuries caused to persons on the owner's property. If you can show your injuries happened while you weren't on the owner's property, you can still get compensation.
The second limitation is that the signs must mark the property "clearly and conspicuously." In other words, the signs must be easily visible to and readable by people on the property. It's possible to get around this protection for dog owners by showing that the signs are not really posted in a clear and conspicuous way. Possible reasons why a sign might not be clear and conspicuous include signs that are:
Only visible from certain angles
Only visible from certain entrances
Obscured by dirt, rust, or fading
Too small to be visible across the property
In these situations, you might still be able to get compensation. Note that many dog owners try to post these signs after their dog attacks, so it's important to document the location of your dog bite attacks as soon as possible.
To be clear, even if you are attacked on their property and they have a "beware of dog" sign, it does not mean you do not have a case. It just means that you may have to proceed under a different legal theory against the dog owner to recover your damages.
Contact Dog Bite Lawyer Brian Pushchak for Help
If you've suffered an injury in a dog bite attack, we believe that you deserve all the compensation you're entitled to by law, and we'll fight to make sure you get it. We want to hold dog bite owners responsible for the injuries their animals cause, making sure you have the money you need to pay for medical care related to your injuries.
We utilize our unique Informed Decisions™ approach to help you get the best possible results from your dog bite lawsuit. We start by listening to you. We want to understand your priorities. That way, we can maneuver your case to achieve the results you want and need. We can provide you with our legal insight to help you make the right decisions, but they remain your decisions. And if any questions or concerns arise as your case is progressing, we make ourselves personally available to you. We do this because we care about you.
To learn more about what might make Pushchak Law the best law firm for your dog bite lawsuit, please call 303-372-6145 or email us today for a free initial consultation.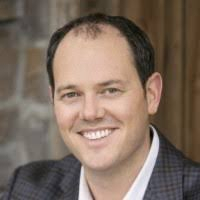 Latest posts by Brian Pushchak | Personal Injury Law Firm Denver, CO
(see all)
Free Case Consultation
If you have been injured and would like to speak with one of our attorneys, take advantage of our free, no-obligation consultation. And if you have a viable case, there are no fees until we win.

Call 303.372.6145
Schedule Today