What to Do When Bitten by a Dog with an Uninsured Owner
If you've been injured in a dog bite attack, you may be entitled to recover compensation for your damages. Colorado dog bite laws establish strict liability for dog owners. This means dog owners are held liable for any damages related to an injury caused by their pet, regardless of whether the dog was known to be dangerous or the owner acted negligently.
While the dog owner is liable for your injuries, it can often be challenging to recover the compensation you deserve if the dog owner doesn't have insurance. In many instances, dog bite injuries result in costly medical bills and if the owner is uninsured, they may not have the money to cover your costs out of pocket. For this reason, it's critical that you work with an experienced dog bite attorney if the dog owner is uninsured.
While recovering compensation may be more challenging in these situations, there are still steps you can take when dealing with an uninsured dog owner.
Verify Whether the Dog Owner Is Truly Uninsured
Don't just accept the dog owner's word that they aren't insured. There are a variety of insurance policies that may provide coverage for injuries in a dog bite attack, and it's possible the dog owner simply isn't aware that their policy covers these incidents. Types of insurance which typically cover dog bite attacks include:
Homeowner's insurance
Renter's insurance
Canine liability insurance
Commercial general insurance (this may cover injuries caused by a dog performing a service for a business)
Most homeowner's insurance policies will provide liability coverage for dog bite attacks. It's common for renter's insurance policies to provide this coverage as well. However, not all landlords require tenants to carry renter's insurance so you should always ask the dog owner whether they have a policy. If the dog owner is unsure whether their homeowner's or renter's policy covers dog bite attacks, you can check with their insurance company. Mr. Pushchak can also review their policy for you to determine whether they are covered.
Pursue Compensation from Other Liable Parties
In some instances, there may be other parties besides the dog's owner who may be liable for your injuries. In some instances, another liable party may have insurance and provide you with the ability to recover the compensation you deserve.
Some other potential liable parties may include:
Co-owners – Some dogs are owned by more than one person. For example, if the dog owner shares possession of the dog with a romantic partner or a separated spouse, that person may be considered a co-owner and may be held liable for your damages.
Dog handlers – If the dog was under the supervision of a pet sitter, dog walker, or other individual at the time of the attack, that person may be held liable for your injuries if they acted negligently.
Store owners – If the dog bite attack took place at a retail business, the store owner may be held liable under certain circumstances.
Employer – If the dog bite attack occurred while you were at work, you may be able to file a worker's compensation claim.
Filing a Lawsuit Can Help You Learn More About Your Options
Even if the dog owner is uninsured, filing a dog bite lawsuit is still worthwhile. There are several potential benefits to filing a lawsuit:
It may uncover hidden insurance – It's possible that the dog owner lied about their insurance coverage. Once a lawsuit is filed, you will gain access to the dog owner's insurance information, and this may reveal liability coverage that will compensate you for your damages.
Additional potential defendants may be identified – You may not be aware of another third-party individual who is liable for your damages. During the discovery phase of the lawsuit, other liable parties may become apparent, making additional sources of compensation available to you.
It increases the likelihood of a settlement – If the dog owner truly is uninsured, they may make a settlement offer once a lawsuit is filed to avoid the risk of a costly judgement against them if the case goes to trial.
Pushchak Law Can Help
At Pushchak Law, we've made dog bite lawsuits a primary focus of our practice. Mr. Pushchak has extensive experience handling cases involving uninsured dog owners, and he can help ensure your rights are protected every step of the way.
You'll also benefit from our unique Informed Decisions Approach™ which has been designed to ensure you receive the best possible outcome to your case. As part of this approach, you remain in control of the entire process. Mr. Pushchak will listen carefully to you to understand your specific goals for your case. He'll then explain your options to you in detail and recommend the ideal strategy to deliver your desired outcome. You'll also have Mr. Pushchak's personal contact information so that you can reach out anytime you have questions about your case.
Please contact us today to schedule a free consultation. Pushchak Law serves clients in Denver and the surrounding areas of Colorado.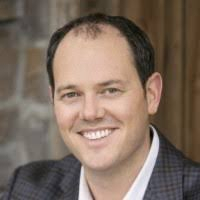 Latest posts by Brian Pushchak | Personal Injury Law Firm Denver, CO
(see all)
Free Case Consultation
If you have been injured and would like to speak with one of our attorneys, take advantage of our free, no-obligation consultation. And if you have a viable case, there are no fees until we win.

Call 303.372.6145
Schedule Today