How to Get a Colorado Motorcycle License
Before you hit the road on your motorcycle, you should get licensed by the state of Colorado. Not only will this help you avoid tickets if you get pulled over, it can protect you in the event of a motorcycle accident. If you are riding without a license, it is a lot harder to recover compensation for your injuries, even if they're caused by the fault of the other driver.
Fortunately, it's relatively easy to get licensed in Colorado, even if you're a beginning rider.
No Separate Motorcycle License
First, it's important to note that Colorado doesn't have a separate motorcycle license. Instead, you get an endorsement on your main driver's license that shows you are authorized to ride a motorcycle. You can get two different types of endorsements:
"M" allows you to ride all motorcycles
"3" only allows you to ride 3-wheeled motorcycles ("trikes")
This also means that in order to be able to ride a motorcycle in Colorado, you must first obtain and maintain a Colorado driver's license.
Two Options for Getting a Motorcycle Endorsement
If you are looking to get a motorcycle endorsement in Colorado, you have two options: get a permit or take a Motorcycle Operator Safety Training (MOST) course.
To follow the permit option, you must first pass the motorcycle written exam and purchase a motorcycle instruction permit. Then, at some point after getting your permit, you must schedule and pass a motorcycle drive skills test. Finally, you must purchase a new driver's license with the motorcycle endorsement on it.
To follow the MOST course option, you must schedule and complete a qualifying course. The basic rider course (BRC) is a two-day class. It covers all the skills you need to master to start riding, including braking, cornering, lane changes, acceleration, shifting, and more. Sometimes you have to pass an e-course prior to starting your in-person instruction, but generally the only skill you have to master before your BRC is balancing and riding a bicycle. For people with motorcycle skills who just need to meet the licensing requirement, more advanced motorcycle classes can also qualify.
The Colorado State Patrol's MOST page is a convenient way to find MOST course providers in your area.
Motorcycle Endorsement for Minors
If you are under the age of 18, you are not allowed to simply take a MOST course to get your motorcycle endorsement. Instead, you must have a motorcycle instruction permit for a minimum of 12 months before adding the motorcycle endorsement to your license. You can start getting your motorcycle endorsement before you reach the age of 16, but you must be under the direct supervision of a licensed motorcycle instructor at all times when operating a motorcycle.
Out-of-State License Holders
For the most part, if you hold an out-of-state motorcycle license, you can simply transfer it over when you buy a Colorado driver's license. The only exception would be if you obtained a Motorcycle Safety Foundation (MSF) card rather than a full license. These are only accepted for drivers who obtained the card on a military base.
Defending Your Skills After a Motorcycle Accident in Colorado
Although you might have obtained your motorcycle endorsement legally, it is not uncommon for defense attorneys to attack your riding skills when trying to protect their clients from compensating you for your injuries following a motorcycle accident. They are trying to do what they can to make the motorcycle accident seem as if it is at least partially your fault. This can reduce the compensation you receive for your injuries. It might even keep you from getting any compensation.
At Pushchak Law in Denver, we will fight for fair compensation for you. This includes showing that your motorcycle skills are not in question or are secondary to the acts of the other driver, who was truly responsible for your accident.
Also, our Informed Decisions™ approach ensures that we will always help you to understand your options at every step in your case so that you can make the decisions most likely to get you the results you're looking for. We're always available to you personally, so you can ask your questions and get the answers you need to know you're taking the right steps.
To learn how our approach to motorcycle accidents can help you, please call 303-372-6145 or use our online form today to request a free consultation with Denver motorcycle accident attorney Brian Pushchak.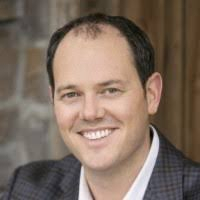 Latest posts by Brian Pushchak | Personal Injury Law Firm Denver, CO
(see all)
Free Case Consultation
If you have been injured and would like to speak with one of our attorneys, take advantage of our free, no-obligation consultation. And if you have a viable case, there are no fees until we win.

Call 303.372.6145
Schedule Today