Dog Bite Prevention Tips
About one in five people bitten by a dog require medical attention, accounting for about 800,000 visits to urgent care, hospitals, and emergency departments every year. If you want to avoid being one of those injured by a dog bite, it's important to take the right steps.
Here are some dog bite prevention tips that can help you avoid a serious dog bite injury.
Any Dog Can Bite
First, it's important to remember that while some dog breeds are more likely to cause dog bite injuries, any dog can bite. It's often a question not of the dog, but of the situation. Always approach dogs with caution and awareness, including your own dogs.
Learn the Warning Signs a Dog Gives
Often, a dog will give prolonged and highly visible signs that it is preparing to bite. You can learn to avoid dog bites by recognizing these signs.
Often, before biting a dog will:
Wrinkle its muzzle
Show its teeth while growling
Tense its lips and facial muscles
Raise its hackles (the hair on its back stands on end)
Hold its breath
Stare directly at its intended target
Hold its tail up high and stationary
If a dog is showing these signs, back away slowly, giving the dog space. Don't run from the dog, as this could induce it to chase and attack. Note, however, that you don't always have this kind of warning, especially if you provoke the dog in some way.
Use Caution Approaching Strange Dogs
If you don't know a dog, you should approach it with caution, especially if there is no owner present. Even if you try to approach it in a friendly way, you should not try to pet it or give it food.
If a dog's owner is present, ask first before attempting to pet the dog. The owner might encourage the dog to be friendly, give you tips about how to approach, or warn you if it's not a good idea.
Don't Violate a Dog's Territory or Corner It
Dogs are naturally territorial. If you violate their territory, it can make them angry or aggressive. Dogs will also bite if they feel they are threatened and need to protect themselves. Cornering a dog, even in a relatively playful way, can trigger this response.
Don't Break Up a Dog Fight with Your Hands
Many people get bitten when they are trying to break up a dog fight. If you are trying to break up a dog fight, you should not use your hands. Turn a hose on the dogs or use a long-handled object like a broom to try to break up the fight.
Let Denver Dog Bite Attorney Brian Pushchak Help
Even if you're careful, there might be no way to avoid dog bites if you are regularly around dogs. It's especially hard when dog owners might not be taking the steps necessary to keep their dogs from biting. At Pushchak Law, we work hard to hold dog owners accountable for the injuries their animals cause.
This is the essence of our Informed Decisions™ approach. We take the time to listen to your personal goals, so we know what to prioritize when seeking a resolution. Then we let you know about your options for maximizing your compensation and other outcomes, including when you can seek to have a dangerous dog put down if that matters to you.
Dog bite injuries can be serious and expensive to treat. As a result, the amount of compensation for dog bites continues to increase, going up more than 12% in 2020 to more than $50,000 per claim on average. A dog bite lawyer can help make sure your compensation is adequate to cover the expenses from your injuries.
To learn more, please call 303-372-6145 or use our online form today for a free consultation with Denver dog bite attorney Brian Pushchak.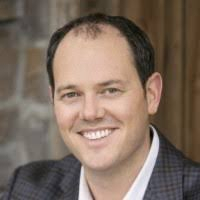 Latest posts by Brian Pushchak | Personal Injury Law Firm Denver, CO
(see all)
Free Case Consultation
If you have been injured and would like to speak with one of our attorneys, take advantage of our free, no-obligation consultation. And if you have a viable case, there are no fees until we win.

Call 303.372.6145
Schedule Today