Which Dog Breeds Are the Most Dangerous?
During the pandemic, people were giving each other a wide enough berth that we saw a decrease in many things, such as influenza rates, but also dog bites. Now as people are feeling more comfortable being close to one another and the spring weather brings people outside, we can expect to see more dog bite attacks. These can be dangerous, even deadly.
But which dogs are the most dangerous? Which ones should you continue to steer clear of, even if you're tempted to give them a pet?
Dog Breeds with an Aggressive Temperament
Dangerous dog breeds have two things: an aggressive temperament and powerful jaws. An aggressive temperament makes dogs more likely to bite. Powerful jaws make dogs more likely to cause serious injury when they do bite.
We can rate dog aggressiveness by their responses to the American Temperament Test Society Temperament Test. The test simulates a casual walk through the neighborhood with the dog on a six-foot lead. The handler cannot talk to the dog, who is at least 18 months old. The dog encounters neutral, friendly, and threatening situations that include visual, auditory, and tactile stimuli.
The test has been used since the late 1970s, and hundreds of breeds have been tested. However, some breeds have only been tested a few times. Looking only at dogs that have been tested at least 25 times, here are the dogs with the worst temperament, based on their failure rate for the temperament test:
Bearded Collie
Scottish Terrier
Shiba Inu
Saluki
Basenji
Dachshund (Standard Smooth)
Chihuahua
Lhasa Apso
Bulldog
Soft-coated Wheaton Terrier
While not all these dogs are capable of delivering deadly attacks, these dogs are all more likely to show aggressive signs and potentially bite.
Have You Been Injured by a Dog Bite?
Fill out the brief form below for a free case consultation. We collect no fees until we win.
Dog Breeds with Strong Bites
What is perhaps more important is how much damage a dog can do with their bite. Small, aggressive dogs that nip are unlikely to be reported as biters. It's important to keep in mind which dogs are capable of delivering powerful bites.
However, many of the dogs with the strongest bite force are rare breeds that you are unlikely to encounter. Therefore, we've compiled a list of the strongest dog bites among the 100 most popular breeds.
Cane Corso
Dogue de Bordeaux
English Mastiff
Akita
Rottweiler
Siberian Husky
Doberman Pinscher
German Shepherd (the second most popular breed)
Great Dane
Labrador Retriever (the most popular breed)
There is a wide variation between these dogs. The Lab's bite force has been measured at 230 psi while the Cane Corso has a bite force of 700 psi!
Which Dogs Actually Attack Most?
Despite a dog's natural temperament and their bite force, some dogs seem to attack more often than we might expect. This might be due to many reasons, such as adoption by people who are uninterested in training their dog, or the intention of the dog owner to turn a dog into an attack dog.
In an American Veterinary Medical Association study, the breeds most disproportionately associated with serious injury attacks were the German Shepherd and pit bull. In other words, these dogs were more likely to bite than their frequency as pets would suggest. For example, pit bulls are not among the top 100 most popular breeds, but they are the fifth most common dog in bite reports in Denver.
The two most common dogs in bite reports in Denver, however, are the most popular dog breeds: Labrador Retriever and German Shepherd. Even though these dogs tend to be well-mannered, their popularity and the strength of their bites almost guarantees that they will be involved in high numbers of serious dog attacks.
Other dogs commonly reported in dog bite attacks either have bad temperament, like Chihuahuas, or have strong bites like Huskies.
Do You Need Help after a Dog Bite?
At Pushchak Law, we have extensive experience helping people get compensation after being bitten by a dog. Colorado law states that dog owners are held strictly liable for injuries caused by their dogs. You shouldn't have to pay the medical bills related to your dog bite or suffer the consequences if you can no longer work.
With our Informed Decisions™ approach, we put your interests first. We take the time to listen to you in order to understand your needs and concerns. We also make ourselves personally available to you so you can always reach us if you have questions. We put our expertise at your disposal so you get the information you need to make the right decisions for you. Finally, we always work hard to ensure a fair outcome for your case.
To learn how we can help you recover from a dog bite, please contact Pushchak Law today for a free consultation with our dog bite attorney. We serve clients in Denver and the surrounding areas of Colorado.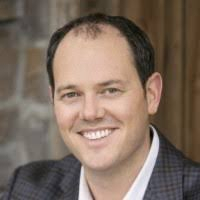 Latest posts by Brian Pushchak | Personal Injury Law Firm Denver, CO
(see all)
Free Case Consultation
If you have been injured and would like to speak with one of our attorneys, take advantage of our free, no-obligation consultation. And if you have a viable case, there are no fees until we win.

Call 303.372.6145
Schedule Today