When Is a Dog Considered a Dangerous Dog?
Owning a dangerous dog is illegal in Colorado. These dogs are considered more likely to cause serious injury, and when these dogs attack, owners face additional criminal penalties beyond compensation for injuries caused by the dog. It is also possible to request that a dangerous dog be euthanized.
Denver dog bite attorney Brian Pushchak has helped many people deal with the consequences of dog attacks. He understands that dangerous dogs earn their label, and that people who keep them should be made to pay for the injuries caused by their dog. He wants to help you understand your rights and options after a dog bite, starting with the definition of a dangerous dog.
Definition of a Dangerous Dog in Colorado
We can find the definition for dangerous dogs in the Colorado criminal code, section 18-9-204.5(2)(b), which states that a dangerous dog is defined in three ways. It is a dog that:
Inflicts bodily or serious bodily injury upon or causes the death of a person or domestic animal
Demonstrates tendencies that would make people think it might do the above
Is trained or engages in illegal animal fighting
For further clarification, bodily injury means that the victim has severe bruising, muscle tears, or skin lacerations that need professional medical care and/or corrective or cosmetic surgery. "Serious bodily injury" leads to a substantial risk of death, permanent disfigurement, or protracted loss or impairment of bodily functions. It also includes breaks, fractures, or burns of the second or third degree (obviously unlikely in dog attacks).
The first and third parts of the definition are fairly straightforward. However, the question of what tendencies might make "a reasonable person" think the dog could cause injury might be a little harder to nail down. In order to get a dog defined as "dangerous" under these terms, we would have to collect statements from witnesses about the dog's previous behaviors. These might include neighbors, veterinarians, and people who visit the property for professional reasons, such as mail carriers, inspectors, and meter readers.
Defenses in Dangerous Dog Bite Cases
If you were bitten by a dangerous dog, the owner now faces serious criminal penalties. They will have to pay you for your injuries and/or the loss of your dog, cat, or other animal. In addition, they will face criminal penalties including fines and potential jail time. And their dog might be destroyed if you request it and/or the state determines it's necessary.
To avoid these penalties, the dangerous dog owner might try to use the defenses allowed under law. They might say that your animal was loose. Or they might say that you were attacking the owner or the dog itself. Or perhaps that you were committing a crime of some sort. Most commonly, they might say that you were taunting the dog.
To ensure you can get compensation after a dog attack from a dangerous dog, you must be able to prove these assertions aren't true.
Let Pushchak Law Help after a Dangerous Dog Bite in Denver
If you've been bitten by a dangerous dog in Denver, Brian Pushchak can help. An experienced dog bite attorney, he has seen the defenses that people will try to use to avoid paying for injuries their dogs cause. He can help you document the circumstances of your attack and show it was not your fault.
Our Informed Decisions™ approach makes it easier for you to navigate your case. We start by listening to your needs so we can prioritize what matters most to you. Then we educate you on your options so you can choose the best course of action. Finally, we remain personally accessible to you in case questions arise.
To learn more about how Pushchak Law can help after you've been bitten by a dangerous dog, please call 303-372-6145 or use our online form to schedule a free consultation at our office in Denver.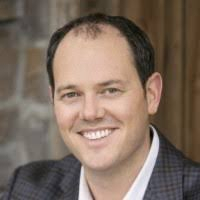 Latest posts by Brian Pushchak | Personal Injury Law Firm Denver, CO
(see all)
Free Case Consultation
If you have been injured and would like to speak with one of our attorneys, take advantage of our free, no-obligation consultation. And if you have a viable case, there are no fees until we win.

Call 303.372.6145
Schedule Today