Common Questions About Dog Bite Cases
If you've been the victim of a dog bite attack, you most likely have a lot of questions about your legal rights and options, as well as how to proceed with a potential claim. At Pushchak Law, we understand that dog bite lawsuits can be confusing and overwhelming, especially if you aren't familiar with the legal process. Below are some common questions we've been asked by past clients that you may find helpful as you research your options.
The best way to understand your legal rights and options is to speak with Mr. Pushchak in person. Brian Pushchak is a Denver attorney who has made dog bite cases a primary focus of his practice, and he can help you recover the compensation you deserve.
Who Is Legally Responsible for My Dog Bite Injuries?
Under Colorado dog bite law, the dog's owner is considered to have strict liability for injuries caused by their pet. This means that you're entitled to recover compensation for your damages even if the dog's owner wasn't negligent or the dog doesn't have a history of aggression.
There are some exceptions to this rule. You may not be able to recover compensation after a dog bite in the following situations:
You were bitten by a police dog performing its duty
You taunted, teased, harassed or provoked the dog in some way
You were trespassing and not legally on the property at the time of the attack
You were working with the dog in a professional capacity, such as a dog groomer, vet, dog trainer, dog handler or humane society worker
How Long Does a Dog Bite Lawsuit Take?
The exact timeline to resolve your dog bite lawsuit will depend on the specifics of your case. Most Denver dog bite claims settle without going to trial and in general, they are typically resolved in less than six months. However, if your case goes to trial, the timeline can be significantly longer.
Some factors that may impact the length of time it takes to resolve your case include:
Severity of Your Injuries
In general, the more severe your injuries, the longer the process may take. Serious injuries will require more costly and extensive medical procedures, and it may take longer to compile all the documentation necessary to ensure you're adequately compensated for all these expenses.
Treatment Requirements
Treatment after a dog bite often involves more than just medical care for your injuries. It may also include physical therapy to rehab in cases where injuries are severe. You also may need psychological therapy to cope with mental trauma associated with the attack, and this therapy must be completed before you can accurately assess all the costs associated with your treatment.
Recovery Time
If your injuries are severe, your recovery may move more slowly. In order to accurately calculate the value of your damages, it may be necessary to wait longer to see precisely what future medical expenses will cost.
Insurance Company's Willingness to Settle
The insurance company's goal is to minimize the amount of money they pay for your case, and this may cause them to try and get you to accept a lowball offer that doesn't adequately compensate you for your damages. In other situations, they may try to drag out the process to avoid having to provide payment in a timely manner. The insurance company's willingness to negotiate a fair settlement in a timely manner will often have a significant impact on how long it takes to resolve your case.
How Much Does a Dog Bite Lawyer Cost?
It's understandable to wonder whether you can afford a dog bite lawyer at a time when you're facing crippling financial burdens associated with medical bills and lost wages. The good news is you don't have to worry about paying legal fees while your case is being resolved.
Most dog bite lawyers, including Mr. Pushchak, typically work on a contingency fee basis. This means you don't pay an upfront fee. Instead, your payment consists of a percentage of the money you recover from your claim. You will only owe legal fees if you recover compensation.
How Much Is My Dog Bite Case Worth?
No two dog bite cases are exactly alike, and therefore, it's impossible to provide you with an accurate estimate of what your case is worth without knowing the specific details. In order to get a sense of what your case may be worth, you'll need to speak with Mr. Pushchak in person.
That being said, there are a variety of factors which may impact how much your dog bite case is worth. These include:
The cost of your medical bills
Ongoing rehabilitation costs, including physical therapy
Lost wages from any time missed at work
The cost of any psychological counseling required as a result of the attack
The severity of the emotional trauma you experienced as a result of the attack
Whether you suffered permanent disfigurement as a result of the attack
Will I Need to Get a Rabies Shot?
Most dogs in the Denver area are current on their rabies shots. If you are able to identify the dog's owner and if the owner can provide documentation that their pet is current on its vaccinations, you will most likely not need to get a rabies shot. However, if you're unable to identify the dog's owner and/or the owner is unable to provide proof of vaccination status, you may need to get a rabies shot as a precautionary measure.
Should I Talk to the Dog Owner's Insurance Company About My Injuries?
After a dog bite, you may be contacted by the dog owner's insurance company to discuss the details of the incident, including the injuries you suffered. In general, it's best that you don't provide any statements to the insurance company without speaking to a lawyer first.
The insurance company isn't on your side. Their goal is to minimize the amount of money they must pay for your case, and they will often use a statement you make with one of their representatives against you in order to unfairly reduce or even deny your claim. To avoid saying something that can be used against you, you should always tell the insurance company that your attorney will contact them to discuss any questions they have. If you don't currently have a dog bite lawyer, you should contact one as soon as possible so that they can advise you on how to handle the insurance company's request for information.
Mr. Pushchak will handle all communications and negotiations with the insurance company on your behalf to make sure everything is handled properly.
Pushchak Law Can Help After a Dog Bite Attack
If you've been injured in a dog bite attack in the Denver area, you may be entitled to recover compensation for your damages. At Pushchak Law, we're here to protect your rights every step of the way and aggressively pursue the compensation you deserve.
Brian Pushchak specializes in dog bite cases, and his extensive experience in this area of law will give you the edge you need when seeking to maximize the value of your compensation. In addition, Mr. Pushchak's unique Informed Decisions™ Approach helps you achieve the best possible outcome while ensuring you remain in control of the process every step of the way.
As part of this approach, Mr. Pushchak will talk extensively with you to understand your goals for the outcome of your case and answer any questions you have regarding your rights. He'll explain all your options to you in detail and recommend the ideal legal strategy to achieve your desired outcome. You will have the final say on how to proceed with the case, and this extensive process ensures Mr. Pushchak remains aligned with your goals at all times.
Contact us today to schedule a free consultation. Pushchak Law serves clients in Denver and the surrounding areas of Colorado.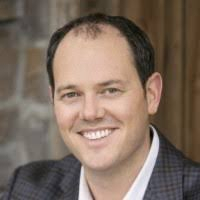 Latest posts by Brian Pushchak | Personal Injury Law Firm Denver, CO
(see all)
Free Case Consultation
If you have been injured and would like to speak with one of our attorneys, take advantage of our free, no-obligation consultation. And if you have a viable case, there are no fees until we win.

Call 303.372.6145
Schedule Today