Can an Animal Shelter Be Held Liable for a Dog Bite Attack?
A dog bite attack could result in serious injuries to you or your child. These injuries might lead to significant, ongoing costs. Medical bills, lost wages, ongoing therapy, disfigurement, and diminished earnings can impact you for years to come.
Colorado has a strict liability law for dog owners. But what if you were attacked by an animal shelter dog who might not have an owner? Can you still file a dog bite lawsuit to get compensation for your injuries? Yes, in many cases. Denver dog bite lawyer Brian Pushchak is dedicated to ensuring his clients get the full compensation due to them under the law. No matter who owned the dog that bit you, Pushchak Law will pursue the liable party to get you the compensation you deserve.
Colorado's Definition of "Dog Owner" Might Include an Animal Shelter
You might think that a dog has at most one owner, but according to Colorado law, a dog might have several "owners," depending on the circumstances. Colorado dog bite law defines a dog owner as:
A person, firm, corporation, or organization owning, possessing, harboring, keeping, having financial or property interest in, or having control or custody of a dog.
An animal shelter could usually be considered a "firm, corporation, or organization" that possesses, harbors, or has control or custody of a dog.
Of course, in order for this to apply, the animal shelter must have had possession, control, or custody of the dog before the dog bite attack. If the dog attacked you or your child, then was caught by animal control officers and deposited at an animal shelter, the animal shelter cannot be held liable unless they had previously had the dog and it escaped.
The Dog's Legal Owner Might Also Be Responsible
There is nothing in Colorado's law that says a dog must have only one owner. In many situations, a dog is likely covered by multiple layers of ownership. A dog's legal owner might also be responsible for a dog's behavior, even while it's at an animal shelter.
For example, consider a dog that escaped from its owner and was picked up and put at an animal shelter. What if the dog attacked you while a shelter employee or volunteer acting as a dog sitter or dog walker was taking it for a walk? In this situation, your dog bite lawsuit might be able to pursue compensation from:
The dog's legal owner
The animal shelter
The shelter employee
However, the court might decide that one or more of these aren't liable based on the specific circumstances.
When You Might Not Be Able to Pursue Compensation
However, it's important to note that there are many situations where you might not be able to hold an animal shelter liable for a dog bite attack.
If you were attacked at the shelter where there were clearly posted "beware of dog signs," the shelter is likely not liable.
Nor would you be able to file a dog bite lawsuit if you were working at the animal shelter. Finally, you wouldn't be able to pursue compensation if you were unlawfully on the shelter's property.
Why Choose Pushchak Law for Your Dog Bite Lawsuit
Pushchak Law has extensive experience helping dog bite attack victims get compensation for their injuries. Denver dog bite lawyer Brian Pushchak is dedicated to helping you get the full compensation you are owed. We utilize our unique Informed Decisions™ approach to help you get the compensation you're owed while having an affirming experience with our firm and with the law.
Because we care, we take the time to listen to you. We want to learn your situation, your priorities, and your goals for your dog bite lawsuit. Then we utilize our expertise to give you advice on how best to pursue those goals. However, you remain in charge of your dog bite lawsuit. We will give you our personal contact information, so you can reach out to us whenever you have a question, concern, or want an update about your dog bite lawsuit.
Want to learn more about how our approach can help you? Please call 303-372-6145 or contact us online today for a free initial consultation at Pushchak Law.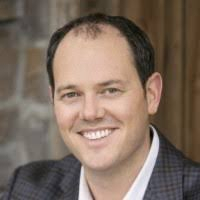 Latest posts by Brian Pushchak | Personal Injury Law Firm Denver, CO
(see all)
Free Case Consultation
If you have been injured and would like to speak with one of our attorneys, take advantage of our free, no-obligation consultation. And if you have a viable case, there are no fees until we win.

Call 303.372.6145
Schedule Today