Proving Liability in Motorcycle Accident Lawsuit
If you have been injured in a motorcycle accident, you need compensation to help you move on. Compensation can help you cover medical expenses related to your accident, make up for lost wages, and try to make up for the impacts on your life that cannot be directly translated into monetary costs.
How much compensation you can receive depends on the ability to prove liability in your motorcycle accident. Here's how liability impacts your compensation and how we go about proving liability.
Understanding Comparative Negligence
Colorado law adheres to the doctrine of comparative negligence when determining the value of your compensation. Comparative negligence laws state that when you are partly responsible for an accident that caused your injury, you can still recover compensation for your damages. However, you can only get compensation if you are less liable than the person or entity you are suing. In addition, your compensation is reduced by the degree of your liability.
For example, if it's determined that your actions are 25% responsible for the motorcycle accident, you'll only receive 75% of the total allowable damage award in order to account for the role you played in causing the collision. This can have a significant impact on your final compensation.
For this reason, it's important to prove liability in your motorcycle accident lawsuit. Demonstrating that the other driver was fully responsible for the collision will help you maximize the value of your compensation.
How to Prove Liability in Your Motorcycle Accident Case
Mr. Pushchak employs a team of experts to investigate your motorcycle accident. Together, they will identify who is responsible for your accident. Some of the sources used to identify the responsible party and prove their liability can include:
Police report – The police officer(s) on the scene will produce a report about your motorcycle accident. This is one of the most important legal documents describing your collision. It serves as a starting point for our investigation. Often, the police report will include an assessment of which driver was at fault. In addition, if the other driver received a traffic citation or was found to be driving while intoxicated, this information will strengthen your case.
Site Inspection – Although the police report contains information about your accident, we might have to go to the site to inspect it ourselves. This might reveal critical information not contained in your report.
Additional interviews – Sometimes a police report contains only partial reports from eyewitnesses. We may conduct interviews with witnesses to find out information missing from the report.
Drivers' records – Some drivers are careless and more likely to be involved in accidents. Often, a quick search of driver's records can reveal that the other driver had a record of reckless or careless driving, while your record shows skill at avoiding accidents. This can help establish that the other driver is liable for the accident.
In addition, we might look at more information if your motorcycle accident involved a large truck. See Determining Liability in a Truck Accident for more details.
Our Goal Is to Help You
At Pushchak Law, we know that it's a challenging process to recover both physically and mentally from your motorcycle accident. We want to help you get the compensation you need to facilitate that recovery. This should include compensation for your medical bills, lost wages, and physical and mental suffering to the degree allowed by the law.
Our Informed Decisions™ approach gives you control over your case. Because we care about you, we listen to your concerns and needs. We also make ourselves personally available to you throughout the process. We provide you with all the information you need to make all the important decisions about your case. Then we put our considerable skill and experience at your service as we try to ensure a fair outcome in your case.
Acting Quickly Can Improve Your Case
Colorado allows three years to file your lawsuit following your motorcycle accident. However, there are good reasons not to wait. Evidence can be lost from waiting too long. Plus, it can take time to resolve your case, so it's often a good idea to talk to us even before you start getting bills related to your accident.
Please call Pushchak Law at 303-372-6145 today for a free, confidential, no-obligation consultation on your motorcycle accident lawsuit. Or you can use our online form to schedule your consultation. Pushchak Law serves clients in Denver and throughout Colorado.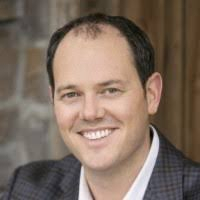 Latest posts by Brian Pushchak | Personal Injury Law Firm Denver, CO
(see all)
Free Case Consultation
If you have been injured and would like to speak with one of our attorneys, take advantage of our free, no-obligation consultation. And if you have a viable case, there are no fees until we win.

Call 303.372.6145
Schedule Today