Determining Liability in a Truck Accident
Truck accidents often result in catastrophic injuries that create crippling financial hardships for the victim. In many instances, these accidents could have been easily prevented if the truck driver, trucking company or another party associated with the operation of the vehicle had taken greater care in following safety precautions. When the negligent actions of another result in a truck accident, you may be entitled to recover compensation for your damages.
Unfortunately, truck accident cases are much more complex than other types of motor vehicle accident lawsuits. There are several reasons for this increased level of complexity:
Numerous federal and state regulations govern the trucking injury, and different laws may apply to your case based on the specific circumstances associated with the accident
Several different agencies are responsible for enforcing these laws and regulations
In many instances, more than one party may have acted negligently and contributed to the cause of the accident
These factors can make it challenging to determine liability in a truck accident case. At Pushchak Law, we have extensive experience handling truck accident claims in the Denver area. Mr. Pushchak knows the laws that apply to these cases, and he'll carefully investigate your accident in order to identify all parties who are liable for your truck accident injuries.
Who Can Be Held Liable in a Truck Accident Lawsuit?
Depending on the circumstances associated with the truck accident, one or more of the following parties may potentially be liable for your damages:
Truck driver – If the truck driver violated trucking regulations, committed traffic infractions or was driving under the influence, he may be liable for your damages.
Trucking company – The actions of the trucking company may have contributed to the cause of your accident. This is often the case if they didn't properly vet the qualifications of the driver, failed to provide adequate training to the driver or set unrealistic delivery schedules which forced the truck driver to violate hours of service regulations mandated by the federal government.
Truck manufacturer – When a manufacturing defect contributes to the accident, the truck manufacturer may be held liable.
Parts manufacturer – If the defect is isolated to a specific part, the manufacturer of that part may be held liable for your damages.
Truck equipment owner or leasing company – The truck's owner or leasing company is responsible for ensuring the vehicle is properly maintained. Failing to stay on top of required maintenance may constitute negligence, and the owner or leasing company may be held liable for your damages.
Freight or loading company – When a truck isn't loaded properly, the vehicle may be unbalanced. If an unbalanced load contributes to the accident, the freight or loading company may be held liable.
How to Prove Liability in Your Truck Accident Case
Mr. Pushchak will work with a team of experts to investigate your truck accident and identify which of the parties listed above may have acted negligently. He may use the following pieces of evidence to prove liability in your lawsuit:
Police report – The police officer dispatched to the scene of the truck accident will fill out a report which may contain information regarding who caused the crash.
Truck driver's record – If a review of the truck driver's record indicates he has received multiple traffic citations, it may be a sign that the trucking company acted negligently in hiring this driver or in allowing him to maintain his employment after receiving these violations.
Truck driver's log – All truck drivers are required to keep a record of their time on and off duty. This log can be used to identify a potential hours of service violation.
Truck maintenance records – Maintenance records will provide a detailed account of how often the truck has been maintained, whether all routine services (oil change, brakes, tire replacements) were performed, and whether the truck has encountered recurring service issues which have never been adequately addressed.
"Black box" data – Trucks contain an electronic module called a "black box" which records data such as the truck's braking patterns, driving speed, and other important items that may help identify the cause of the crash.
Fuel receipts – Fuel receipts can be examined to determine the exact route taken, average driving speed and the number of hours the driver spent behind the wheel. This data can be cross referenced with the truck driver's log to identify any discrepancies.
Pushchak Law Can Help
Recovering from a serious truck accident can be a long and challenging process. You may face costly medical bills, lengthy rehabilitation and time missed from work while you recover. This can result in devastating financial burdens for your family. Fortunately, you don't have to go through this difficult time alone. Mr. Pushchak is here to help.
Mr. Pushchak has witnessed firsthand the devastating injuries that occur in a truck accident, and he's committed to helping you recover. He'll fight aggressively to hold all negligent parties accountable and ensure your damages reflect the total extent of your loss.
Pushchak Law is the only personal injury firm in the Denver area that uses an Informed Decisions Approach™ focused on achieving a fair outcome to your case. As part of this approach, you can count on an attorney who:
Is personally available to you at all times
Cares about you and your family
Listens carefully to understand your specific needs
Provides you with the information necessary to make the right decisions about your legal options
This approach places your needs at the forefront of the entire process and ensures you receive the high levels of personalized care you deserve. Mr. Pushchak will stand by your side every step of the way to help you receive the fair outcome you deserve.
Schedule a Free Consultation
Please contact us today to schedule a free consultation. Pushchak Law serves clients in Denver and throughout Colorado.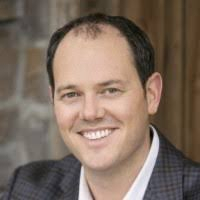 Latest posts by Brian Pushchak | Personal Injury Law Firm Denver, CO
(see all)
Free Case Consultation
If you have been injured and would like to speak with one of our attorneys, take advantage of our free, no-obligation consultation. And if you have a viable case, there are no fees until we win.

Call 303.372.6145
Schedule Today