Insurance Advice for Motorcycle Drivers
Of all the drivers on the road, motorcyclists are the most susceptible to personal injury and are far more vulnerable to severe or fatal crashes than most drivers. As such, having adequate insurance coverage is critical. Often, state-required minimums for motorcyclists do not do enough to truly keep you safe and protected in the event of a crash or personal injury. Looking at insurance from a legal protection perspective, here are some things we would advise motorcyclists take under consideration when looking for the right amount of insurance coverage.
Liability Insurance Is a Must
Liability insurance is required for motorcycle drivers in most states, but the state required liability insurance is a bare minimum. We advise drivers to go above and beyond when it comes to liability insurance. The more liability insurance you have, the more protected you are – this particular coverage extends to help protect you if someone sues you after an accident, too.
Are Your Passengers Covered?
Under the umbrella of liability coverage is bodily injury liability. In some states, this coverage includes passengers as well as yourself, but in others it does not. It's important to clarify what it covered under your bodily injury liability insurance so you know whether or not you need to include additional coverages such as passenger liability or uninsured/underinsured motorist.
Beware Layup Coverage
Layup coverage is offered as a way for motorcyclists to save on insurance premiums by allowing them to drop coverage levels (and thus costs) during a portion of the year where they are likely to have their motorcycle in storage. It protects minimally, against theft or other damage that may occur in storage.  However, if you choose to ride your motorcycle during the layup coverage period, you will not be protected against any injuries or collisions that might occur.
Additional Coverages Are Your Friend
Going above and beyond the bare minimum is important to truly protect yourself from exorbitant expenses in the case of an accident. Because accidents affect motorcyclists in disproportionate numbers and often with much more severity than other drivers, additional and optional coverages are highly recommended. Things like medical pay coverage and personal injury insurance should be must-haves on your list. The freedom of driving a motorcycle goes hand in hand with the vulnerability that can make driving them more dangerous than other vehicles. Having coverage to account for that is a smart move.
Don't Skimp on Collision
Collision coverage only applies to damage to your motorcycle, minus your deductible, but it's recommended to select adequate coverage to keep your investment safe.
We know that for many, driving a motorcycle is more than just a hobby, it's a way of life. Our aim with this advice is to let you enjoy the full freedom of that way of life without worrying about what might happen if an accident occurs. However, even with exceptional insurance coverage, there are some things that simply won't be accounted for in a nasty accident. That's where personal injury law comes in. If you've found yourself severely injured in a motorcycle accident you did not cause and aren't sure what your options are, give us a call. We'll talk through the particulars of your case and determine what your best next steps are.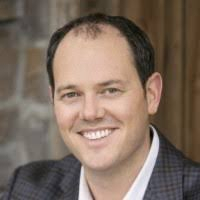 Latest posts by Brian Pushchak | Personal Injury Law Firm Denver, CO
(see all)