How to Prevent Autumn Motorcycle Accidents
We're enjoying beautiful fall weather in Colorado this year and in many ways, this provides ideal conditions for long motorcycle rides. The scorching hot summer days are behind us and cooler temperatures, along with the beautiful fall foliage, make for an enjoyable day on the open road. However, these autumn conditions require a slightly different approach when operating your bike to avoid a serious motorcycle accident.
The following tips will help you stay safe on long autumn rides. In the unfortunate event that you're involved in a motorcycle accident, Mr. Pushchak is here to help.
Exercise Caution Around Curves
Colorado has an extensive stretch of scenic highways that are perfect for fall motorcycle rides. Many of these roads are windy and narrow, and it's crucial that you use caution when navigating curves along the highway. This is especially true if you're riding in wet or icy conditions.
To stay safe on windy roads:
Be on the lookout for road signs alerting you to sharp curves up ahead
Reduce your speed before entering a curve
Ride Safely While Leaf Peeping
Many Colorado highways are lined with aspen groves that are turning vibrant yellow and orange right now. You absolutely should go on a few long rides to soak in the beautiful fall colors, but it's important that you don't let the scenery become a distraction while driving. It's easy to pay more attention to the leaves than the road, and this can increase the risk of a motorcycle accident.
If you're riding through leaf peeping country:
Increase your following distance (other motorists may be distracted by the beautiful scenery, and you'll need time to react if the vehicle in front of you brakes suddenly or makes an erratic driving maneuver)
Look for a spacious shoulder or a scenic overlook where you can pull off the road and safely exit the flow of traffic in order to take pictures or soak in the views
Be on the lookout for people alongside the highway taking pictures (these people may not be paying close attention to what is going on around them on the road)
Pay Attention to Frost on the Road
Autumn days are typically warm and sunny, but it can be quite cold early in the morning and in the evening. If you're going for a sunrise or sunset ride, there may be some frost on the roads. This is especially true when riding on bridges and overpasses.
Always reduce your speed and drive with caution if you think there may be frost on the road. It's common to be a bit rusty handling icy road conditions after six months of warm weather, so driving cautiously and defensively can significantly reduce your risk of a motorcycle accident.
Bring Cold Weather Gear on Your Ride
You'll experience dramatic temperature fluctuations when driving through the mountains during the fall. Once the sun goes down, it can get cold very fast. It's always a good idea to bring some warm layers with you in case you're out riding later than expected.
Riding at high speeds as the temperature drops can feel very cold and may even result in hypothermia in extreme situations. If your body is shivering or you're feeling very cold, it can also create a distraction that prevents you from focusing on the road. Pack a jacket so that you'll be prepared for all weather conditions.
Exercise Caution in the Rain
We get more rain in the spring than the fall, but it's still possible that you'll be out on a long ride when a storm rolls in. In many instances, rain will be accompanied by a sudden drop in temperature which can cause a wet road to become slick and icy. If you're riding in an autumn storm:
Reduce your speed
Exercise caution around sharp turns
Increase your following distance
You should also plan ahead so that you're not caught unprepared in the event of a storm:
Get your brakes checked before your first fall ride to make sure they are in good working order
Pack rain gear to avoid getting soaked on your ride
Carry goggles or safety glasses to avoid getting rain in your eyes
Watch Out for Leaves on the Road
As we get deeper into fall, those vibrantly colored leaves will begin to fall from the trees. This can create more hazardous road conditions, especially after a storm. It can be harder to maneuver through a turn when driving over wet leaves. It can also be harder to stop on a moment's notice. Reducing your speed and driving cautiously when leaves are on the road can help avoid a motorcycle accident.
Injured in a Motorcycle Accident? Pushchak Law Can Help
If you've been injured in a motorcycle accident caused by the negligence of another driver, you may be entitled to recover compensation for your damages. At Pushchak Law, we've made motorcycle accident cases a primary focus of our practice. Mr. Pushchak has witnessed the devastating injuries suffered by motorcycle riders, and he'll stand by your side every step of the way.
Pushchak Law is the only firm in the Denver area providing an Informed Decisions Approach™ to motorcycle accident cases. This method is focused on ensuring you receive a fair outcome to your case, while also looking after your wellbeing as you recover from your injuries. When you work with Mr. Pushchak, you can count on:
Compassionate, personalized representation from a lawyer who truly cares about you
A strong attorney/client relationship that can only occur when your lawyer listens carefully to you in order to understand your specific needs
Receiving the education and information necessary to understand your legal rights and options
A tireless advocate who will always act in your best interests and aggressively pursue the compensation you deserve
Round the clock availability to answer your questions and provide updates on the status of your case
Schedule a Consultation
Please contact Pushchak Law today to schedule a free motorcycle accident consultation. We serve clients in Denver and throughout Colorado.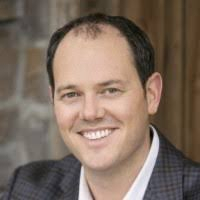 Latest posts by Brian Pushchak | Personal Injury Law Firm Denver, CO
(see all)