Crazy Dog Laws
Helpful Tips for Dog Bite Victims
Dog ownership is crazy, complex, and rewarding for a number of different reasons, but when you look at some of the laws out there surrounding dog ownership, it gets even crazier. While laws regarding dog bites and owner rights stay relatively consistent across states, there are some wild laws involving owning dogs in general. From breed bans to seatbelt laws and more, here are some of the stranger dog laws we've seen as your dog bite attorneys.
Don't Go Dog Crazy
Look, we get it. Puppies are cute, and a walk through the local animal shelter can leave your heart longing for a new furry family member, but if you live in a place like Roeland Park, Kansas, you better be careful when you consider adopting or buying new furbabies. There, you're not allowed to keep more than two dogs that are six months or older without a special permit. So if you're longing for that third dog, you might want to check your local laws, first.
No Chase
We all know a pup that loves to play chase, but if you live in Pennsylvania, you better think twice before you run around with Fido at your heels. If your dog is seen chasing you by someone who doesn't understand the dynamic, that person can legally shoot your dog.
Buckle Up
Recently, New Jersey modified some of its laws in regards to animal treatment, and these adjustments have left many dog owners worried about what might happen if they are pulled over with an unrestrained animal in the car. It makes sense, dogs and cats can easily become projectiles in a crash situation, but it's still a new layer of concern most pet owners haven't had to consider before. To prevent the worst, keep your dog in a crate, or pick up a specially designed doggie seatbelt to keep your furry friend safe no matter what.
Death Don't You Part
This one doesn't apply to most of the country, because most states won't allow people and pets to be buried together, but in New York, that changed in 2017. The new law allows the cremated remains of pets to be buried alongside their owners. Meanwhile, in New Jersey, pet cemeteries will allow you to arrange for your own body to be buried alongside your beloved pet, as long as your remains have been cremated first.
Like we said, it's a wild world out there for dog owners, and these strange laws are just the tip of the iceberg. But no matter what the laws are in your state or municipality, the most important part of dog ownership is keeping you and your dog safe and happy. That means keeping your community safe and happy, too. Don't leave your dog unattended or let them off leash in an unfamiliar place or around unfamiliar people. Dogs are unpredictable, wild animals (even though the domesticated and really well-trained ones!) and one rogue bite from your dog could mean grave consequences that could have easily been avoided.
Learn more about why we are Denver's trusted personal injury attorneys.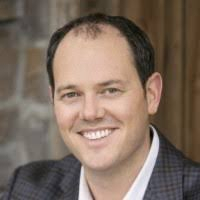 Latest posts by Brian Pushchak | Personal Injury Law Firm Denver, CO
(see all)