Motorcycle Tips to Stay Safe in Colorado
Most motorcycle riders know that there is an inherent danger that comes with choosing this much more exposed way of operating a motor vehicle. Still, while the obvious dangers are generally easier to prepare for, as your motorcycle accident attorneys, we want to make you aware of some sneakier dangers that riders should be aware of as well. From types of roads to times of day, there are several Colorado motorcycle safety tips motorcycle riders should know in order to guarantee their safety.  
Freeways 
This one is a little more apparent, but freeways are much more dangerous than most other types of roads for motorcycle riders. Because of the speed and volume of cars, a large portion of motorcycle accidents resulting in serious injury or death occurs on freeways. Accounting for blind spots on other vehicles, using hand signals as well as turn signals that may be on your motorcycle, and using more caution than normal when it comes to passing vehicles, switching lanes, or taking an exit are all highly recommended for freeway motorcycle riders. While the onus should not entirely be on your shoulders to ensure your safety, it's important to do what you can as the party with the most to lose in the event of a serious accident.  
Intersections 
Visibility is the number one issue motorcyclists face when it comes to road safety. Because of their smaller profile and the fact that they are often darker colors, and many riders wear leather to protect their bodies, being seen by other drivers is often a more difficult task. At intersections, this can be particularly dangerous if a vehicle with conditional right of way doesn't see you before attempting to make a move. Especially in the case of 4-way stop signs, staying alert, and anticipating danger are incredibly important.  
Two-Lane Roads
In the case of two-lane roads, vehicles passing slower-moving vehicles in the opposite direction are your biggest challenge. Again, vigilance and the ability to think quickly on your feet and make moves to keep yourself as safe as possible are important here. Especially in areas where the passing laws allow for vehicles to pass in the lane of opposite-moving traffic if the way is clear, beware of speed demons.   
3 pm to 9 pm
Interestingly, the largest number of accidents involving serious injury doesn't happen in the dead of night. Instead, they happen in the late afternoon and early evening. 3 pm to 9 pm in Colorado has proven to be the most dangerous time for motorcyclists in Colorado. A combination of rush hour traffic, a lack of need for headlights until later in that time frame and general traffic patterns lead to very dangerous conditions for motorcycle drivers.  
There are many safety considerations motorcyclists must take into account every time they get on the road that regular motor vehicle drivers don't always have to consider as heavily. If you or someone you know has been involved in a motorcycle accident that has resulted in serious personal injury, you deserve compensation. It's not selfish to seek what you need to get back to the best possible version of your life after the crash. If you're wondering what seeking that compensation might look like for your specific case, give us a call tat 303-372-6145 or schedule your free consultation.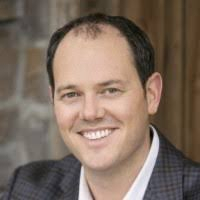 Latest posts by Brian Pushchak | Personal Injury Law Firm Denver, CO
(see all)