Top Motorcycle Safety Tips
Riding a motorcycle can be an exhilarating experience, especially on the mountain highways in Colorado. But it can also be very dangerous if the proper precautions aren't taken. Due to the small size and lack of protection afforded by motorcycles, injuries suffered in a motorcycle accident are often catastrophic.
According to National Safety Council data, motorcycles are responsible for a disproportionate number of vehicle injuries and fatalities. While motorcycles only account for 3% of all registered vehicles and 0.6% of vehicle miles traveled nationwide, motorcycle riders comprise:
14% of all traffic fatalities
17% of all occupant fatalities
3% of all occupant injuries
In addition, motorcycle fatalities have increased 19% over the last 10 years, while motorcycle death rates are up 29% in that time period.
This data highlights the importance of prioritizing motorcycle safety whenever you're riding. At Pushchak Law, we've helped countless motorcycle accident victims recover the compensation they need to move on from this difficult time in their lives. We've witnessed firsthand the devastation caused by motorcycle accident injuries, and we want to provide you with some tips to help you remain safe on your rides.
Wear the Right Gear
Proper motorcycle safety starts before you ever leave the house. Always make sure you're wearing the right protective gear whenever you go for a ride. This is a critical precaution that will reduce your risk of injury associated with harsh weather elements, road rash and debris that may kick up from the road.
Proper motorcycle riding attire includes:
A jacket (preferably leather or another abrasion resistant material)
Long pants (also leather or a similar material)
Boots
Gloves
Most importantly, you should wear a full-face helmet with a face shield for eye protection. Helmets are without a doubt the most critical piece of protective gear. According to the National Highway Traffic Safety Administration (NHTSA):
A rider without a helmet is 40% more likely to suffer a fatal head injury in a motorcycle accident than a rider wearing a helmet
Helmets reduce the likelihood of a crash fatality by 37%
Helmets are 67% effective in preventing brain injuries during a motorcycle accident
Riders not wearing helmets are 3 times more likely to suffer brain injuries in an accident than riders wearing helmets
The data is clear. Helmets save lives and prevent brain injuries. While Colorado helmet law doesn't require riders over the age of 18 to wear one, they are nevertheless an essential piece of safety gear for all riders.
Inspect Your Motorcycle
Before heading out on a ride, always inspect your bike to make sure it's working properly and there are no safety issues that must be addressed. This process includes:
Walk around the motorcycle to see if there any loose bolts, leaks or other potential mechanical hazards
Check brake pads and tires for excessive wear
Check tire pressure
Make sure the headlights, taillights and turn signals work properly
Check the oil
Inspect your mirrors, handlebars and horn
Ride Defensively
Even if you're a very experienced rider, you can't account for the actions of other drivers on the road. Being an aggressive rider makes it challenging to react to unpredictable actions by other drivers or unexpected road hazards. For this reason, it's critical to ride defensively at all times.
Some defensive riding best practices include:
Always be aware of your surroundings in order to anticipate potential hazards
Maintain a safe following distance from other vehicles
Use your mirrors and check blind spots before changing lanes
Be cautious at intersections and watch out for turning vehicles
Drive the speed limit
Avoid dangerous practices such as lane splitting
Make Sure You're Visible
One of the biggest safety issues facing motorcycle riders is that they are hard to see. Most drivers of passenger vehicles aren't used to looking out for motorcycles. To make matters worse, the small size and narrow profile of motorcycles cause them to frequently end up in the blind spot of passenger vehicles.
Therefore, it's critical that you take the necessary steps to ensure you remain visible to other drivers on the road. This includes:
Staying out of the blind spot of other drivers
Keeping your headlight on at all times, even during the day
Wearing clothing with bright colors or reflective materials
Using both hand and turn signals to make your intentions clear to other drivers
Take Safe Riding Courses Regularly
While you most likely took a motorcycle safety course when you got your license, that doesn't mean you shouldn't revisit these courses periodically. Whether you're simply in need of a safety best practices refresher or you are looing for a more advanced class that will help you improve your defensive riding skills, we recommend taking a motorcycle safety course on a regular basis to keep your skills and knowledge up to date. These classes can provide valuable tips that will help you improve your maneuvering and braking ability, and they teach techniques that can help you avoid a collision.
We encourage you to read our Best Colorado Motorcycle Safety Courses blog post for a rundown of the best classes along the Front Range.
Check the Weather Before Riding
Adverse weather conditions are one of the primary causes of motorcycle accidents. There are several reasons why you're at greater risk of an accident during inclement weather:
Wet, snowy and icy roads can be extremely difficult to navigate on a motorcycle since they are smaller, lighter and have less traction than a car
Your body is exposed to the elements on a motorcycle, and it can be more challenging to remain alert and focused when you're extremely cold and wet
Visibility is typically poor during stormy weather, making it even harder than normal for other drivers to see you
Therefore, it's important that you always check the weather before leaving on a long ride. This will ensure you have the proper gear to stay warm and dry in the event of a storm. It also gives you the opportunity to plan an alternate route which may help you avoid the stormy conditions. If the weather is going to be extremely bad, you may even want to consider postponing your ride until driving conditions are safer.
If you decide to ride through harsh weather, make the following adjustments to your riding to stay safe:
Increase your following distance to ensure you have plenty of time to stop
Reduce your speed so that it's easier to maneuver your motorcycle on sharp turns
Ride cautiously on slippery surfaces
Consider taking a break if visibility gets so bad that you can't see the road
Always Ride Sober
This one may be fairly obvious, but it's still worth mentioning. Never drink before or during a motorcycle ride. Alcohol impairs your judgement and delays your response time, increasing your risk of an accident.
Make Sure You're Well Rested Before You Ride
Riding a motorcycle requires a significant amount of focus and concentration. Long rides can be draining, leaving you physically and mentally exhausted. Therefore, it's critical that you always get a good night's sleep before a long ride.
If you find yourself getting tired in the middle of a ride, take a break. If needed, find a place to take a nap. Even a short rest under a shady tree may be all you need to get through your ride safely.
Pushchak Law Can Help After a Motorcycle Accident
Even when you follow all the tips discussed above, it's still possible to get into a motorcycle accident. If you've been injured in a collision caused by the negligence of another driver, you may be entitled to recover compensation for your damages. Pushchak Law is here to make sure your rights are protected every step of the way.
Brian Pushchak has made motorcycle accidents a primary focus of his practice. He understands the complex issues associated with these claims, and he knows how to build a case that can prove the other driver was at fault and demonstrate the total extent of your damages. This specialization will give you the edge you need to maximize the value of your compensation.
When you work with Mr. Pushchak, you'll benefit from our unique Informed Decisions™ Approach focused on helping you achieve the best outcome for your case. As part of this approach, Mr. Pushchak will take the time to discuss your case in detail and learn about your goals and concerns. He'll answer any questions you may have and recommend the best possible strategy to achieve your desired outcome.
While Mr. Pushchak will craft a strategy that reflects your best interests, you remain in control of the process. He will always seek your input and make sure you understand your options before moving forward. This ensures we always remain aligned with your wishes and best interests throughout the process.
Contact us today to schedule a free consultation. Pushchak Law serves clients in Denver and throughout the surrounding areas of Colorado.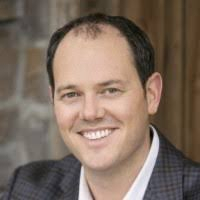 Latest posts by Brian Pushchak | Personal Injury Law Firm Denver, CO
(see all)