Colorado Motorcycle Law Reminders
The state of Colorado has enacted a variety of motorcycle laws to protect the safety of riders. At Pushchak Law, we're committed to promoting motorcycle safety, and we believe it's important to refresh your knowledge of these laws occasionally to ensure you are up to date on the rules of the road. Below is a summary of the current Colorado motorcycle laws.
Helmet Laws
Motorcycle riders under age 18 are required to wear a helmet. While helmets aren't required for individuals age 18 and older, we strongly recommend that all riders wear one. Helmets have been proven to significantly reduce the risk of serious brain injuries and death in the event of a motorcycle accident.
Eye protection is mandatory for all motorcycle riders and passengers. The Colorado Department of Transportation recommends helmet visors as the most effective form of eye protection. Goggles or eyeglasses with lenses made of plastic or safety glass are also considered adequate. Motorcycle windshields are not accepted as valid eye protection.
Motorcycle Equipment Laws
Police officers are legally allowed to perform random safety inspections on your motorcycle, so it's important to adhere to the following equipment laws:
Headlights and taillights – Headlights are optional to use during the day, but must always be kept on when riding at night. Headlights must use a white light that projects at least 500 feet. Taillights are mandatory after sunset.
Mufflers – Mufflers are mandatory if you ride your motorcycle on interstates, highways and other main thoroughfares in Colorado.
Mirrors – You must have at least one side-view mirror on your motorcycle. It can be on either the right or left side.
Turn signals – Turn signals aren't required on motorcycles in Colorado.
Laws Governing Motorcycle Passengers
If you have passengers riding on your motorcycle, you must adhere to the following laws:
Riding position – Passengers must ride either in a sidecar or behind the driver. Passengers are never allowed to ride in front of the driver.
Footrests – Motorcycles must have footrests for passengers. Passengers must be tall enough to reach the footrests, and they must use them.
Age – There is no minimum age requirement for motorcycle passengers in Colorado.
Traffic Laws
Make sure you adhere to the following traffic laws when riding a motorcycle:
Lane splitting – Lane splitting is legal in Colorado if it involves two motorcycles riding side by side in the same lane. However, a motorcycle riding alongside any other type of vehicle in the same lane is illegal.
Passing – Passing another vehicle in the same lane is illegal.
Clinging – It is illegal to attach your motorcycle to another vehicle or grab onto another vehicle while riding.
Obtaining a Motorcycle License in Colorado
You must have a valid driver's license with a motorcycle endorsement to legally ride a motorcycle in Colorado. To obtain a motorcycle endorsement, you must:
Pass a written motorcycle exam
Pass an on-bike driving skills test
Complete a Motorcycle Operator Safety Training (MOST) course
If you're under the age of 18, there are several additional requirements to obtain a motorcycle endorsement:
Your parent or legal guardian must sign an "Affidavit of Liability and Guardianship"
You must have your learner's permit for a full year
In addition, riders under the age of 18 must ride under the supervision of someone over the age of 21 who has a valid motorcycle license.
Motorcycle Insurance Laws
As with any other vehicle, you are required to have insurance for your motorcycle. Uninsured riders may face the following penalties:
First Offense
Minimum $500 fine
4 points on your driving record
Potential license suspension
Second Offense
Minimum $1,000 fine
Mandatory 4-month license suspension
Third Offense
Minimum $1,000 fine
Community service
Mandatory 8-month license suspension
Learn more about Colorado motorcycle insurance coverage requirements.
Pushchak Law Can Help if You're Injured in a Motorcycle Accident
While these laws have been established to improve safety on the road, it's impossible to eliminate safety risks entirely. Accidents happen even when drivers are diligently following the rules and driving carefully. If you've been injured in a motorcycle accident caused by the negligence of another driver, you may be entitled to compensation for your damages. Pushchak Law can help you recover the compensation you deserve.
At Puschak Law, we've made motorcycle accident cases a focus of our practice. This specialization has enabled Mr. Pushchak to develop a level of expertise in this area of law that very few other attorneys possess. You'll also benefit from our exclusive Informed Decisions Approach™ which has been developed to ensure you receive the best outcome for your case. As part of this approach, you can count on working with a lawyer who:
Is personally available to you at all times
Listens carefully to you to understand your specific needs and desired outcome
Educates you about your options so that you can make the right decisions regarding your case
Mr. Pushchak is committed to helping you move on with your life after this devastating accident. He'll focus all of his energy on recovering the compensation you deserve so that you can focus your energy on healing.
Contact us to schedule a free consultation. Pushchak Law serves clients in Denver and the surrounding areas of Colorado.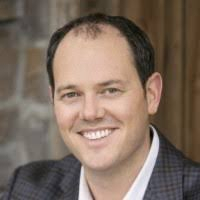 Latest posts by Brian Pushchak | Personal Injury Law Firm Denver, CO
(see all)
Free Case Consultation
If you have been injured and would like to speak with one of our attorneys, take advantage of our free, no-obligation consultation. And if you have a viable case, there are no fees until we win.

Call 303.372.6145
Schedule Today