What Type of Motorcycle Insurance Policy Should I Purchase in Colorado?
There are four types of motorcycle insurance you should make sure to carry to protect your property, and more importantly yourself and passengers, if you get seriously injured. Insurance carriers should offer to sell you the following types of coverage:
Liability
Collision
Uninsured/underinsured motorist
Medpay
When it comes to riding motorcycles, you can be as safe a rider as possible and still become seriously injured quite easily since you can't control the actions of other drivers. Given this reality, we recommend you purchase a significant amount of insurance.
Collision Coverage
The simplest decision involves collision coverage. All you need is an amount of insurance to cover the value of your motorcycle and any other vehicles in the event that you cause a collision or get hit by someone who is uninsured. Insurance carriers will offer a $50,000 or $100,000 collision coverage option which usually covers most property damage situations. Mr. Pushchak is happy to talk with you at any time about exactly how much insurance you need for your specific situation.
Liability Insurance
If you regularly have passengers on your motorcycle, we recommend buying as much liability insurance as you can comfortably afford. This type of insurance protects you and your rider if you make a mistake, could have reacted evasively or in a different manner, or just about any other reason the collision could be partly your fault.
When a motorcycle accident occurs, it is incredibly easy to become seriously injured and all conduct will be highly scrutinized by the police, insurance carriers, and attorneys to determine who is in any way responsible for the collision. Purchasing sufficient liability insurance will protect you, your assets, and your passengers in the unfortunate event that serious motorcycle accident injuries are sustained.
Uninsured Motorist Coverage
You should also consider buying as much uninsured/underinsured motorist coverage as possible. This type of insurance coverage protects you and pays for damages caused by the negligence of another motorist if the total damages exceed their liability coverage or if they simply do not have any insurance at all.
This coverage also protects you when another driver doesn't see your motorcycle, causes a "non-contact" accident, and fails to stop as they don't know you just crashed. If that person can't be located or is located but doesn't carry insurance, uninsured/underinsured motorist coverage will protect you. We have routinely experienced emergency hospital bills exceeding $100,000 in motorcycle accidents so the more insurance you can purchase to protect yourself in this situation, the better.
Medpay Coverage
Lastly, medpay insurance is a "no-fault" coverage that pays for accident-related medical bills regardless of whether you are the victim or caused the collision. This coverage is usually offered by insurance carriers with a $5,000 policy limit. However, some insurance carriers will offer a $100,000 medpay policy which would be greatly helpful in a motorcycle collision to help cover medical expenses. Often, the premium for this coverage is quite low and anything can help if you get seriously injured.
Pushchak Law Can Help
The attorneys at Pushchak Law Firm are available to answer any insurance questions you have at any time. It is much better to get a good plan in place prior to a collision than regret not having sufficient coverage after a serious injury. Feel free to call us at 303-372-6145 with any questions you may have.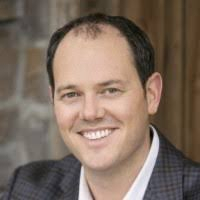 Latest posts by Brian Pushchak | Personal Injury Law Firm Denver, CO
(see all)