Caring for Your Dog Bite Injury
Denver dog bite lawyer Brian Pushchak provides insight on how to care for injuries after a dog attack.
While most dogs are sweet, gentle animals, they also have the potential to cause serious injury when they bite. Approximately 4.5 million dog bites occur each year, and over one million of these incidents require treatment at the emergency room. In addition, over 27,000 dog bite victims require reconstructive surgery each year.
Dog bite attacks can result in serious injuries, including:
Damage to muscles, nerves and blood vessels under the skin
Broken bones
Puncture wounds
Crushing injuries that result in severe tissue tears and scarring
Tendon or joint injuries
Infection
Rabies
Tetanus
For this reason, it's crucial that you receive the proper medical treatment for your dog bite injury in a timely manner. The following tips will ensure you know what needs to be done to care for the injury.
What to Do after a Dog Bite Injury
If you've been bitten by a dog, make sure you take the following steps right away:
Place a clean cloth or towel over the injury to stop the bleeding
Wash the wound with mild soap and warm tap water
Apply antibiotic ointment to any cuts or open wounds to prevent infection
Wrap the wound in a sterile bandage
These preliminary steps are important to control the bleeding, clean the wound and minimize your risk of infection. Once you've administered this at-home first aid treatment, you should visit your doctor at once to treat any potential infections developing and ensure there aren't any serious injuries beneath the surface.
You may need to visit the emergency room if:
The dog bite occurred on the face, head, neck or hands
You experience significant swelling, redness or inflammation
There is pus oozing from the wound
The bite is very large or deep
The bleeding doesn't stop after a few minutes
You see exposed tendons, bone or muscle
You experience a loss of function, such as an inability to bend your fingers
When to Get a Rabies Shot
While it's unlikely that the dog has rabies, you should ask the owner whether the dog is current on its rabies vaccine. You may need to get a rabies shot if:
The dog isn't current on its rabies vaccinations
The dog displays signs of rabies, such as erratic behavior or foaming at the mouth
Pushchak Law Can Help
If you've been injured in a dog bite attack, you may be entitled to recover compensation for your damages. Colorado adheres to strict liability laws in dog bite cases. This means the owner is responsible for any injuries caused by the attack even if they had no prior knowledge that the dog had aggressive tendencies.
Depending on the specifics of the attack, you may be able to recover damages for:
Current and future medical expenses associated with the attack
Rehabilitation costs
Lost wages
Pain and suffering
Scarring and disfigurement
Psychological and emotional trauma
Brian Pushchak has made dog bite cases a primary focus of his practice. He knows the laws that govern these complex cases, and he's witnessed firsthand the devastating injuries that occur during a dog attack. Mr. Pushchak will fight aggressively to help you recover the compensation you deserve.
Pushchak Law is the only personal injury firm in the Denver area with a unique Informed Decisions Approach™ focused on ensuring you receive a fair outcome to your case. As part of this approach, you'll benefit from an attorney who:
Is personally available to you at all times to discuss your case
Truly cares about you and is committed to helping you recover from this devastating injury
Listens carefully to your story to understand your specific needs
Informs you of all your options and provides the guidance you need to make the right decisions
A serious dog bite injury can be extremely traumatic and leave you with costly medical bills. Mr. Pushchak will stand by your side every step of the way to ensure you receive the fair outcome you deserve.
Schedule a Free Consultation
Please contact us today to schedule a free consultation. Pushchak Law serves clients in Denver and throughout Colorado.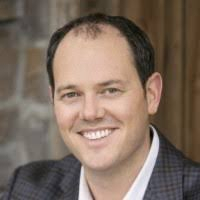 Latest posts by Brian Pushchak | Personal Injury Law Firm Denver, CO
(see all)
Free Case Consultation
If you have been injured and would like to speak with one of our attorneys, take advantage of our free, no-obligation consultation. And if you have a viable case, there are no fees until we win.

Call 303.372.6145
Schedule Today