Can Dog Bites Cause Nerve Damage?
Dog bite attacks can result in devastating injuries, many of which may result in long-term complications that make it difficult to perform routine daily tasks or participate in your favorite activities. In some instances, dog bites can result in nerve damage, causing permanent disabilities.
Common Forms of Nerve Damage from Dog Bites
There are a variety of different types of nerve damage that you may sustain during a dog bite attack. The exact form of nerve damage you experience will depend on the location of the dog bite, the size of the dog and the animal's strength. Some of the most common forms of nerve damage stemming from dog bites include:
Severed nerves – When a dog bite punctures the skin, it can damage the underlying tissues, resulting in a severed nerve. Depending on the specific nerves that are severed, this may result in a variety of issues, including a loss of sensation, loss of mobility or in severe cases, complete paralysis.
Entrapment injuries – When you sustain broken bones or scarring around a dog bite wound, it may cause your nerves in the region to become trapped or pinched. This can result in a variety of symptoms, including pain, muscle weakness, burning sensations or a loss of sensation.
Compression nerve injuries – Your nerves may become compressed due to swelling in the region where you've been bitten. This can result in pain, tingling, numbness or in severe cases, paralysis.
Infection-induced nerve damage – Infection is a common complication that can occur if you don't receive proper treatment for your dog bite in a timely manner. If an infection develops and causes pressure and inflammation on the surrounding nerves, it may cause significant pain and other serious neurological symptoms.
Signs You May Have Suffered Nerve Damage After a Dog Bite
Common symptoms associated with nerve damage from a dog bite include:
Tingling or numbness in the affected area
Weakness in your fingers or toes
Pain radiating from the dog bite region
Burning sensation in the affected area
The severity of these symptoms will depend on the amount of pressure applied to the damaged nerve during the dog bite.
While these symptoms may appear right away, it may also take days or weeks before you exhibit signs of nerve damage after a dog bite. For this reason, it's critical to pay attention to any changes in the physical sensation you experience in the weeks after a dog bite. If you notice any of the symptoms listed above, seek medical attention immediately. Prompt treatment will help minimize the risk of long-term effects associated with the nerve damage.
Treatment Options for Nerve Damage After a Dog Bite
The right treatment for your nerve damage will depend on the severity of your condition and how promptly it's diagnosed. In most instances, conservative treatments will be tried first. These may include:
Rest
Medication to reduce the pain and inflammation
Physical therapy to restore strength and range of motion
Massage therapy to stimulate circulation in the damaged region
In severe cases, surgery may be required to repair or replace your damaged nerves. In some instances, nerve damage may be permanent.
Pushchak Law Can Help
If you've suffered nerve damage after a dog bite, you may require costly and extensive medical treatment. Fortunately, Colorado dog bite laws hold the dog's owner responsible for your damages, even in the event that negligence did not occur. At Pushchak Law, we're here to help you through this difficult time and ensure you receive the compensation you deserve.
Brian Pushchak has made dog bite cases a primary focus of his practice, and this specialization will give you the edge you need when seeking to maximize the value of your compensation. Mr. Pushchak has witnessed firsthand the devastation caused by nerve damage after a dog bite, and he will fight aggressively to ensure your compensation reflects the total extent of your damages.
With our unique Informed Decisions Approach™, you'll be in the best position to achieve a successful outcome to your case. This approach keeps you in control of your case at all times. Mr. Pushchak will work closely with you to understand your desired outcome, and this will guide his recommendation regarding the proper legal strategy to pursue. He'll always be available to answer any questions you may have or provide updates on your case. This focus on client education ensures you will understand your rights and options, allowing you to make decisions about how your case is handled from a position of knowledge.
Contact us today to schedule a free consultation. Pushchak Law serves clients in Denver and the surrounding areas of Colorado.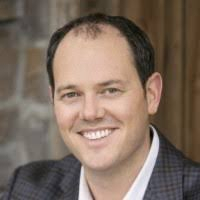 Latest posts by Brian Pushchak | Personal Injury Law Firm Denver, CO
(see all)
Free Case Consultation
If you have been injured and would like to speak with one of our attorneys, take advantage of our free, no-obligation consultation. And if you have a viable case, there are no fees until we win.

Call 303.372.6145
Schedule Today