BEWARE OF DOG SIGNS- WHAT THEY MEAN AND WHY
Helpful Tips for Dog Bite Victims
Many people purchase various signs to post on their property alerting potential visitors or trespassers that they own a dog and to "beware" of that animal while on the premises. However, most people do not know or understand the legal significance of these signs and use them simply as a deterrent to ward off dangerous people from coming onto their property. These signs are legally significant, have consequences, impact legal claims of persons who are attacked by your animal, and you should know how to use them correctly. This blog covers the statutory issues with these signs and provides dog owners with helpful advice on how to use them so they can remain responsible dog owners.
If you post one of these signs, you better have a reason for doing it. If you own a dog who has aggressive/protective tendencies and attacks someone on your property, having this sign conspicuously posted on your property will impact that individual's claims against you. Under Colorado's Civil Actions Against Dog Owners statute (C.R.S. 13-21-124), the statute holds that "a person who suffers serious bodily injury or death from being bitten by a dog while lawfully on public or private property shall be entitled to bring a civil action to recover economic damages against the dog owner regardless of the viciousness or dangerous propensities of the dog or the dog owner's knowledge or lack of knowledge of the dog's viciousness or dangerous propensities." This means that you can be held liable for the medical bills and lost wages of the individual your dog attacked regardless if you were even present. The statute provides some "defenses" to the application of this statute and reads that a "dog owner shall NOT be liable to a person who suffers bodily injury, serious bodily injury, or death from being bitten by the dog: While the person is on property of the dog owner and the property is clearly and conspicuously marked with one or more posted signs stating "no trespassing" or "beware of dog."
Having one of these signs removes the person's ability to make this statutory claim against you. However, that is not the only claim the injured person has and posting this sign can impact the evidence in their Premises Liability Act ("PLA") claim. The PLA largely protects land owners from liability for injuries to persons occurring on their property as long as the property owner, in the context of dog attacks, doesn't "unreasonably fail to exercise reasonable care to protect against dangerous of which he actually knew or should have known." This means that if you post a "beware of dog" sign because your dog has dangerous and/or protective tendencies, you better act reasonably to protect people on your property from being attacked by that dog. While these cases are quite complicated and this is a simplified explanation, it is important to understand that posting these signs can cut both ways.
We have represented many injured people in these types of claims who have been attacked on the dog owner's property when they had a sign posted. The point of this blog is to educate people and provide them the information necessary to be responsible dog owners and prevent people from being seriously injured by their animal AND protect their property and family from dangerous people who wish to harm them. You can limit your liability and protect people who are permitted to be on your property simultaneously and accomplish both of these goals.
It is important to understand your options BEFORE an attack occurs and we are happy to advise you accordingly to prevent someone from getting hurt and a claim being pursued against you. As they say, an ounce of prevention is worth a pound of cure. Call us for a free dog bite case consultation today.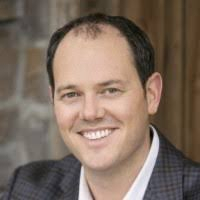 Latest posts by Brian Pushchak | Personal Injury Law Firm Denver, CO
(see all)
Free Case Consultation
If you have been injured and would like to speak with one of our attorneys, take advantage of our free, no-obligation consultation. And if you have a viable case, there are no fees until we win.

Call 303.372.6145
Schedule Today