7 Tips for Preserving Evidence After a Motorcycle Accident
Motorcycle accident cases are highly complex, and it can often be challenging to prove the other driver's negligence. For this reason, it's critical that you preserve as much evidence as possible following your motorcycle accident to document signs of negligence on the part of the other driver. Having the proper evidence will significantly improve your ability to recover the compensation you deserve.
The following tips will help you preserve evidence after your motorcycle accident.
Document the Scene of the Accident
Prior to leaving the scene of the accident, you should always take photos of the scene. Make sure to document:
The positioning of each vehicle
Any visible damage to each vehicle
Any visible injuries you suffered
Any markings on the road, such as skid marks, which may provide insight into who was at fault
A wide shot of the entire scene to provide context
In addition, take down the names of any witnesses to the accident who can support your version of what happened. Record their name, contact information and a brief statement about what they saw.
Request a Police Officer at the Scene
You should always call the police and request that an officer be dispatched to the scene to fill out an accident report. When the police officer arrives, they will speak with all parties involved in the motorcycle accident as well as any witnesses still at the scene. They will also examine the physical evidence at the scene in order to get a clear picture as to what happened.
This information will then be written up into an accident report. Often, this accident report can provide important evidence that helps prove the other driver was negligent. For example, if the other driver received any traffic citations, it will be listed in the accident report. Similarly, if the police office suspected the other driver was intoxicated, this will be included in the accident report. In some instances, the police report may specifically indicate the other driver was at fault. This information can significantly strengthen your case.
Write Down Your Recollection of Events
Take a few minutes to write down your recollection of what happened while the details of the accident are still fresh in your mind. Include the following information:
Time of day
Location of the accident
Weather conditions
Any relevant details of the events leading up to the accident
Seek Medical Attention
It's important to get examined by a doctor as soon as possible, even if you don't appear to be injured. Often, it can take days or even weeks for injury symptoms to develop after a motorcycle accident. This is particularly true if you suffered a brain injury.
Seeking prompt medical attention will help you document any injuries and prove that they were caused by the accident. But more importantly, it will ensure you receive prompt medical treatment. Often, timely treatment can mean the difference between a full recovery and long-term medical issues.
Preserve Physical Evidence
Make sure to preserve any physical evidence from the accident scene, such as a damaged helmet or damaged clothing. Place these items in a bag or container that will keep them safe and preserve them in the same condition as they were in immediately following the accident.
Keep Track of All Expenses Associated with the Accident
Your financial losses associated with the accident will play a significant role in calculating your damages. Therefore, it's important to keep a detailed record of all expenses you incurred. This may include:
Medical bills
Rehabilitation costs, such as physical therapy
Medication costs
Lost wages
Property damage
Speak with an Attorney at Once
If you didn't suffer any injuries in the motorcycle accident, then you can most likely negotiate compensation for motorcycle repairs directly with the insurance company. But if you've been injured, you'll need to work with an experienced motorcycle accident lawyer who can help ensure your compensation is adequate to cover your losses.
The sooner you speak with a lawyer, the better. Your lawyer will need to investigate your accident while evidence is still fresh. Over time, witnesses may have a hard time remembering the events of the accident, and there is a greater chance that some pieces of evidence may either get misplaced or no longer remain in the same condition as they were on the day of the accident. If your lawyer can investigate right away, you can avoid these issues.
In addition, your lawyer can help you understand your rights and options, and provide guidance on how to communicate with the insurance company. Your lawyer will also make sure you understand what items you should be documenting in the aftermath of your accident to ensure you preserve as much evidence as possible.
Pushchak Law Can Help
If you've been injured in a motorcycle accident, Pushchak Law can help protect your rights and ensure you recover the compensation you deserve. Brian Pushchak has made motorcycle accident cases a primary focus of his practice, and he understands the important pieces of evidence necessary to prove the other driver's negligence. He will guide you every step of the way to ensure all evidence is preserved, allowing you to build a strong case that clearly demonstrates the extent of your damages.
You'll also benefit from Pushchak Law's Informed Decisions Approach™ which is focused on providing the best possible outcome to your case. This unique approach to personal injury law keeps you in control of the entire process. Mr. Pushchak will provide you with all the information you need to understand your options, and he'll work with you to clarify your goals for the outcome of your case. This will help determine the best legal strategy to achieve your desired results.
Contact us today to schedule a free consultation. Pushchak Law serves clients in Denver and the surrounding areas of Colorado.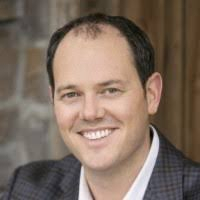 Latest posts by Brian Pushchak | Personal Injury Law Firm Denver, CO
(see all)
Free Case Consultation
If you have been injured and would like to speak with one of our attorneys, take advantage of our free, no-obligation consultation. And if you have a viable case, there are no fees until we win.

Call 303.372.6145
Schedule Today