7 Factors That Impact Your Compensation in a Motorcycle Accident Case
If you have been injured in a motorcycle accident, you need compensation to help pay for the extensive medical bills you might have incurred, the loss of your earning ability, and more.
But sometimes there is a wide gulf between what you need and what the law says you can get. So what factors determine your actual compensation in a motorcycle accident case?
The Extent of Your Injuries
The goal of compensation from a motorcycle accident case is to make you whole again after your accident. While this is not always literally possible, the law tries to give a monetary approximation of all your injuries. This will include your actual medical bills. In addition, however, it can include monetary estimates of future care you'll need, loss of wages you can't earn after your injury, and other monetary losses. In some cases, you might also be able to get compensation for pain and suffering, loss of quality of life, and other non-monetary forms of loss.
Your Contribution to Fault
Colorado follows a modified comparative negligence law. This means that, first, you can only get compensation if you are less than 51% responsible for the accident. Second, it means that your compensation is reduced by the amount that you are at fault for the accident. For example, if a judge or jury decides you are 30% responsible for your accident, you can only get, at most, 70% compensation for your injuries.
That's why many of the factors here relate to determining who is at fault for the accident.
Whether the Driver Was Cited for a Traffic Citation
One factor used to determine fault is a traffic citation. If the other driver is cited, they will be considered more responsible for the accident.
Impairment of the At-Fault Driver
Driving while impaired makes a person much more likely to cause an accident. Judges and juries will assign this heavy weight when determining fault for your accident.
Driving History of Both Drivers
Assigning fault for an accident can be hard, especially when there are no witnesses, traffic citations, or gross violations of traffic laws such as DUI to make it clear who is more at fault. One thing lawyers will use to try to sway juries and judges in these situations is calling attention to the driving history of one or both drivers. If a driver has a history of driving recklessly, repeatedly debating to blow or not to blow into a breathalyzer when examined, speeding, or otherwise operating their vehicle in a dangerous way, it's more likely that the driver will be assigned more fault.
Insurance Policy Coverage and Limitations
Once a judge or jury assigns a compensation value and degree of fault, there is still one more potential roadblock to getting full compensation. Most of your compensation will come from the driver's insurance company, so the amount you actually get will depend on how much insurance coverage they have.
Once a person's insurance coverage is exhausted, you can still seek compensation from their personal assets, but most people don't have enough assets to make up the difference.
Your Choice of Lawyer
Your choice of lawyer can make a big difference in your compensation following your motorcycle accident. An experienced lawyer knows how to tally the true cost of your injuries. He will know what important future treatments might be necessary and will work to get you compensation for these.
An experienced lawyer like Denver motorcycle accident attorney Brian Pushchak also knows how to demonstrate the fault of other drivers and defend you from attempts of the insurance company to make you look responsible for your injuries.
More Than Just Compensation
While compensation matters in your motorcycle accident case, your choice of lawyer makes more than just a monetary difference. At Pushchak Law, we follow our exclusive Informed Decisions™ approach. We start by listening to you and finding out what matters most in your case. We can then counsel you based on our experience, but you remain in charge of your case. We also remain personally available to you. You can call us with questions about your case.
To learn how Pushchak Law can help you get the compensation you deserve in your motorcycle accident case, please contact us today for a free initial consultation. We serve clients in Denver and throughout Colorado.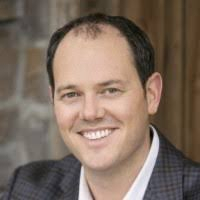 Latest posts by Brian Pushchak | Personal Injury Law Firm Denver, CO
(see all)
Free Case Consultation
If you have been injured and would like to speak with one of our attorneys, take advantage of our free, no-obligation consultation. And if you have a viable case, there are no fees until we win.

Call 303.372.6145
Schedule Today