7 Factors That Impact Your Compensation in a Dog Bite Case
Colorado adheres to strict liability in dog bite cases. This means the dog owner is liable for any injuries you suffer, regardless of whether the dog has a previous history of aggression or whether the dog's owner acted negligently. Depending on the specifics of the incident, you may be entitled to recover compensation for:
Medical bills
Lost wages
Pain and suffering
Counseling and other treatment for trauma
While you will be eligible for compensation, there is still a question of how much you deserve to recover as part of your dog bite claim. Below are the most important factors that will be considered when determining your compensation in a dog bite case.
The Seriousness of Your Injuries
The most important factor impacting your compensation involves the severity of your injuries. In general, the more severely you're hurt, the more expensive your medical bills will be. In situations where the dog bite injuries are relatively minor, you may not require much medical treatment and your medical bills may be relatively inexpensive. If you didn't suffer much in the way of financial damages, you're less likely to receive a large compensation award.
However, if your injuries are very serious, you may require invasive and costly medical treatment. You may also need to undergo physical therapy to rehab after your injury. In these situations, your medical bills will be much higher and your compensation will reflect this. In addition, severe injuries can contribute to determining how much money to award for pain and suffering (more on this later).
Time Missed from Work
If you were forced to miss work while you recovered from your injuries, you will most likely be entitled to recover compensation for lost wages. The longer you're unable to work (and the more your earnings were impacted), the higher the compensation for lost wages. In addition, if you suffered a permanent disability that prevents you from working or impacts the type of job you can perform, you may also receive compensation for diminished earning capacity.
One of the goals of compensation in a dog bite lawsuit is to make you financially whole after the attack. Therefore, any money you lost because you're unable to work will generally be included as part of your compensation.
The Need for Rabies Shots
In most instances, you won't need rabies shots after a dog bite since most dog owners in Colorado do a good job at keeping their pets current on vaccinations. But if the dog owner is unable to provide documentation that the dog is current on its vaccinations, you'll need to get rabies shots as a precaution. These shots often result in unpleasant side effects, and your compensation may be increased to cover the cost of the treatment and address any hardships you experienced associated with these shots.
You Experienced Scarring
Dog bites can potentially result in scarring and disfigurement, especially if they occur on your face. You may need treatment from a plastic surgeon to minimize any scarring or to perform facial reconstruction surgery in very serious attacks. You may also need to undergo scar reduction treatments over time to help minimize any disfigurement you suffer. The cost of any treatments performed to minimize scarring will generally be included in your compensation.
In addition, scarring and facial disfigurement can often result in psychological trauma. This may impact the compensation you receive for pain and suffering. Scarring to your body is considered a permanent damage under Colorado law and the damages associated with scarring are often very significant.
You Suffered Emotional Distress
Most dog bite claims will include compensation for pain and suffering. This is generally meant to compensate for both physical pain as well as any mental or emotional trauma you experience. While the money awarded for pain and suffering is more subjective than the money you receive for your economic damages, you're likely to be awarded a larger sum of money when you suffer emotional distress as a result of the attack.
Emotional distress can manifest in a variety of different ways, including:
PTSD
Shock
Anxiety (especially around other dogs)
Depression
Sleeplessness
Psychological trauma from permanent disfigurement
In order to document the severity and extent of your emotional distress, you may need to visit a mental health professional who can provide an objective, clinical assessment.
Your Actions Provoked the Attack
While all of the factors discussed above can potentially increase your compensation, there are some factors which may negatively impact compensation. Your compensation may be reduced if your actions were determined to provoke the attack. This may occur if you teased, taunted or harassed the dog.
You Failed to Seek Proper Treatment After the Attack
Another factor that may potentially have a negative impact on your compensation involves the extent to which you took the proper steps to treat your injuries. Your damages may potentially be reduced if:
You failed to seek medical attention in a timely manner, and you developed an infection that could have been prevented
You failed to follow through with all physical therapy treatments and didn't make a full recovery as a result
In these situations, the dog owner may be able to successfully argue that your failure to proactively seek proper treatment makes you partially responsible for some amount of your damages.
Pushchak Law Can Help After a Dog Bite Attack
If you've been injured in a dog attack, it's critical to work with an experienced dog bite lawyer who can ensure your rights are protected every step of the way. At Pushchak Law, we're here to help.
Brian Pushchak has made dog bite cases a primary focus of his practice. He understands the complex issues associated with these cases, and he knows how the factors discussed above will impact your compensation. This specialization in dog bite cases will give you the edge you need when seeking to maximize the value of your compensation.
Mr. Pushchak has also developed a unique Informed Decisions™ Approach focused on helping you get the best possible outcome. This approach keeps your needs at the forefront and ensures you always remain in control of your case. Mr. Pushchak will talk to you about your desired outcome and recommend the best strategy to achieve your goals. He'll explain your legal rights and options in detail and answer any questions you may have to ensure you feel comfortable with our plan before moving forward. This process ensures we always remain aligned with your goals and give you the greatest chance of maximizing the value of your compensation.
Contact us today to schedule a free consultation. Pushchak Law serves clients in Denver and throughout the surrounding areas of Colorado.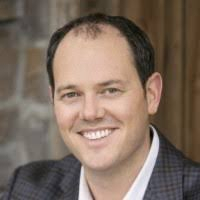 Latest posts by Brian Pushchak | Personal Injury Law Firm Denver, CO
(see all)
Free Case Consultation
If you have been injured and would like to speak with one of our attorneys, take advantage of our free, no-obligation consultation. And if you have a viable case, there are no fees until we win.

Call 303.372.6145
Schedule Today