7 Common Causes of Motorcycle Accidents
While motorcycles can be a fun way to enjoy the open road, they can also be dangerous. Per vehicle mile traveled, motorcycles are 27 times more likely to be involved in an accident that leads to serious injury or death.
At Pushchak Law, we care about the victims of motorcycle accidents and strive to help them get fair compensation following their accident. However, we also hope to help other people avoid dangerous motorcycle accidents. That's why we're providing this information in the hopes that it might reach someone and help them avoid an accident.
Drivers Turning into Path of Motorcycle
Most deadly motorcycle accidents involve another vehicle, and most of the multivehicle accidents are caused by improper turning on the part of an automobile driver. Usually, this means that the automobile turns into the path of the motorcycle, causing a crash.
This is commonly caused by a car not seeing a motorcycle, and it's often easy to prove liability in these situations.
Right of Way Violations
Right of way violations are when a car doesn't properly yield to a motorcycle. This could be at an intersection (where about a third of all deadly motorcycle accidents occur), a merge lane, or other places where a car should yield to a motorcycle.
This is commonly because a car driver didn't see a motorcycle.
Illegal Lane Changes
Another common cause of motorcycle accidents is illegal lane changes where a car moves into a lane with a motorcycle, causing an accident.
Usually, this is because a car driver didn't see the motorcycle.
Speeding
A high number of dangerous and fatal motorcycle accidents are caused by speeding. Many vehicles fail to adhere to posted speed limits, and when a motorcyclist is hit by a driver who is speeding, it can often result in catastrophic injuries.
Unsafe Conditions
Motorcycle accidents can also occur because the road conditions are unsafe. With only two wheels, a motorcycle is more vulnerable to the presence of slick patches on the road. These conditions can make it much harder for a motorcycle to avoid a maneuver by an automobile. It is also what makes many Colorado roads dangerous for motorcyclists.
Driving under the Influence
More motorcycle accidents involve the use of drugs and alcohol than any other type of vehicle accident. However, it's not always the motorcycle rider who's under the influence. Car drivers under the influence may have a more difficult time keeping track of motorcycles.
Inexperienced and Untrained Riders
Unfortunately, many motorcycle riders get on their bikes without making sure they can handle them. Nearly a third of all motorcyclists killed in accidents had no valid motorcycle license at the time.
If you are going to ride, take time to learn how. Go through the process of getting licensed. In addition, take time with a new bike to make sure you're familiar with it before you take it out on the road.
We Care about Motorcycle Accident Victims
If you have been injured in a motorcycle accident, you need the help of a lawyer to ensure you get a fair outcome in your case. If the accident wasn't entirely your fault, you deserve compensation, even if you are partly to blame. Things like not wearing a helmet or not being licensed don't automatically disqualify you from compensation. At Pushchak Law, we want to make sure you can get a fair resolution after your accident so you can get back to your life.
Our Informed Decisions™ approach helps you stay in charge of your case. We give you all the information you need to make the important decisions – and they remain your decisions to make.  In addition, we take the time to get to know you and your needs. That way, we can make recommendations so your decisions reflect what's really best for you.
To learn more about what sets Pushchak Law apart, please call 303-372-6145 or contact us today for a free consultation. We serve clients in Denver and the surrounding areas of Colorado.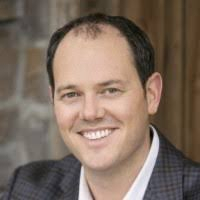 Latest posts by Brian Pushchak | Personal Injury Law Firm Denver, CO
(see all)
Free Case Consultation
If you have been injured and would like to speak with one of our attorneys, take advantage of our free, no-obligation consultation. And if you have a viable case, there are no fees until we win.

Call 303.372.6145
Schedule Today