Who Is Liable If a Dog Bites Someone While in the Care of a Dog Sitter?
If a dog attacked you, you may have suffered serious injuries. These injuries often require medical care, which might have included emergency care, surgery, plastic surgery, physical therapy, trauma counseling, and more. This care is expensive, and you shouldn't have to pay for it.
Denver dog bite attorney Brian Pushchak is committed to making the people liable for your injuries pay for your care. But who is liable when a dog bites while in the care of a dog sitter?
The Dog Owner Is Always Liable
Colorado law clearly lays out the state's strict liability standards: the dog owner is almost always liable when a dog bites.
There are a few exceptions laid out clearly on our dog bite page. But whenever a person is bitten by a dog and capable of seeking compensation, the dog owner is always held liable.
The Definition of "Dog Owner" Is Broad
While the "dog owner" is always liable for dog bites, Colorado law allows for this to mean different people in different circumstances.
Colorado law defines "dog owner" as:
A person, firm, corporation, or organization, owning, possessing, harboring, keeping, having financial or property interest in, or having control or custody of a dog.
In all cases, the dog's legal owner will be considered the dog owner. However, the dog sitter, as the person "harboring," "keeping," or "having control or custody of a dog" might also be considered the dog owner.
In the case of a dog under the care of a dog sitter, a person injured by a dog bite can often pursue compensation from both the dog's legal owner and the dog sitter.
What If the Dog Bites the Sitter?
What happens when the dog bites the dog sitter? Can the dog sitter pursue compensation from the dog owner?
Normally, yes. However, there are a few situations where we might expect the sitter couldn't seek compensation. For example, when the dog sitter works as a veterinary health care worker, such as a veterinarian or a veterinary technician, and was caring for the dog in that capacity. This is true whether the dog is being cared for at the facility or if the dog sitter took the dog home to care for it. A dog sitter also wouldn't be able to seek compensation if they were caring for the dog at the owner's home, and the owner had posted "no trespassing" or "beware of dog" signs.
The sitter might not be able to seek compensation if the dog might be argued to be a farm or ranch dog or predator control dog at the time.
Why Choose Brian Pushchak as your Denver Dog Bite Lawyer
If you've suffered serious injuries due to a dog bite in the Denver metro area, Brian Pushchak is dedicated to getting you a fair outcome for you case, which usually includes compensation for your injuries.
Mr. Pushchak has an excellent track record of obtaining compensation for his clients who have suffered serious injuries because of a dog bite.
We also follow our exclusive Informed Decisions™ approach. During your case, we will take the time to listen to you, so we understand your specific needs. Once we understand your personal goals, we will use our legal expertise to help you make the right decisions in your case so you can have the best chances of getting what you want and need from your lawsuit. We make ourselves personally available to you because we care about you.
We work on a contingency basis. This means that we only get paid if we win your case.
Don't wait, call 303-372-6145 or contact us online to request a free initial consultation with Denver dog bite lawyer Brian Pushchak today. We serve clients in Denver and the surrounding areas of Colorado.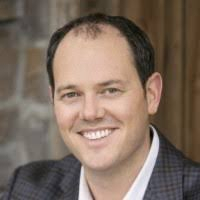 Latest posts by Brian Pushchak | Personal Injury Law Firm Denver, CO
(see all)
Free Case Consultation
If you have been injured and would like to speak with one of our attorneys, take advantage of our free, no-obligation consultation. And if you have a viable case, there are no fees until we win.

Call 303.372.6145
Schedule Today