What to Do after a Slip and Fall Accident
Slip and fall accidents occur all the time. In many instances, these accidents can result in broken bones, back injuries, brain injuries or other issues that can have a devastating impact on your life. If your slip and fall accident was caused by the negligent actions of a property owner, you may be able to recover compensation for your damages.
"The actions you take immediately following the accident are extremely important and can significantly impact the success of a future slip and fall accident claim. Will you know what to do to protect your rights and ability to recover the compensation you deserve? The following tips will ensure you take the proper actions after a slip and fall incident.
Document the Accident Scene
You will need evidence to prove your injuries were caused by the negligent actions of the property owner. The best time to document this evidence is at the time of your slip and fall accident. Over time, repairs can be made to the dangerous condition, snow and ice can melt, certain pieces of evidence may be misplaced, and witnesses may forget the details of the accident. Unless you are too seriously injured to do so, it's crucial that you begin gathering as much evidence as possible before leaving the scene of the accident. We are happy to do this investigation on your behalf as well.
Make sure to take the following actions at the accident scene:
Take photos of the accident scene – Document any dangerous conditions that may have caused the slip and fall accident, such as unmarked wet floors, broken tiles, bunched up carpet, broken stairs or handrails, poor lighting conditions, potholes, or icy conditions. Get photos of the surrounding area as well. The more thorough your photo documentation, the better.
Take photos of your injuries – Make sure you have photo documentation of your injuries at the time of the slip and fall accident. This will help demonstrate the severity of your injuries before they begin to heal.
Record contact information for any witnesses – Jot down the names and contact information of any witnesses to the slip and fall accident. If you feel up to it, ask them to provide a brief statement of their version of the accident before they leave the scene. This will be very helpful when Mr. Pushchak follows up with your witnesses at a later date.
Take notes about the accident – Slip and fall accidents occur quickly. It may be difficult to remember exactly what happened at a later date if you don't have some notes to jog your memory. Make sure you write down your version of what happened shortly after the accident.
Follow All Necessary Protocols
If your injury occurred at a place of business or a commercial property, there may be protocols for how these injuries are reported and documented. You may need to fill out a slip and fall accident report or notify the manager on duty about the incident. This should occur right away.
Before you leave the accident scene, ask to speak with a manager, store owner, or any official representative who can help you report the accident. Always answer questions honestly, but do not admit fault for the accident. Ask for a copy of the accident report and any other documentation made by the business.
Seek Medical Attention
If you've been seriously injured, seeking medical attention should be the first thing you do after leaving the accident scene. However, it's important that you visit a doctor within 48-72 hours of the incident, regardless of the severity of your injuries. In some instances, such as with brain injuries, it may take days or weeks for symptoms to develop. Delaying treatment until you experience symptoms may impact your ability to recover fully from your injuries.
There are several other reasons why it's crucial to receive prompt medical treatment:
It will help you document the fact that your injuries were caused by the slip and fall accident
It will ensure you receive prompt medical care, preventing the insurance company from claiming that you contributed to the severity of your injuries by delaying treatment
It will ensure that the severity of your injury is properly documented by a medical professional at the time of the accident
The sooner you speak to an attorney, the better. Time is of the essence when filing a slip and fall claim:
There are certain filing deadlines, called statutes of limitations, which must be met to safeguard your right to recover compensation
Your attorney needs to begin building your case and gathering evidence while it is still fresh
You'll most likely be contacted by the insurance company shortly after your injury, and it's crucial that your attorney handle these conversations to ensure you don't say anything that can jeopardize your right to recover compensation
Brian Puschak has extensive experience helping slip and fall accident victims in Denver and all over Colorado recover the compensation they deserve. He knows the complex laws and issues associated with these cases, and he will help you navigate the legal process every step of the way.
At Pushchak Law, we're committed to putting your needs first. Mr. Pushchak will always make a point to get to know you and understand your unique situation. By building a personal relationship with you, he can more effectively identify the best approach for your case. In addition, Mr. Pushchak is always available to answer your questions and provide updates on your case. He's focused on helping you recover a fair settlement so that you can put your energy into healing after a devastating accident.
Schedule a Free Consultation
Please contact Pushchak Law today to schedule a free consultation. We serve clients in Denver and throughout Colorado.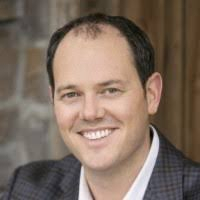 Latest posts by Brian Pushchak | Personal Injury Law Firm Denver, CO
(see all)