What Is the Timeline for a Personal Injury Case?
Serious injuries are often accompanied by significant financial burdens due to expensive medical bills and lost wages from missed work while you recover. In situations where your injuries were caused by the negligence of another, a personal injury lawsuit can be an important way help your family navigate these challenging financial times in your life.
It's important to understand that personal injury cases are very complex and often take a long time to resolve. At Pushchak Law, we've established an Informed Decisions Approach™ in order to ensure you achieve a fair outcome to your case. Part of this approach involves educating you about the process so that you understand what to expect every step of the way.
All of the potential phases associated with your case are outlined below. Depending on your unique circumstances, some of these steps may not apply to your claim. Mr. Pushchak will review this information with you in detail during your free consultation and answer any questions you may have about the timeline for your personal injury case.
You will most likely receive a settlement offer from the insurance company shortly after your accident is reported. While it may be tempting to accept this money to help with mounting medical bills, this approach is never in your best interest. The insurance company's goal is to minimize the amount of money they have to pay, and their initial offer will almost never reflect the true value of your claim.
It's important to speak with an experienced personal injury lawyer before accepting an insurance offer or signing a waiver. Taking these actions will usually prevent you from recovering additional compensation at a later date.
Working with a personal injury can have a significant impact on your final settlement. An Insurance Research Council study found that individuals who work with a lawyer receive a 3.5 times larger settlement on average than people who resolve their personal injury claims without legal representation.
Have You Been Injured?
Get a Free Case Consultation. And, remember, we collect no fees until we win your case. So, you have nothing to lose in speaking to us, simply fill out the form below.
Investigating Your Case
Once you begin working with Mr. Pushchak, he will conduct a thorough investigation in order to gather evidence and build a strong case on your behalf. This investigation may involve:
Reviewing medical records from the injury
Reviewing photos you took at the accident scene
Taking new photos of the accident scene, if appropriate
Interviewing any witnesses who can shed light on the details of the accident
Examining any accident reports, including police reports, filed at the time of the incident
Visiting the accident scene to gather additional information, if appropriate
Negotiating with the Insurance Company
After Mr. Pushchak has gathered all the evidence necessary to build your case, he'll initiate negotiations with the insurance company. The vast majority of personal injury cases are settled before going to trial. This is the ideal outcome for everyone involved:
You benefit by receiving compensation as quickly as possible, making it easier to stay financially afloat after your accident
You are guaranteed to receive compensation for your damages (there are no guarantees that you will win your case when you go to trial)
The insurance company saves money on the legal costs associated with a trial
However, in order for a settlement to be in your best interests, the offer must reflect fair compensation for your damages. In many instances, Mr. Pushchak will be able to negotiate a fair settlement on your behalf. If a fair settlement can't be reached, Mr. Pushchak will file a personal injury lawsuit to pursue your compensation in court.
Filing a Personal Injury Lawsuit
In the event that your case goes into litigation, the first step is to file the lawsuit. The filing process contains the following steps:
Your claim will likely be filed in the jurisdiction in the county where the accident occurred or where the defendant resides
Pushchak will request a summons be issued by the Clerk of Court
The negligent party will be served with the summons and the official complaint being filed with the courts
The negligent party will have an opportunity to respond to the charges contained in your complaint
Discovery Process
After the personal injury lawsuit has been filed, there will be a discovery process. During this phase, both legal teams will investigate the claims made by the other party. Questions and document requests will be sent back and forth between the attorneys. In addition, both legal teams will have an opportunity to take depositions of experts and witnesses who will testify during the trial. The testimony during the deposition is given under oath, and it allows each legal team to know what the witnesses will say when they testify at trial.
The discovery phase is a crucial component to the personal injury process, and it generally eliminates the risk of any surprises once the trial starts.
Mediation and Negotiation
After completing the discovery process, there will be another attempt to reach a settlement before going to trial. In many instances, it is easier to negotiate a fair settlement after discovery since both legal teams have a clearer understanding of the evidence that will be presented in court.
There are two different ways these negotiations can occur. Sometimes they will just involve the attorneys. In other cases, both sides may opt for mediation. During mediation, a neutral third party will facilitate the negotiations in an attempt to reach a fair settlement.
Trial
If a fair settlement can't be agreed upon during mediation, your personal injury case will be resolved in court. The length of your trial will depend on the specifics of your case. Sometimes, all arguments can be made in one or two days. In other situations, it may take longer for the trial to be completed.
The trial will begin with opening statements from each attorney. Then each side will have an opportunity to present the evidence they gathered during the discovery process. The trial will conclude with closing arguments from each attorney. At this point, the jury will decide your case based on the evidence presented during the trial. If no jury is involved, the judge will rule on your case.
Pushchak Law Can Help
Brian Pushchak has handled hundreds of personal injury cases for injured victims in Denver and throughout Colorado. He has extensive experience both negotiating settlements and litigating cases. Throughout his career, he's developed a proven track record of success that includes lucrative verdicts and settlements for many of his clients.
Mr. Pushchak has developed a unique Informed Decisions Approach™ to personal injury cases in order to help you understand your rights and make the right decisions at every step of the process. This approach involves:
Providing compassionate, caring representation from start to finish
Putting your needs first at all times
Listening to your concerns and goals in order to recommend the ideal legal strategy to achieve the best possible outcome for you
Being available to you whenever you have questions or need assistance
Our Informed Decisions Approach™ helps Mr. Pushchak achieve a fair outcome in your personal injury case. He'll always have your best interests at heart, he'll always involve you in the decision-making process, and he'll work tirelessly to help you recover the compensation you deserve.
Schedule a Consultation
Please contact Pushchak Law today to schedule a free personal injury consultation. We serve clients in Denver and throughout Colorado.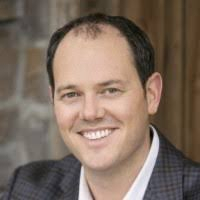 Latest posts by Brian Pushchak | Personal Injury Law Firm Denver, CO
(see all)