What Time of Day Do Most Motorcycle Accidents Happen?
Last year, Colorado experienced its deadliest year for motorcyclists, with 137 fatalities. Motorcyclists make up 23% of all vehicle accident fatalities in Colorado but represent just 3% of vehicles. Understanding the characteristics of motorcycle accidents can help you drive safe, and hopefully avoid becoming a part of this alarming statistic.
At Pushchak Law, people are our priority. We strive to keep the person at the center of the personal injury lawsuits, and as much as we enjoy getting great results for our clients, it's always better for people to stay safe and not need our services.
Nationwide, Most Motorcycle Accidents Occur on Saturday Night
Overall, it seems that most motorcycle accidents occur on Saturday night. The most reliable data on this comes from reports of fatal motorcycle accidents.
These reports show that about 40% of all fatal motorcycle accidents occur between the hours of 3 and 9 pm. On weekdays, there are more accidents between 3 and 6 pm, but on the weekend, the number increases and the time frame shifts later, peaking between 6 and 9pm. Since weekend days have about twice as many accidents and Saturday has many more accidents than Sunday, this makes it clear that most accidents occur on Saturday night.
Colorado Might Be Different
While these nationwide statistics seem very clear, it's not necessarily true for Colorado. A closer look at data from the Fatality Analysis Reporting System (FARS) statistics from 2015-2019 shows that Saturday night is not actually the time that most fatal motorcycle accidents occur in Colorado.
It remains true that Saturday accounts for more motorcycle accidents than any other day of the week. About 22% of fatal motorcycle accidents occur on Saturday, with 18% occurring on Sunday, and Friday ranking third in days of the week with only 14% of fatal accidents.
However, in Colorado more accidents occur during the daytime on Saturday than at night. More fatal motorcycle accidents occur from 12:00-2:59 PM on Saturday than in any other 3-hour block. This time period accounts for about 1/3 of all motorcycle accidents on Saturday, and about 1/14 of all fatal accidents.
However, the single hour responsible for the most fatal motorcycle accidents in Colorado might surprise you: it's 2:00-2:59 on Sunday. The 6:00-6:59 hour on Sunday is also highly deadly.
Often, news reports will play up the alcohol-impaired statistic for motorcycle riders and link it to the Saturday night statistic to imply that motorcyclists are killed because they're riding drunk after a night of hard partying. However, the truth is that most motorcyclists die while they're out on a leisurely afternoon cruise, possibly after church or visiting family on Sunday afternoon.
Pushchak Law Knows Your Case Is Individual
The conventional narrative about motorcycle accidents is that they include motorcyclists who are driving impaired and possibly in an unsafe manner. The Saturday night motorcycle story fits in with that, but it's not the truth here in Colorado. We know that most fatal accidents occur during the daytime, often on Sunday, when a motorcyclist is driving safe and sober.
At Pushchak Law, we are dedicated to ensuring that every person gets a fair outcome to their case. This means that you shouldn't have to pay for injuries caused by someone else's inattention or poor driving habits. We will look at the circumstances of your case and fight for you. We work on a contingency fee basis, which means we don't get paid unless you do.
With our Informed Decisions™ approach, we care about you and will make ourselves personally available to you. And we make sure you have all the information you need to make the right decisions in your case.
If you've been injured in a motorcycle accident caused by the negligence of another driver, Pushchak Law can help. Contact us today to schedule a free consultation. We serve clients in Denver and throughout Colorado.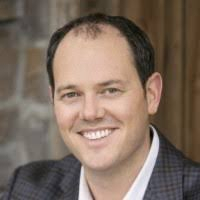 Latest posts by Brian Pushchak | Personal Injury Law Firm Denver, CO
(see all)
Free Case Consultation
If you have been injured and would like to speak with one of our attorneys, take advantage of our free, no-obligation consultation. And if you have a viable case, there are no fees until we win.

Call 303.372.6145
Schedule Today