What Is the Burden of Proof in Slip and Fall Cases?
If you've been injured in a slip and fall accident, you might have extensive medical bills. You might have broken bones and pinched nerves. You may even have suffered traumatic brain injury. The consequences of the injury might follow you for life, as some injuries rarely heal well and can lead to long-term disability.
When your fall was caused by the negligence of a property owner, they should pay for the cost of that injury. At Pushchak Law, we believe that the only fair outcome for this type of case is ensuring that slip and fall victims get compensation from the people who caused their injuries. To achieve this outcome, we must meet the burden of proof in your slip and fall case.
Different Burdens of Proof
Under Colorado law, the burden of proof we must meet depends on the relationship you have with the property owner. If you are an invitee, someone invited to the property, you have a lower burden of proof than if you are a licensee, someone allowed to be on the property, but not responding to an invitation. People not allowed to be on the property, but are illegally trespassing, are rarely allowed to get compensation for their slip and fall injuries.
An invitee might have a literal invitation, but they might also be responding to an open invitation, such as when a business opens its doors to invite potential customers. A licensee, on the other hand, is not trespassing, but is coming to a property for reasons not invited, such as a salesman coming to a home or business for their own profit.
What You Have to Prove in a Slip and Fall Case
In order to get compensation for your injuries in a slip and fall case, you need to prove that:
Hazardous conditions resulted from the action or inaction of the property owner or their agents
The property owner or their agents knew or should have known of the hazardous conditions
The hazardous conditions resulted in your injury
First, you have to prove that there were hazardous conditions at the place where you slipped and fell. This could be a wet floor, debris, ice, or other hazards that caused your fall. You also must prove that the hazardous conditions were caused by the action or inaction of the property owner. This might mean that they spilled the debris and failed to clean it up without providing reasonable warning about the conditions. The hazardous conditions also must be ones that aren't normally found in this type of property. For example, broken asphalt is expected at a road work site, but not in a commercial parking lot.
A licensee must prove that a property owner actually knew about the hazardous condition: they'd been told at some previous time. An invitee only has to prove that the property owner knew or should have known about the condition. You can prove a property owner should have known about the condition by showing, for example, that the hazardous condition:
Existed long enough that due diligence would have revealed it
Had occurred previously in a similar situation
Occurred predictably in response to the situation (such as floors getting wet when it rains)
This can often be proved for invitees by timing. A property owner might not be liable for injuries caused by recently fallen snow but would be liable for slips on ice from snow not cleared away from a storm the day or week before.
Finally, you will have to prove that your injuries were caused by the slip and fall. This means you should seek care for your injuries and document them. You should also document the site of your fall with pictures and/or witnesses' accounts.
Let Brian Pushchak Shoulder Your Burden
It can be hard achieving the burden of proof in slip and fall cases. Fortunately, Denver slip and fall attorney Brian Pushchak is prepared to do the work necessary to reach that standard.
With our Informed Decisions™ approach, we give you all the information you need to know at each stage of your case. We help you understand your options and the likelihood of getting compensation in your case. We listen to your goals and make recommendations tailored to them. That way, you know how likely you are to get the results you want from your case. Plus, we remain available to you so you can always ask follow-up questions as they occur to you.
To learn how our Informed Decisions™ approach can help in your slip and fall case in the Denver area, please call 303-372-6145 or use our online contact form today to schedule an appointment at the Law Offices of Brian Pushchak.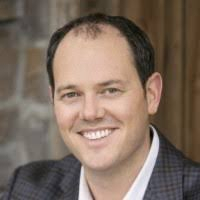 Latest posts by Brian Pushchak | Personal Injury Law Firm Denver, CO
(see all)
Free Case Consultation
If you have been injured and would like to speak with one of our attorneys, take advantage of our free, no-obligation consultation. And if you have a viable case, there are no fees until we win.

Call 303.372.6145
Schedule Today