What Is a Personal Injury Claim?
If you've been injured due to the negligent actions of another, you may be entitled to recover compensation for your damages. In order to receive this compensation, you must file a personal injury claim. The purpose of a personal injury lawsuit is to hold the negligent party accountable for the damages that you suffered as a result of the injury.
When filing a personal injury claim, it's important to work with an experienced attorney who can protect your legal rights, ensure the entire process is handled properly, and improve your ability to achieve a successful outcome that maximizes the value of your compensation.
While working with a personal injury lawyer is the best way to protect your rights, it's also important for you to understand how the process works. The following explanation will provide a basic overview of how personal injury claims work.
What Kind of Damages Can I Recover in a Personal Injury Claim?
You may be entitled to recover both economic and non-economic damages in a personal injury lawsuit. Economic damages refer to the actual financial losses you experienced from the injury. Depending on the specific circumstances associated with your case, these may include:
Current and future medical bills associated with the injury
Rehabilitation costs
Lost wages from time missed at work while you recover
Lost earning capacity, in cases where you're no longer able to perform the same job after the injury
Mental health costs if you require treatment for PTSD or other psychological trauma associated with the injury
Funeral costs, in situations involving the wrongful death of a loved one
Non-economic damages provide compensation for losses you experienced that don't have a specific monetary value, such as:
Pain and suffering
Emotional distress
Loss of companionship
Disfigurement
Reduced quality of life
Permanent injuries and functional impairment
Calculating the value of your damages is a complex process that requires the assistance of an experienced personal injury lawyer. While you can easily present proof of economic damages by providing medical bills and documentation of the amount of wages you've lost, certain economic damages may be more challenging to calculate. For example, if your injury will require ongoing medical treatment and future procedures, it's important to accurately estimate the cost of these future treatments when calculating the value of your damages. In addition, the subjective nature of non-economic damages requires an experienced attorney to ensure they are calculated correctly.
Proving Fault in a Personal Injury Claim
In order to recover compensation in a personal injury lawsuit, you must be able to prove that your injuries were caused by the negligent actions of another. Proving the other party was at fault for your injuries can often be complicated. You must be able to establish the following four elements to prove negligence:
The other party owed a duty of care to you
There was a breach in this duty of care
The breach caused your injuries
You suffered damages as a result of the injury
Your lawyer will typically need to present evidence to prove fault. This may include:
Police reports
Photos and other documentation of the accident
Testimony from witnesses at the scene of the accident
Expert opinions
Medical records
How Your Own Fault Impacts Your Personal Injury Claim
Even if the other party is partially responsible for your injuries, your own fault may impact the amount of money you can recover. Colorado adheres to comparative negligence laws. This means your damages are reduced by the percentage of fault attributed to your actions and if you're found to be more than 50% at fault, you aren't entitled to any compensation.
For example, if you were injured in a car accident where the other driver was determined to be 75% at fault and you were determined to be 25% at fault, you will only be able to recover 75% of the total damages associated with your injuries. However, if you were determined to be 55% at fault, you won't be able to recover any damages.
Due to the significant impact Colorado's comparative negligence laws can have on the value of your compensation, it's critical to work with an experienced personal injury lawyer who can demonstrate the extent to which the other party was at fault.
Will My Case Go to Trial?
In many instances, your personal injury case will not go to trial. Your lawyer will negotiate with the negligent party's insurance company in order to arrive at a fair settlement offer. If these negotiations result in a settlement that adequately compensates you for your damages and you're willing to accept the offer, then your case won't go to trial.
Settling a personal injury case is always preferable to going to trial for several reasons:
Your case will be resolved more quickly, allowing you to receive the financial compensation you need as soon as possible.
There are no guarantees in a trial, and it's always possible that a jury will decide in favor of the other party. If this occurs, you may not receive any compensation at all.
However, there may be some instances where a settlement isn't in your best interests. If the insurance company doesn't make an offer that adequately compensates you for the total extent of your loss, it may be necessary to pursue your compensation in court. In these situations, settlement during litigation without a trial is still an option or your case may proceed to trial and be decided by a jury based on the evidence presented by both parties.
Pushchak Law Can Help
If you've suffered a personal injury caused by the negligent actions of another, Pushchak Law can help you recover the compensation you deserve. Brian Pushchak has helped hundreds of personal injury victims in the Denver area hold the negligent party accountable for their damages. He knows the complex laws associated with these claims, and he has extensive experience handling many different types of personal injury cases. This experience and expertise will give you the edge you need when seeking to maximize the value of your compensation.
You'll also benefit from our unique Informed Decisions™ Approach focused on helping you achieve the best possible outcome to your case. As part of this approach, Mr. Pushchak will take the time to learn about your injuries and your goals for the outcome of your case. He'll explain your legal rights and options in detail and take as much time as necessary to answer any questions you may have. This ensures you understand your rights and options before moving forward.
While Mr. Pushchak will recommend the best strategy to achieve your desired outcome, you will remain in control of the entire process. You will always have final say on how your case is handled, and this ensures Mr. Pushchak remains aligned with your goals every step of the way.
Contact us today to schedule a free consultation. Pushchak Law serves clients in Denver and the surrounding areas of Colorado.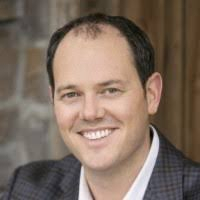 Latest posts by Brian Pushchak | Personal Injury Law Firm Denver, CO
(see all)
Free Case Consultation
If you have been injured and would like to speak with one of our attorneys, take advantage of our free, no-obligation consultation. And if you have a viable case, there are no fees until we win.

Call 303.372.6145
Schedule Today