What Damages Can I Recover in a Slip and Fall Accident Case?
If you've been injured in a slip and fall accident caused by the negligent actions of another, you may be entitled to recover compensation for your damages. Often, injuries in a slip and fall accident can be very serious, resulting in costly medical treatments and other financial hardships, especially if you're unable to work while you recover. These financial burdens can be crippling for you and your family. Fortunately, you don't have to go through this difficult time alone. At Pushchak Law, we're here to help victims of slip and fall accidents in the Denver area.
Mr. Pushchak has made slip and fall cases a primary focus of his practice. He knows the complex laws which govern these claims, and he will carefully investigate your accident to prove the property owner's negligent actions caused your injury. Depending on the specifics of your case, there are several different types of damages you may be able to recover. Mr. Pushchak will seek all allowable damages in order to maximize the value of your compensation.
Economic Damages in a Slip and Fall Accident Claim
Economic damages are awarded to compensate you for the actual money you lost as a result of your slip and fall accident. The purpose of economic damages is to make you financially whole again after your injury. Calculating the value of these damages is a fairly straightforward process since you will have a record of the expenses associated with the accident.
Depending on the unique circumstances associated with your injury, your economic damages may cover the following.
Current and future medical expenses associated with your injury
Expenses associated with rehabilitation and other ongoing care
Lost wages due to time missed from work while you recover
Loss of earning capacity (in situations where your injury was serious enough to impact your ability to perform your job in the future)
Non-Economic Damages in a Slip and Fall Accident Case
You may also be entitled to recover non-economic damages as part of your slip and fall claim. This type of damages is generally awarded to compensate you for the other ways in which your life has been impacted by the injuries you suffered. Non-economic damages may include:
Pain and suffering
Diminished quality of life
Loss of companionship (in situations where the slip and fall accident resulted in the wrongful death of your loved one)
Non-economic damages are fundamentally different than economic damages. They are much more subjective since you're not able to calculate a specific dollar amount associated with them. There are no bills to present or a concrete amount of earnings lost, as is the case with economic damages. Therefore, it's crucial that you work with an attorney who can demonstrate the extent to which your accident has negatively impacted the quality of your life. These damages are an important component to your compensation, and Mr. Pushchak can leverage them to help you maximize the value of your settlement.
Punitive Damages
In rare cases, you may also be entitled to seek punitive damages as part of your slip and fall case. These damages are levied to punish the negligent party for particularly egregious acts of recklessness in an attempt to ensure this behavior doesn't occur again in the future. If Mr. Pushchak believes punitive damages are appropriate in your case, he will pursue them in order to help you maximize the value of your compensation.
The Pushchak Law Difference
At Pushchak Law, we believe you deserve to be treated fairly. When an act of negligence leaves you seriously injured, you're entitled to the remedies afforded by our legal system, and Mr. Pushchak is committed to fighting aggressively for your rights.
When you work with Pushchak Law, you will not be just another case to us. Mr. Pushchak has seen firsthand the devastation caused by slip and fall accidents, and he's committed to providing the high levels of personalized care necessary to make you whole after your injury. That's why we're the only law firm in the Denver area that provides an Informed Decisions Approach™ to personal injury cases. This approach is focused on ensuring your case has a fair outcome, and it involves:
Listening carefully to your story to understand your specific needs
Providing you with the information necessary to make the right decisions about your legal options
Caring about you and helping you receive the assistance necessary to make a full recovery from your injuries
Being personally available to you at all times – you can all Mr. Pushchak on his cell phone whenever you have questions about your case
Providing compassionate legal representation that makes it easier for you to navigate the unexpected challenges that arise after a serious injury
Schedule a Consultation
Please contact Pushchak Law today to schedule a free slip and fall accident consultation. We serve clients in Denver and throughout Colorado.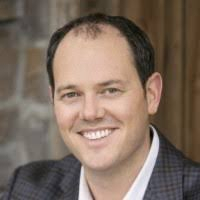 Latest posts by Brian Pushchak | Personal Injury Law Firm Denver, CO
(see all)