The Truth About Trucking Accidents
Cases involving collisions with trucks involve many unique and specialized issues that an injured party and their attorney must be aware of. While trucks make up less than 5% of the overall vehicles traveling on the roads, they are involved in nearly 12% of all fatal crashes (3,598 in 2015 alone). In addition, trucks were responsible for an additional 83,000 non-fatal collisions in 2015. As the number of trucks on Colorado highways increases, and the size of the cargos they carry continues to increase, the risk to Colorado drivers suffering serious injuries has continued to increase. In fact, the heaviest class of trucks were responsible for more than 77% of all collisions involving large trucks. Collisions involving trucks resulted in more than 116,000 injured people in 2015.
If you have the misfortune of being injured by a truck, it is important to get an attorney involved early to insure the best result for your personal injury claim. Time is a crucial factor in gathering evidence about how the collision occurred. It is vital to obtain the information contained in the electronic data recorder ("EDR") of the truck. If it is possible, we will also obtain pictures and additional information from the crash scene to assist an accident reconstructionist, if it becomes necessary to hire one to make clear how the collision occurred. Additionally, all interstate carriers are required, by the Federal Motor Carrier Safety Regulations ("FMCSR"), to keep extensive documentation in their file regarding their driver's log and qualifications. In addition, the FMCSR regulations can be applied to carriers driving only in Colorado under certain circumstances. These regulations allow experienced attorneys access to information regarding the truck in question, as well as the driver's file.
Beyond preserving the evidence of the collision, and ensuring you have a clear picture of how the trucking company's actions or negligence contributed to the collision, it is important to determine if there are any other parties who may be responsible for the collision. Failure to properly load the truck, or overloading it, may alter the braking of the truck and contribute to the collision. The proper inclusion of all parties responsible for the truck collision also ensures that you have access to all available insurance coverage to compensate you for the injuries you suffer. Companies operating commercial trucks are required to carry commercial insurance coverage. While these policies often include large limits of insurance, they often have high deductibles and other provisions that affect the willingness of trucking companies to compensate injured people.
Denver truck accident attorneys at Pushchak Law Firm are experienced in preserving the evidence from the collision and obtaining the trucking companies records to document the failures that led to the truck causing a collision. We also have the experience and knowledge to document and establish the full nature and extent of your injuries and damages. Finally, Pushchak Law Firm have the background and wherewithal to litigate your case to a successful conclusion if the insurance company will not compensate you for your injuries. We believe in providing you the information and legal expertise at each stage of your case to allow you to make the informed decision that allows you to obtain the result that is in your best interest. If you, or someone you know is injured in a collision with a truck, call personal injury attorneys Brian Pushchak  today to allow us to help you with the insurance and legal issues, so that you can focus on your recovery.
[1] Federal Motor Carrier Safety Administration Pocket Guide to Large Truck and Bus Statistics 2017, p. 32.
[1] Federal Motor Carrier Safety Administration Pocket Guide to Large Truck and Bus Statistics 2017, p. 41.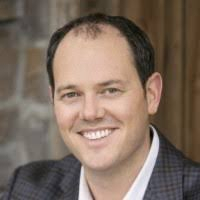 Latest posts by Brian Pushchak | Personal Injury Law Firm Denver, CO
(see all)
Free Case Consultation
If you have been injured and would like to speak with one of our attorneys, take advantage of our free, no-obligation consultation. And if you have a viable case, there are no fees until we win.

Call 303.372.6145
Schedule Today