Swimming Pool Accidents – Common Injuries and Who is Liable
Spring and summer months when the pools and water parks open are when we observe the most serious injuries to children, teenagers, and those engaged in natural water sports such as boating, water skiing, jet skiing, and other activities in natural bodies of water. The most common injuries associated with pools and lakes are drownings that cause death or mental impairment due to insufficient oxygen to the brain. Unfortunately, these injuries are far too common given how simple it is to prevent drowning incidents.
It is important to understand the risk of water related injuries to you and your loved ones in order to prevent these incidents from occurring. For instance, most drownings for infants less than one-year-old occur in a bathtub, for children age five (5) and under occur in residential swimming pools, and young adults tend to get injured in natural bodies of water by drowning, neck fractures, and quite frequently alcohol is involved. Knowing where and what to look for is half the battle when it comes to water related injuries.
If someone is drowning it is critical that medical professionals are alerted immediately as the amount of time with oxygen deprivation dramatically increases the severity of the injury. Drowning can occur both "wet" when water enters the lungs and aspiration occurs and "dry" drowning when no water enters the lungs. Basically, when someone is drowning this means that water is coming into contact with their larynx resulting in a muscle spasm of the larynx which is when most people hold their breath and soon afterwards experience hypoxemia which is low oxygen in the blood. At this point, the lack of oxygen can cause aerobic metabolism to cease and your body can become acidotic and lose vital functions to the heart and brain. If the larynx spasm ceases at this time, water will enter the lungs but this does not occur in all cases. Regardless of the mechanism of drowning, injury can occur rapidly due to the lack of oxygen to vital organs.
There are simple steps one can take to prevent water related injuries. First, it is important to know that most people do not exhibit signs of thrashing or other violent and dramatic movements as they drown like we see in the movies and on TV. Most drowning victims display "bobbing" behaviors with their head thrown back, arms are at their sides, and their mouth at water level. It can be very difficult to spot someone who is drowning if you are only observing the last phase of drowning. In order to prevent these injuries, you should be proficient at swimming, never swim alone, don't excessively drink alcohol and swim, dive only in areas with appropriate water depth, ensure pool areas are fenced and only accessible by adults, wear water flotation devices, and make sure someone is appropriately monitoring all bodies in the water at all times.
Liability for drowning incidents usually fall under the general negligence provisions in home owner insurance policies or general liability policies for recreational or public pools. A host of legal issues arise if the pool is owned publicly vs. privately, if there are or are not life guards on duty, the age of the drowning victim, and the factual circumstances of how the drowning occurred. These cases are often difficult to prove if the injured victim dies, has experienced mental impairment, and other individuals didn't see recognize the signs of drowning. It is critically important after a drowning to conduct a thorough investigation immediately to preserve any and all evidence possible.
Should you know someone that has been seriously injured in a water related accident please contact Pushchak Law Firm for a free case evaluation immediately.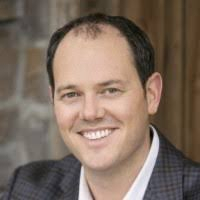 Latest posts by Brian Pushchak | Personal Injury Law Firm Denver, CO
(see all)
Free Case Consultation
If you have been injured and would like to speak with one of our attorneys, take advantage of our free, no-obligation consultation. And if you have a viable case, there are no fees until we win.

Call 303.372.6145
Schedule Today