Strict Liability – What Is It Really?
Knowing your rights is important. Understanding how those rights play with laws on a local and state level is also very important. But when you're facing a personal injury and researching to determine your options, the last thing you want is to be faced with pages of vocabulary that means nothing to you. To make your life easier, we're tackling some common personal injury law terms so you can more fully understand your rights in a blog series. Today, we're diving into Strict Liability – a term that comes up frequently in dog bite cases.
Defining Strict Liability
Simply put, strict liability is a standard of liability where a person is legally responsible for the consequences flowing from an activity even in the absence of fault or negligence. The most common applications of this law are animal bites, manufacturing defects, and abnormally dangerous activities. For our purposes, we'll mostly be focusing on what strict liability means in the case of animal bites.
Strict Liability and Animal Bites
As the law applies to animal bites, strict liability is in place to hold owners responsible for the actions of the animals they choose to keep as pets. Dog bites, especially, can cause extensive damage to a person on the wrong end of an attack, and you certainly can't collect damages from the dog! It is no longer the case that every dog gets one free bite as commonly believed in Colorado. If a dog attacks you and causes serious bodily injury, the owner(s) are strictly liable for your economic damages.
Strict Liability in Colorado
Most states use either a strict liability or a negligence approach to determine where fault is placed for an animal bite. In Colorado, we actually use a combination of both. What this means for you, as the victim of a dog or animal bite, is that you have a greater chance of recovering damages to get your life back on track. In the case of serious bodily injury or death resulting from a dog bite, Colorado's strict liability rules apply. That means even if the owner did not, or could not have possibly known that the dog would act in such a violent manner, the owner is still held responsible.
In non-serious injury cases, negligence laws apply, which places more responsibility on the injured party to prove unreasonable conduct on the owner's part. Negligence laws can apply to more than bites, too. If you were knocked over by a dog and can prove owner negligence had a part in the injuries you faced as a result of being knocked over, you can seek to collect damages based on the application of negligence laws.
Get What's Fair
We know it gets a little complicated and can sound like you're just looking for a reason to win some cash. But we also know that's not what it's about. Seeking compensation after facing an injury is not about punishing the responsible party or the animals involved. It's just about getting what you need to return to your life as normal as possible. It's about getting back on track, and you deserve to get what's fair in order to make that happen. That's where Pushchak Law comes in. If you're wondering what your options are, call for a free consultation today – let's discuss your case, together.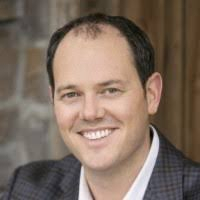 Latest posts by Brian Pushchak | Personal Injury Law Firm Denver, CO
(see all)
Free Case Consultation
If you have been injured and would like to speak with one of our attorneys, take advantage of our free, no-obligation consultation. And if you have a viable case, there are no fees until we win.

Call 303.372.6145
Schedule Today