Steps to Take If Injured in a Dog Attack
Dogs can be good pets, but some of the same things that make them good pets – like territoriality, watchfulness, and loyalty – can also make them dangerous animals. Tens of thousands of Americans go to the hospital every year for treatment of dog attack wounds. If you were injured in a dog bite attack, you should take these steps.
1.    Examine and Treat Wounds
The first step should always be to assess how badly you are wounded and apply first aid. If possible, wash the wound and use a clean cloth to apply pressure to slow bleeding. Then apply an over-the-counter antibiotic cream, ointment, or spray. Wrap the wound in a sterile bandage.
Depending on the severity of the wound, consider taking documentary pictures. Don't worry about taking pictures at this stage if the wounds are too severe or if you are too traumatized.
2.    Get Contact Information from Everyone at the Scene
Before leaving the scene, get contact information from everyone who was there. It is most important to get contact information from the dog's owner or handler. You will need this information to get medical data about the dog. However, if there are any witnesses, get their information, too. If a dog owner refuses to give you contact information, take a picture of them, their dog, their car, or anything that might be helpful in tracking them down.
If your wounds are very serious or if you are too traumatized, skip this step in favor of getting more immediate medical attention.
3.    Seek Professional Medical Care
It's important to seek medical care relatively soon after your accident. For serious injuries, of course you should go to the emergency department. However, even if your injuries seem relatively minor, you should see your doctor within eight hours of a dog bite attack to assess the potential for infection and other long-term impacts.
If you have not documented your injuries already, request that medical personnel take pictures of your injuries before treatment. If they don't have a camera handy, let them use your phone.
Follow the doctor's instructions to monitor the wound for infection, as this is a serious risk after a dog bite attack.
4.    Call Animal Control
It's important to document your dog bite attack. Whether the attacking dog was with their owner or running loose, animal control should be informed about the presence of a dangerous dog. It could change how the dog is handled in the future and could help prevent others from further attacks.
If you don't know the number for animal control, simply contact the police. In some jurisdictions, they record this information. Otherwise, they can direct or transfer you to the proper place.
5.    Contact a Dog Bite Lawyer
Once you've gotten treatment for your wounds and filed a report with police and/or animal control, you should contact a dog bite lawyer. In Colorado, dog owners have strict liability for injuries their dog's cause. With a dog bite lawsuit, you can get compensation for medical bills, lost income, rehabilitation, plastic surgery, and more expenses you experience after a dog bite attack.
Talk to a lawyer before you contact your insurance or speak with the dog's owner. Dog bite attorneys offer free consultations, and they can give you important information about how to preserve your rights to compensation when speaking to insurance companies and the dog's owner.
Why Choose Pushchak Law for Your Dog Bite Lawsuit
At Pushchak Law, we care about our clients. We want to make sure we aren't just winning a case – we want to get our clients what they need. That's why we utilize our unique Informed Decisions™ approach.
We start by taking the time to listen to you and understand your needs. This will help us prioritize what really matters most to you and helps govern whether we want to get a faster resolution by taking a settlement or pursuing more compensation by going to trial. We also make ourselves personally available to you throughout the process. If questions or concerns arise, you can always contact us for answers or to talk over your options.
Denver dog bite lawyer Brian Pushchak is dedicated to holding dog owners responsible for the injuries their dogs cause. We work hard to ensure a fair outcome in your case, and that means getting you all the compensation you are due under the law.
Please call 303-372-6145 or email Pushchak Law today to schedule a free initial consultation about your dog bite lawsuit.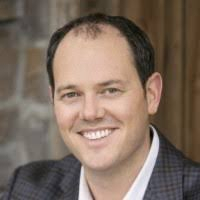 Latest posts by Brian Pushchak | Personal Injury Law Firm Denver, CO
(see all)
Free Case Consultation
If you have been injured and would like to speak with one of our attorneys, take advantage of our free, no-obligation consultation. And if you have a viable case, there are no fees until we win.

Call 303.372.6145
Schedule Today