Staying Safe When Motorcycle Team Riding
If there's anything better than getting out on your bike to enjoy the open road alone, it's going on a team ride or group ride with your best riding buddies. However, team riding comes with its own challenges, and it's important to take proper steps to make sure everyone is safe on the ride.
Unfortunately, even your best efforts can't ensure your safety against careless, aggressive, or drunk drivers on Colorado's roads. If you were hurt in a motorcycle accident, let Brian Pushchak help. At Pushchak Law, we are dedicated to ensuring you get the full compensation you are due under the law.
Have a Meeting Before Team Riding
It's a good idea to hold a team meeting before going out on your ride. Doing this will help you avoid many potential pitfalls of team riding.
At your meeting, you should discuss:
The experience level of all riders
Who is on the ride
Who will be leader and sweep
The ride route
Formation, hand signals, and other ride conduct
Procedures for separated and lost riders
Equipment to bring
Experience Matters
It's important to talk about the experience level of all riders. Make sure that everyone has enough experience for the ride. Many recommend that a rider should have at least 1000 miles of road experience before attending a team ride. In addition, make sure all riders have adequate experience with the type of road you'll be riding (for example, riding in the High Country) and on their current motorcycle to feel comfortable and confident.
Exclude from the ride anyone without enough experience. Also, try to keep the ride membership to seven or fewer riders. If you have more than that, divide into sub-groups that will operate semi-independently.
Make the most experienced rider the lead rider and the second most experienced rider should be sweep (tail) rider. It's often good to put the least experienced rider in the second position.
Know the Route
Discuss the route for the ride. Make sure everyone knows the route and agrees to it. Also talk about the timetable for the ride, including the expected number and length of stops. If not all riders can do the full ride, know when and/or where they will peel off.
Agree on Procedures and Equipment
Talk about the ride formation (usually staggered is best). Make sure everyone understands and agrees on hand signals. Also make it clear that people know the conduct expected on the ride (no racing, reckless riding, drinking and driving, etc.).
Establish a procedure for separated and lost riders. Make sure everyone knows the procedure. Remember: you can't always count on cell phone reception in the mountains.
Talk about the equipment to bring. At a minimum, everyone should have a cell phone to call for emergency assistance. Agree on procedures if you have an emergency, but there's no cell service. In addition, people should bring any specialized tools that came with their bike – these can be hard to substitute on a ride. Someone who is making the full ride should have a tool kit, and someone making the full ride should have a first aid kit.
Show Up on Time and Prepared
Everyone should show up at the agreed starting point on time with a full tank of gas and any equipment they were supposed to bring. Use a checklist to make sure.
Being late or unprepared slows the group down, and this can lead riders to try to make up time with dangerously fast driving.
Drive Loose and Respectfully
Stagger your formation with the lead on the left-hand side of the lane, the second rider on the right-hand side about a second behind, the third on the left-hand side two seconds behind the lead, etc. When the road becomes challenging, switch to single file.
Never ride side-by-side and try to avoid passing within the lane.
If you must overtake a car, do it one rider at a time as the opportunity allows, always leaving enough space for the next rider in the formation to pass.
Why Choose Denver Motorcycle Accident Attorney Brian Pushchak
If you have a motorcycle accident where one or more people in your group is injured, you may be entitled to compensation from the driver or drivers who caused your accident. At Pushchak Law, we're dedicated to ensuring you get the compensation you're due, and we utilize our exclusive Informed Decisions™ Approach to help you get the best possible outcome.
We take the time to listen to you about your accident and your goals for your lawsuit. Then we recommend how best to achieve your goals. We put our expertise at your service – you remain in charge of your lawsuit. We will give you our personal contact information so you can always get in touch with us about any concerns, questions, or decisions about your lawsuit.
To learn how our experience can help with your motorcycle accident lawsuit, please call 303-372-6145 or use our online form to request a free initial consultation with Denver motorcycle accident lawyer Brian Pushchak.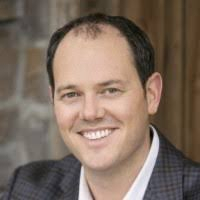 Latest posts by Brian Pushchak | Personal Injury Law Firm Denver, CO
(see all)
Free Case Consultation
If you have been injured and would like to speak with one of our attorneys, take advantage of our free, no-obligation consultation. And if you have a viable case, there are no fees until we win.

Call 303.372.6145
Schedule Today