Spring Motorcycle Maintenance Checklist
Spring is finally here in Colorado, which means that it's time to break out your summer ride. If that means a motorcycle for you, it's time to do all the maintenance necessary to ensure your bike will be safe and fun to ride this season.
At Pushchak Law, we want this spring season to be a safe one for you. We're providing a brief checklist to make sure you go through all the steps necessary to ensure your bike runs safely so you can avoid a motorcycle accident.
Spring Motorcycle Maintenance Checklist
Make sure you take care of the following items before going out on your first spring motorcycle ride:
Visual Inspection

Look for leaks
Look for signs of wear or interference
Check for loose hardware
Vacate wildlife

Electrical Check

Charge battery and check voltage
Check battery age
Clean terminals
Examine gauges
Test lights and signals
Test horn
Inspect fuses and add spares

Check Tires and Wheels

Check tread depth
Check tire age
Inspect tire for rot and cracking
Inspect wheel bearings
Inflate tires

Inspect and Maintain Final Drive

Clean and lubricate chain
Ensure all chain links move freely
Check for wear on chain and sprockets
Inspect belt for cracks
Adjust alignment and tension of belt or chain

Engine and Fluid Check

Inspect spark plugs
Change the oil
Change oil filter
Add fresh fuel
Inspect fuel filter
Check primary fluid
Check transmission fluid
Check final drive gear oil
Check coolant
Check brake fluid
Inspect air filter
Repack muffler

Brake Check

Inspect brake pads
Inspect rotors
Inspect brake line or hose
Check brake levers
Adjust brakes and levers

Controls

Lubricate control cables
Adjust cable free play
Adjust shifter and brake pedal
Grease fittings and lubricate pivot points

Final Tests

Clean your bike
Let the engine run
Check for loose bolts
Check tire pressure (again)
Get your gear
Stretch and loosen up
Take a short test drive
The Importance of Motorcycle Maintenance
Your motorcycle is a high-performance machine. It gives you speed and maneuverability you just don't get in another vehicle. You depend on that performance to help keep you safe, so you need to make sure your motorcycle is ready and able to perform on demand.
Electrical problems can easily leave you stranded on the road. A battery that is too old or defective will make it impossible for you to start your motorcycle or even to keep operating.
You depend on your tires for acceleration and maneuvering. If they're worn or old, you can find yourself sliding dangerously during maneuvers.
Your ability to accelerate around cars and trucks is critical to your safety, and if your final drive belt or chain is in bad shape it can fail when you demand acceleration, putting you in harm's way.
Fluids need to be changed regularly as they evaporate when left standing or degrade under hot conditions. Fuel is highly unstable and begins to degrade within weeks. If it's been a long winter, consider draining old fuel before adding the new.
Brake pads degrade under use. Make sure you have thick enough pads, and also make sure there are no streaks, grooves, or cracks in your pads or rotors. Make sure your rotors are flat and straight.
Test all your controls before you ride, making sure that the brakes engage and that you can easily activate each control.
Finally, remember that motorcycle riding is physically demanding. All your riding muscles have weakened while you haven't been riding, and it will take time for you to get back in shape. Avoid hurting yourself by stretching before you ride.
And don't forget your safety gear!
Contact Pushchak Law If You Have a Motorcycle Accident
Unfortunately, all the maintenance in the world can only do so much to protect you from motorcycle accidents. You are still at risk from the inattention of other drivers.
If you are involved in an accident in Denver, you need a motorcycle accident lawyer who will protect your rights and get fair compensation for you. At Pushchak Law, our exclusive Informed Decisions™ approach puts you first. We take time to listen to your situation and your goals. Then we give you the information you need to make the right decision for you. Finally, we do everything in our power to ensure a fair outcome for you.
We don't get paid unless we win compensation for you. This is just part of our commitment to putting your needs first every step of the way.
Schedule a Free Consultation
If you've been involved in a motorcycle accident in the Denver area, please call 303-372-6145 or contact Pushchak Law today for a consultation.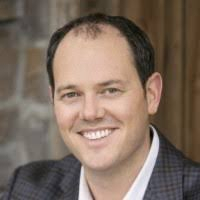 Latest posts by Brian Pushchak | Personal Injury Law Firm Denver, CO
(see all)
Free Case Consultation
If you have been injured and would like to speak with one of our attorneys, take advantage of our free, no-obligation consultation. And if you have a viable case, there are no fees until we win.

Call 303.372.6145
Schedule Today