Spring Motorcycle Maintenance Checklist 2022
With springtime ahead, many people in Colorado are eyeing their first rides of the year. With this rollercoaster weather we've had, you might have taken advantage of some of those record-warm days to get out earlier. Regardless of when you plan to make your first ride of the year, it's time to make sure your motorcycle is in top shape for the riding season.
At Pushchak Law, we are always happy to win compensation for motorcycle riders injured in accidents. However, we are happier for all the riders who have a safe riding season, which is why we are offering this spring motorcycle maintenance checklist to help you do what's necessary to avoid a motorcycle accident.
Spring Motorcycle Maintenance Checklist
Visual Inspection

Look for leaks
Look for signs of wear or interference
Check for loose hardware
Vacate wildlife

Electrical Check

Check voltage and charge battery
Check battery age
Clean terminals
Examine gauges
Test lights and signals
Test horn
Inspect fuses and add spares

Check tires and Wheels

Check tread depth
Check tire age
Inspect tires for cracking and rot
Inspect wheel bearings
Inflate tires and monitor for leaks

Inspect and Maintain Final Drive

Clean and lubricate chain
Ensure all chain links move freely
Check for wear on chain and sprockets
Inspect belt for cracks
Adjust alignment and tension of belt or chain

Engine and Fluid Check

Inspect spark plugs
Change the oil
Change oil filter
Add fresh fuel
Inspect fuel filter
Check primary fluid
Check final drive gear oil
Check coolant
Check transmission fluid
Check brake fluid
Inspect air filter
Repack muffler

Brake Check

Inspect brake pads
Inspect rotors
Inspect brake line or hose
Check brake levers
Adjust brakes and levers

Controls

Lubricate control cables
Adjust cable free play
Adjust shifter and brake pedal
Grease fittings and lubricate pivot points

Final Tests

Clean your bike
Let the engine run
Check for loose bolts
Check tire pressure (again)
Get your gear
Stretch and loosen up
Take a short test drive
Why Go Through the Full Checklist
We know this seems like a lot to do before getting out for your first ride. We also know that going through all these steps might take a few afternoons, because it's likely you'll have to run to the parts store a few times, but it's worth it. If you don't feel comfortable doing the full checklist yourself, consider taking it to a shop where they can make sure your motorcycle is in top shape for driving.
You depend on your motorcycle to give you the speed and maneuverability that makes riding such a special experience. However, it can't do that if it's not in top condition. You want to make sure that your motorcycle is ready to perform on demand, because there are many occasions where your motorcycle performance can be the literal difference between life and death.
Your electrical system is critical not just to operating your motorcycle, but also communicating with other drivers. Good turn signals, lights, and even your horn helps other drivers know you're there and what you're doing.
Tires are literally where the rubber meets the road: they give you the acceleration and control you need to safely maneuver on the roads.
Acceleration can often get you out of trouble, so you need to make sure that your final drive is prepared to deliver that acceleration when you need it and won't fail when you demand speed.
Fluids evaporate and degrade over time. You need to change these out regularly and/or top off as necessary. Fuel is particularly volatile, so if you haven't ridden in a while, either drain old fuel or add a fuel conditioner.
You depend on your brakes to help you stop or slow down on winding mountain roads. Inspect the thickness of your brake pads and replace them if they're worn. Also look for streaks, grooves, and cracks in pads or rotors. Your rotors should be flat and straight.
Test all your controls before you go out on the road. Make sure all parts of the controls work as they should.
If you haven't ridden for a while, do a little stretch before you get on your bike for your first test drive. Riding is physically demanding, and if you don't stretch out a little, it's possible you'll hurt yourself. Nothing is more embarrassing than having to bail on your riding buddies because your back is cramping up.
Contact Pushchak Law After a Motorcycle Accident
Motorcycle maintenance is one of the things you can control. Unfortunately, many accidents are caused by what you can't control: other drivers.
If you get in a motorcycle accident because of another driver's mistake, you deserve compensation for your injuries. Denver motorcycle accident lawyer Brian Pushchak is dedicated to ensuring you get all the compensation you deserve under the law. With our unique Informed Decisions™ approach, we help you make the smart choices to get what you need from your motorcycle accident lawsuit.
We start by talking to you about your needs and goals for this lawsuit. We want to make sure we understand your priorities so we can guide your lawsuit to achieve the goals that matter most to you. We also make ourselves available to you at all times. You can reach us personally if questions or concerns arise. We care about you and want to make sure that you know your lawsuit is being handled exactly as you want it. You remain in control.
To learn more about what sets Pushchak Law apart, please call 303-372-6145 or email us today for a free initial consultation.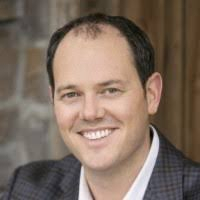 Latest posts by Brian Pushchak | Personal Injury Law Firm Denver, CO
(see all)
Free Case Consultation
If you have been injured and would like to speak with one of our attorneys, take advantage of our free, no-obligation consultation. And if you have a viable case, there are no fees until we win.

Call 303.372.6145
Schedule Today