Social Media can Kill Your Personal Injury Case
We have all experienced the friend or family member on social media who posts a little too much information about themselves for the world to see. Some people really like to share everything about their life on social media such as Facebook, Twitter, Myspace (if it is still a "thing"), Instagram and the myriad of other platforms people use to communicate. Whether they post photos about their current meal, work, co-workers, or vacations, all of this information provides insurance carriers and their private investigators a wealth of information about your life before and after you were injured.
Don't Hurt Your Personal Injury Case
We constantly advise, especially for our younger clients who prolifically use social media, that posting anything about yourself on social media can have terrible consequences for your legal claim. It does not matter whether you think it is an "innocent post" or something harmless, every single post regardless of its content has the serious potential of being used against you to destroy your personal injury claim by an insurance company and their squad of attorneys. I cannot tell you how many conversations we have had with clients to not post anything about themselves, their injuries, their activities, how the accident happened, or what they are doing after being injured on social media. Often, we later learn that our advice was not followed and now we are in a damage control position focusing on some other issue other than your injuries. Worse yet, there is all risk and no reward for posting the information about yourself. We have seen defense attorneys time and again use Facebook posts that are seemingly harmless against our clients to suggest they are not injured, are faking it, and have even gone as far as alleging they are attempting to defraud an insurance company which is illegal in Colorado.
You may be wondering how insurance carriers and their attorneys obtain your social media data to use it against you. First, many people do not adequately secure their profiles and insurance company investigators can simply type in your name and download your posts, photos and other data from your account. If your account is appropriately protected, some carriers have even gone as far as creating fake profiles and inviting you to be their friend so that they gain access. While unethical, it has happened. Lastly, if you have filed a law suit, they will request that you provide this information to them during the discovery process. In fact, here is an interrogatory a defense attorney used in a recent case of ours:
Please state the name, web address and user name for all blogs, online forums, and SOCIAL NETWORKING WEBSITES you have belonged to or had a membership or account with from two years prior to the subject accident through the present date, including but not limited to Facebook, MySpace, Twitter and Instagram.
They followed up this interrogatory with a data production demand that reads as follows:
Produce complete copies of all online profiles, comments, postings, messages (including without limitation, tweets, replies, re-tweets, direct messages, status updates, wall comments, groups joined, activity streams, and blog entries), photographs, videos, emails and online communications (including those posted by Plaintiff  or anyone on Plaintiff's behalf on Facebook, MySpace, Twitter, Instagram or other social media sites of any type or nature), from two years prior to the accident at issue through the present date that:
Refer or relate to any allegations set forth in the Complaint;
Reveal, refer, or relate to any type of physical activity, sports activity, travel, change of relationship status, employment, educational status, or his health and well-being in any regard;
Refer or relate to any physical or emotional injury from which he was suffering during the two years prior to the accident and up to the present;
Refer to or relate in any way to the subject accident, prior accidents, or subsequent accidents.
While this particular defense attorney was lazy and didn't fight our objection to the production of this information, we regularly fight this issue in Court and are often required to produce social media data. This issue is entirely avoidable, unnecessary, costly both in expense and risk exposure, and distracting to proving your claim by diverting our attention and resources to damage control exercises rather than proving your injuries and damages.
Our advice to you is to suspend activity on all social media platforms from the minute you are injured until the resolution of your claim. Do not provide injury updates or details about your physical and emotional condition (know that the insurance carrier will compare your posts and photos with the contents of your medical records and what you are telling your physicians). Do not post photos or videos. Do not tag yourself in photos or videos. Do not RSVP to events or other activities. Do not accept new friend invitations from people you do not know. Do not send messages to people about upcoming trips or vacations. During the pendency of your claim, go back to the good old days of picking up your phone and calling (not texting) your friends and family to let them know how you are doing.
After you have been injured, we have one opportunity to protect you and your legal claims from the tricks and tactics used every day by insurance companies to avoid paying your damages. Recovering from your injuries and dealing with the inherent stress associated with bringing a personal injury claim is very difficult. Do not make your life harder than it already is by posting information on social media that will certainly be used against you. We ask that you help us help you avoid this problem in your claim so you have the best opportunity of obtaining a fair resolution to your injury claim.
We are happy to answer any questions you have regarding this blog and your personal injury case.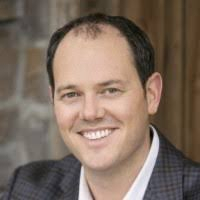 Latest posts by Brian Pushchak | Personal Injury Law Firm Denver, CO
(see all)
Free Case Consultation
If you have been injured and would like to speak with one of our attorneys, take advantage of our free, no-obligation consultation. And if you have a viable case, there are no fees until we win.

Call 303.372.6145
Schedule Today