Should I File an Insurance Claim after a Dog Bite Attack?
If you've been bitten by a dog, you need medical attention. Then you need someone to pay for that medical attention, including any ongoing care or medication you might need. Dog bites are covered under homeowner's insurance, so you will have to file an insurance claim with the owner's insurance after a dog bite attack.
However, exactly when and how to file that claim can depend on the nature of the attack and how much compensation you need.
Document Injuries
It's a good idea to document the injuries related to a dog bite attack by taking photos. Get good clean images of the injured areas before and after getting treatment. It might be important for getting compensation that you can show how severe the injuries were before getting treatment, and images of the treated area can help convey the extent of care you received.
Even if you haven't taken pictures yet, take them before filing a claim.
Usually Talk to a Dog Bite Lawyer First
It is an insurance company's business to pay you as little as possible. They are never your ally, no matter how friendly they may sound. Even if the dog owner is a friend, their insurance company is not your friend.
For this reason, it's usually a good idea to talk to an experienced dog bite lawyer before filing an insurance claim related to the attack. Your lawyer is on your side, and their interests are aligned with yours – they only get paid if you do. Your lawyer will be able to coach you on what to say about the incident to avoid ruining your chances of compensation. They can also help protect you from some of the common tactics designed to get you to make mistakes during the initial consultation or after.
A lawyer can also help you understand how much compensation you should be looking for. Doctors aren't always good at letting you know about future ongoing care, but Brian Pushchak has helped so many dog bite victims that he knows what you might be likely to need during recovery and after.
When You Talk to the Insurance Company
We recommend letting your attorney do this for you. Afterall, you have hired them for a reason. If you do elect to discuss your case with an insurance company after filing your dog bite injury claim, the insurance company will contact you to get information about the circumstances of the attack.
When talking to an insurance company representative, only agree to make a statement when you are rested and calm. Don't give a statement when you're tired, in pain, or under the influence of pain medication.
Be professional and respectful of the insurance adjuster. It's a good idea to have a prepared version of the statement to give to the adjuster. Make sure that you include that you were invited or allowed to be on the property, and that you didn't taunt or provoke the dog. Note that you weren't being aggressive to the dog owner or anyone in their household.
You Can Still Contact a Lawyer When You Get a Compensation Offer
It's important to remember that you still have the option of getting a lawyer involved later in the process. If you get an offer that you don't believe is fair given the scope of your injuries, it's time to contact a lawyer.
While it's possible that some of your early actions might have limited compensation you can receive, a lawyer can still help you get more compensation to cover injuries and other expenses related to the dog bite.
Why Choose Pushchak Law for Your Denver Dog Bite Claim
Brian Pushchak is an experienced Denver dog bite lawyer. He has helped hundreds of people get compensation for their dog bite injuries, and he can help you.
But it isn't just about compensation. Mr. Pushchak gives you the respect you deserve. He will take the time to listen to you and will give you advice based on his years of experience on both sides of civil cases. When you work with Pushchak Law, you retain control of your case. If you have questions or concerns, you can call us and we'll take your call.  That's our unique Informed Decisions™ approach.
To learn how Pushchak Law can help you get compensation for your dog bite injuries, please contact us today and schedule a free consultation. We serve clients in Denver and throughout Colorado.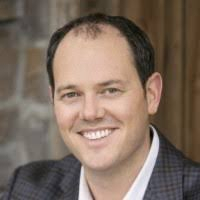 Latest posts by Brian Pushchak | Personal Injury Law Firm Denver, CO
(see all)
Free Case Consultation
If you have been injured and would like to speak with one of our attorneys, take advantage of our free, no-obligation consultation. And if you have a viable case, there are no fees until we win.

Call 303.372.6145
Schedule Today