Proving Negligence in a Colorado Dog Bite Case
If you've been bitten by a dog, you might have suffered serious injuries. These injuries might have required medical attention and might lead to long-lasting disability or disfigurement. When this happens, why should you be responsible for the cost of these injuries? Shouldn't the dog owner pay the cost for injuries caused by their dog?
At Pushchak Law, we believe that as the victim of a dog bite attack, you have already suffered enough in trauma and pain. There's no reason why you should have to suffer financially as well. That's why we work hard to ensure a fair outcome in your dog bite case, which could be aided by proving the dog owner acted negligently.
Strict Liability in Dog Bite Cases
First, it's important to know that Colorado law says dog owners are strictly liable when their dog bites someone. This means that, even with no additional evidence or proof, a dog owner can be held responsible for medical bills and other non-economic damages related to injuries caused by their dog.
Proving negligence or intentional conduct by the dog owner means that you can receive additional damages, including non-economic damages like pain and suffering and disfigurement.
Previous Biting Incidents
A dog doesn't need to have a history of aggressive behavior for the owner to be liable. However, if the dog does have a history of violence, the owner might be considered negligent. If the owner knows the dog is dangerous, they have a higher duty to keep it restrained and away from potential victims.
Even if the owner claims the dog hasn't bitten anyone, a canvas of neighbors and/or friends might prove otherwise. It's also important to file a report about a dog bite even if you don't plan to file a lawsuit. It can help future people with their dog bite cases and identify dogs with a recurring history of attacks.
Violating Local Ordinances
Another important factor to consider is whether a dog owner is violating local ordinances. Violating these ordinances is considered negligence and can help you get more compensation in your dog bite case.
At Pushchak Law, we have worked on many dog bite cases and are very familiar with the relevant local laws and ordinances. We can help you find evidence when a dog owner has violated relevant ordinances.
Inadequate Restraint
Whether a dog is violent or not, it should be appropriately restrained. This might mean having the dog in a yard with proper fencing, keeping the dog in the house, having the dog on a rope or chain when in the yard, or always having the dog on a leash during walks.
Holes under a fence, a fence that a dog can easily get over, or other failures to restrain a dog can be considered negligence.
Insufficient Care for Visitors
When a dog owner welcomes visitors to their property, they have a duty to care for that visitor. This means warning visitors about the dog, restraining the dog when it is known to be violent, or potentially not welcoming visitors if the dog is a risk.
Why Choose Pushchak Law for Your Dog Bite lawsuit
At Pushchak Law, we have years of experience dealing with dog bite cases in the Denver area and throughout Colorado. We have helped many people receive compensation for dog bite injuries.
But what really sets Pushchak Law apart is our Informed Decisions™ approach. We take the time to listen to you, noting the details of the case that matter to you. We also want to understand what you hope to achieve with your lawsuit. We give you all the information you need about the law to make the right decisions in your case.
Finally, we work tirelessly to ensure a fair outcome in your case. We don't want you to have to pay expenses from an injury caused by a dog owner's negligence. And we don't get paid unless you do.
Schedule a Free Consultation
Want to learn how our approach can help you? Please call 303-372-6145 today or contact us online to schedule a free consultation with Pushchak Law. We serve clients in Denver and throughout Colorado.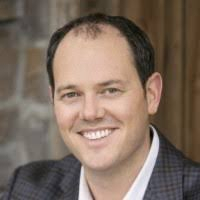 Latest posts by Brian Pushchak | Personal Injury Law Firm Denver, CO
(see all)
Free Case Consultation
If you have been injured and would like to speak with one of our attorneys, take advantage of our free, no-obligation consultation. And if you have a viable case, there are no fees until we win.

Call 303.372.6145
Schedule Today