Common Misconceptions About Personal Injury Cases
Personal Injury Misconceptions
We spend a lot of time with people getting to know their cases, discussing the potential for a case, and understanding the breadth and intricacies of personal injury as a whole. Over the years, we've run into some of the same concerns about working with a personal injury lawyer or opening up a case at all. We understand that there's a lot of uncertainty in the aftermath of a personal injury, but before you hesitate to pick up that phone, we wanted to cover some of the most common misconceptions about personal injury cases.
They're Just Out for Money
A lot of people are afraid of what it will say about themselves if they open up a case. They don't want to be seen as greedy or out for money they don't deserve. They're worried that their injury will result in financial hardship for someone else, and that they shouldn't even consider it as a result. We've never believed in the kind of law that promises to "milk someone for all they're worth." What we do believe in is getting you fair compensation for the experience you went through, the disruption to your life, and the financial hardship you may experience as a result. You're not just out for money, you're out for what you deserve.
It's Too Expensive
Lawyers are never cheap. We get that. But when you're working with a lawyer who has your best interests at heart, who genuinely wants to help you get what you deserve, it's not prohibitively expensive. At Pushchak Law, for example, you only pay us if we win. We aren't in the business of ringing up the hours and handing you a bill regardless of your outcome.
Minor Injuries Don't Matter
Minor injuries can be disruptive to your livelihood, too. Just because you weren't hospitalized for weeks doesn't mean you shouldn't seek compensation for the injury you faced. A lot of our clients tried to downplay the severity of their injury at first, but realized that regardless of the perceived severity, the actual impact on their daily lives and sometimes their wallets, was greater than they initially thought. We encourage people to resist the urge to self-diagnose. Call and ask for a consultation. Explain the situation to a professional and we can help determine the viability of your case. Just because you didn't lose a limb doesn't mean you don't have a case.
A Lawyer Won't Make a Difference
We hear this one a lot thanks to living in the information age. You can Google personal injury law and your injury type and have pages of information at your fingertips. It feels like you can become your own expert pretty quickly. But there's so much more to personal injury law than what you can Google. There are the nuances of the laws in each state, county, and city. You have to consider precedents and the ability to anticipate what the defendants might bring to the table as their argument. Our passion is helping people, fueled by our knowledge and understanding – inside and out – of the laws that help us do that. It might feel like a lawyer can't make a difference, but hiring someone who is an expert in personal injury law can make all the difference.
Insurance Has it Covered
Expecting insurance to have your back is understandable, given the way they go to market. However, at the end of the day, the insurance company wants to make money off of you. If they help you in the process, well, sure, that's good for everyone. But helping you is not their primary focus or concern. Insurance rarely covers the extent of the financial load individuals accumulate after being involved in an accident that causes a personal injury, and often it falls far short. Insurance probably has part of it covered, but don't count on insurance covering it all.
There are a lot of misconceptions in public about personal injury and personal injury law, but by discussing the realities and facts behind these myths, we hope you feel more empowered to make a decision for your wellbeing. If nothing else, call and schedule a consultation to better understand your options. We look forward to helping you.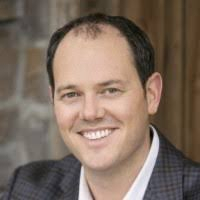 Latest posts by Brian Pushchak | Personal Injury Law Firm Denver, CO
(see all)