Personal Injury Lawsuits: To Sue or Not to Sue
Whether you file a personal injury lawsuit in a given situation depends upon many variables, the most important of which is what you believe to be in your best interests, after having been appropriately informed by a personal injury attorney at Pushchak Law Firm. However, many people don't even think about bringing a claim against the person who injured them, and caused them damages, because of a popular misconception that they have to file a law suit in order to recover. This articles addresses some of the popular rumors about injury claims that will help you better understand your options.
First of all, we do not take the decision of whether to file a lawsuit lightly, and the decision to file should be evaluated thoroughly. However, regardless of the reason to file suit, litigation is just another more formalistic way to solve a problem, and is a resource we use frequently when insurance companies or their insureds fail to accept responsibility and do the right thing when it comes to our clients.
When you file a lawsuit, the title of the lawsuit is You vs. The Person that Harmed You. Their insurance company is not named in the law suit, and does not magically vanish after you have filed. That person is still insured to the same extent as they were prior to being sued, but now an insurance company lawyer takes the case and provides a defense.
It is important to note that in the majority of legal claims the person that has damaged you does not have any control over how the insurance company handles your claim, how much money they offer to settle, or which law firm will represent them in litigation after suit is filed. The insurance carrier wants to control all of this because, after all, it is their money on the line and the insured agreed to not be able to control their claim in the insurance contract that no one ever reads other than lawyers. Sometimes, it is appropriate, and beneficial, to let the person that hurt you know that the reason they have been sued is due to inappropriate claims handling by their adjuster, and to pass along their contact information so they can chat.
In Colorado, the overwhelming amount of personal injury claims are resolved by negotiating after a well prepared presentation of your claim, damages, and other losses to an insurance carrier. The majority of claims never see a court house because you were prepared to successfully resolve your claim in the pre-litigation context, and by exposing the risk to the insurance carrier if they failed to offer you a reasonable settlement for your claim. However, even after presenting a persuasive case to an insurance carrier, this does not guarantee that the insurance adjuster understands the law, that everyone sees eye to eye on the value of the claim, or the strength and weaknesses of their legal defenses. In this situation, it may be necessary to file suit in order to get your claim evaluated fairly.
Once it is clear to us that your claim will not be settled for what we believe to be a reasonable outcome given our evaluation of the claim, we have a very thorough discussion of the pros and cons of litigation, and provide you with all of the information necessary for you to make an educated decision for yourself. Whatever you decide, you will be prepared, and comfortable, that the decision you made was right for you.
We hope that if you decide to file a lawsuit after pre-litigation negotiations have failed that you understand that this is not about whether too many lawsuits are filed in this country (the number of filings across the country are actually down) or taking the personal assets of the party that injured you. This is about righting a wrong, making you whole, and helping you live the best life possible after being injured by someone who was negligent.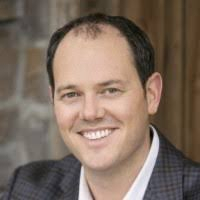 Latest posts by Brian Pushchak | Personal Injury Law Firm Denver, CO
(see all)
Free Case Consultation
If you have been injured and would like to speak with one of our attorneys, take advantage of our free, no-obligation consultation. And if you have a viable case, there are no fees until we win.

Call 303.372.6145
Schedule Today