Personal Injury Case Tips & Information
Who Will Help Me Win My Case at Trial?
Find Proper Medical Care
This question is what we call a "threshold" question that must be addressed at the outset of your injury. Early in your legal case, you have the ability to make sure you are treating with appropriate physicians who will be supportive of you throughout litigation. Sometimes, even though everything goes right, there could be flaws of physicians or medial professionals that could result in an injury. For such scenarios, it is important to hire personal injury lawyers. If this issue is an afterthought or not addressed by your legal counsel at the outset of your case, you can find yourself in an incredibly difficult position and with great cost and expense to you if you don't have the right people involved in your case.
Sometimes, injuries take place in the work premises. When this happens, depending on certain factors, it is the responsibility of the employer to file for personal injury case.
When we say "supportive," we do not mean that the physician will say whatever you want them to say about your injuries. At least at our firm, we do not ask our client's treating providers to rubber stamp reports, medical records, or provide expert opinions when they are not legitimate and based on sound medical evidence. What we do mean is that you are being treated by the physicians with the best medical education and experience, are credible, and are willing to be deposed and/or testify at trial on your behalf. We encounter many physicians who treat accident victims, are willing to accept your money and treat your injuries but when it comes to being involved in the legal matter they refuse to participate.
Avoid Physicians Unwilling to Participate in the Legal Process
A physician who knowingly treats an individual who is pursuing a legal claim and is unwilling to participate in the legal arena is doing a grave disservice to their patients. Are non-emergency physicians required to treat you if you are the victim of someone else's negligence? No. However, if they do, we take the position that they willingly involved themselves as a treating physician into the patient's (our client) case and as a result need to cooperate as the patient relies heavily on their medical opinions to prove their case.
So, who are these physicians we speak of and what do we do if they are unwilling to cooperate? First, avoid the problem at the outset of your claim by talking to an experienced litigation attorney. We advise our clients regarding the specific physicians they are contemplating to treat their injuries, communicate with them to make sure they are willing to participate, and confirm that there are no issues associated with the medical provider that could harm your case or otherwise be used against you.
Second, we make sure your medical team is comprised of the right kinds of medical providers. For instance, you may not want to litigate and spend the money trying a personal injury case when you have serious injuries and have only been evaluated by a primary care physician and a chiropractor. While both may be great providers, you need to present medical evidence from a specialist who knows everything about your injuries rather than a primary care physician whose job it is to diagnose and refer to other providers.
Third, if the provider is hesitant to participate or simply refuses, this is going to make your case significantly more expensive because now you have to find an expert and pay them to get involved. You now have retained a medical expert who will be asked to draft a report containing their opinions concerning your injuries and the treatment provided by the uncooperative physician. While we very much prefer credible treating providers to participate, and not just to save you the expense of retaining an expert, remember there is a cynical, paranoid, insurance company who doesn't believe you and doesn't want to pay you who will naturally want to know why this is going on.
While these issues arise every day in personal injury litigation, do yourself a favor and prevent the problem from occurring in the first place. This is an easily avoidable issue that can be prevented with the prospective thinking and planning which is critical to a successful outcome in your case. We are always happy to talk to you about your case or answer any questions you may have.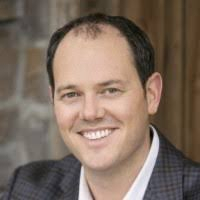 Latest posts by Brian Pushchak | Personal Injury Law Firm Denver, CO
(see all)
Free Case Consultation
If you have been injured and would like to speak with one of our attorneys, take advantage of our free, no-obligation consultation. And if you have a viable case, there are no fees until we win.

Call 303.372.6145
Schedule Today