New Statute of Limitations for Dog Bite Medical Bills in Colorado
In general, it's best to act quickly in any lawsuit, including a dog bite lawsuit. Evidence disappears: memories fade, blood washes out, and even wounds may heal, though not always fully. There is also a legal reason for acting quickly: a statute of limitations. For most personal injury lawsuits, you only have two years after the date of your injury to file before you are barred (prevented) from recovering damages.
While it's still best to act quickly with dog bite lawsuits, the Colorado Supreme Court has offered some reprieve for parents and children when it comes to recovering medical expenses for minors. In a recent decision, Rudnicki v. Bianco, the Supreme Court decided that a child or their parents may recover damages for medical expenses paid for on the child's behalf, even if the lawsuit is not filed within the standard 2-year statute of limitations.
Case Background
Rudnicki v. Bianco centers on birth injury medical malpractice. In the case, OB-GYN Peter Bianco used a vacuum extractor to assist in the delivery of Alexander Rudnicki in 2005. This caused considerable injury to Alexander, leading to ongoing physical, occupational, and speech therapy. He also has intellectual disabilities that mean he will likely never be able to live independently.
As the extent of Alexander's injuries became clear, his parents filed a medical malpractice claim to recover medical expenses for their child from Dr. Bianco and the hospital.
However, Dr. Bianco claimed that the parents hadn't acted within the standard two-year statute of limitations. The court agreed, and parents were removed from the lawsuit. The jury decided that Dr. Bianco acted negligently, and awarded Alexander a verdict that totaled $4 million, including $325,000 in past medical expenses, and $110,000 in future medical expenses.
Then Dr. Bianco tried to present a Catch-22 for parents by claiming that only parents could make claims for a child's medical expenses, since the child was not legally emancipated. The district court agreed and cut out the $325,000 for past expenses and 66% of future medical expenses.
The family appealed. The Colorado Supreme Court decided that in the current health care economy, parents and children need to be able to recover damages for medical expenses, because these expenses can bankrupt families and result in a lifetime of debt.
There is additional logic in waiving the two-year statute of limitations for injuries to children. Because children are developing, the extent of their injuries might not always be clear within two years. Sometimes children will recover, but other times they might not. Parents need time to be able to understand the ramifications of their child's injuries before seeking damages.
What This Means for Denver Dog Bite Lawsuits
This decision is relatively recent (December 13, 2021, with a rehearing denied on January 24, 2022), so we're not yet sure of its impact. However, it seems that this decision means that parents of children injured in dog bite attacks might be able to recover damages for medical expenses, even if the attack occurred more than two years ago (so long as the child has not yet reached the age of eighteen).
Parents of children injured in dog bite attacks should consider filing lawsuits if they have significant medical expenses, but didn't file in time because they:
Didn't know how expensive care would be
Were persuaded not to file
Didn't know they could file until too late
In addition, it might be worth revisiting cases where damages were reduced or eliminated because of the statute of limitations, or a child being barred from recovery of their own medical expenses.
Why Choose Denver Dog Bite Lawyer Brian Pushchak
Denver dog bite lawyer Brian Pushchak is dedicated to helping his clients recover the full extent of damages they are due under the law. We believe this is the only fair outcome of a case, and we will strive to achieve it using the latest precedents that can increase the odds or amount of recovery.
In addition to staying current with the case law that favors his clients, Pushchak Law utilizes an exclusive Informed Decisions™ approach. In this approach, we start by listening to you so that we understand what matters most to you in your lawsuit. Then we can advise you how best to achieve your goals. However, you always remain in charge of your case – our expertise is at your service.
We care about you, and we put your interests first. To make sure you remain central in the case, we give you our personal contact information, and you can reach out whenever you have questions or concerns.
To see how our unique approach to dog bite lawsuits can benefit you, please call 303-372-6145 or use our online form to request a free initial consultation about your case at Pushchak Law in Denver.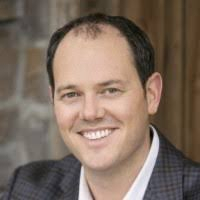 Latest posts by Brian Pushchak | Personal Injury Law Firm Denver, CO
(see all)
Free Case Consultation
If you have been injured and would like to speak with one of our attorneys, take advantage of our free, no-obligation consultation. And if you have a viable case, there are no fees until we win.

Call 303.372.6145
Schedule Today