Motorcycle Passenger Safe Riding Tips
Riding a motorcycle along the mountain roads in Colorado can be both beautiful and exhilarating, and it's understandable that you'd want to share this experience with someone else. If someone close to you doesn't know how to ride a motorcycle, one option is to invite them to be a passenger on one of your motorcycle rides.
There are certain safety considerations which must be addressed if you're going to have a passenger on your motorcycle for a long ride. Before inviting someone to join you, it's important to understand what you and the passenger need to do to ensure the ride will be safe and minimize the risk of a motorcycle accident.
Your Motorcycle Will Behave Differently with a Passenger
Your motorcycle will behave differently when you add a passenger. Therefore, you should be an experienced rider and possess the skills necessary to adapt to the changes to the way your bike will handle. In addition, your motorcycle must be able to handle the additional weight of a passenger. Before taking someone out on a ride, check your manual to make sure your bike can safely accommodate two people.
The added weight on your bike will create certain challenges when riding:
Your bike will require more power to accelerate
It will take longer to slow down and come to a full stop
It may be more difficult handling curves and turns, especially if your passenger is inexperienced
You'll need to adjust your riding technique to accommodate for these differences in the way your motorcycle will behave. In addition, you may need to make some adjustments to the suspension and tire pressure of your bike to accommodate the extra weight of a passenger. These alterations to your bike and your riding technique are crucial to riding safely with a passenger.
Make Sure to Prepare Your Passenger Prior to the Ride
Before heading out on your ride, you'll need to coach your passenger to ensure they are fully prepared, know what to expect and understand all safety precautions. This is especially important if your passenger is unfamiliar with motorcycles.
Make sure you explain the following basics to your passenger:
How to get on and off the motorcycle
Proper placement of their feet on the footrests or pegs throughout the ride
The importance of avoiding the exhaust system and other hot parts of the bike to prevent a burn injury
How to properly hold onto your waist during the ride
How to lean into curves
Proper handling of curves is especially important to explain. If your passenger leans against the curve, it can impact the balance of your motorcycle and increase the chances of a fall. Also, if your passenger shifts their hands from your waist to your shoulders or arms, it can cause you to lose control of the bike. Both of these scenarios can lead to a motorcycle accident.
You'll also need to prepare your passenger for how to communicate during the ride. Ideally, you'll both wear Bluetooth helmets, which will make communication very easy. But if this isn't possible, you'll need to create a set of hand signals so that your passenger can inform you of how they're doing. Make sure to come up with signals for when your passenger needs to slow down and when they need to stop.
Start with a Short Ride
When planning a ride with a novice passenger, start small. Taking a short ride will allow your passenger to get comfortable with being on the back of a motorcycle. If they feel uneasy or scared, it's a short ride and you can easily turn back at any point. If your passenger has a great time, you can then plan a longer ride for the next time you take them out.
You should also talk about the ride with your passenger prior to departing. Let them know how long the ride will be and where you're going. Encourage your passenger to ask any questions they may have prior to getting on the bike. This will help them know what to expect and make the ride go more smoothly.
Make Sure Your Passenger Has the Right Safety Gear
If your passenger is a novice rider, it's likely that you'll need to provide them with safety gear. The most important gear to provide is a helmet. Make sure the helmet you provide fits properly. To check the fit, have your passenger put on the helmet. Then grab the back of the helmet to try and pull it over their head. If the helmet comes off, you need a smaller size.
In addition to a helmet, make sure your passenger has the following safety gear:
Eye protection
Proper riding clothing (a jacket and long pants, ideally made of leather)
Boots
Gloves
Pushchak Law Can Help if You're Injured in a Motorcycle Accident
If you or your passenger are injured in a motorcycle accident caused by the negligence of another driver, you may be entitled compensation for your damages. At Pushchak Law, we're here to make sure your rights are protected every step of the way.
Brian Pushchak has made motorcycle accident cases a primary focus of his practice. He understands the complex issues associated with these claims, and he can help demonstrate the full extent of your damages. This level of specialization will give you the edge you need when seeking to maximize the value of your compensation.
You'll benefit from Mr. Pushchak's unique Informed Decisions Approach™, which is focused on helping you achieve the best possible outcome to your case. With this approach, you'll remain in control of the process at every stage of the lawsuit. Mr. Pushchak places an emphasis on client education, and he'll work closely with you to ensure you understand your legal rights and options. After listening carefully to your desired outcome for the case, he'll recommend the most effective strategy to deliver this result.
As part of our Informed Decisions Approach™, you'll also have access to Mr. Pushchak whenever you have a question or need an update on your case. He'll provide you with his personal contact information so that you can reach him for updates even when he's out of the office.
Contact us today to schedule a free consultation. Pushchak Law serves clients in Denver and the surrounding areas of Colorado.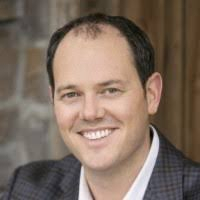 Latest posts by Brian Pushchak | Personal Injury Law Firm Denver, CO
(see all)
Free Case Consultation
If you have been injured and would like to speak with one of our attorneys, take advantage of our free, no-obligation consultation. And if you have a viable case, there are no fees until we win.

Call 303.372.6145
Schedule Today