Insurance is Designed NOT to Pay Out
Insurance is a funny business because we pay premiums for protections we hope we never need. Can you name something else in your life that you allocate a significant amount of your money towards each year and never want to use? Obviously, if you are using your insurance it is usually not because something positive has occurred in your life.
People also have interesting relationships with insurance carriers, insurance brokers, and insurance adjusters. We discuss insurance with our clients every day and have noticed a pattern. There are some carriers that we believe are objectively terrible at handling claims, rarely ever do the right thing, and intentionally make it very difficult for the individual making the claim to recover anything and in a timely manner, yet clients love them. Over the years, we have asked a significant amount of people, why?
How is it possible to be this happy with American Family or Allstate when, in our opinion, our clients' experiences are usually the opposite after a claim has been made? The answer is that insurance carriers heavily invest in the "front office" staff. Many people absolutely love their insurance agent because they have provided good service, researched quotes from other carriers to be competitive on premiums, and many have personal relationships for years with these folks. The truth is that most people love their insurance carrier and their agent because they have never needed them to do their job. They have never made a claim with the carrier and the carrier has seriously profited from the yearly premiums never having had the opportunity to demonstrate how they handle claims and treat people. Name another service you pay for, absolutely love, refer to your friends, but have never used. This is a very unique situation as you have selected an insurance carrier in the dark and likely (and hopefully) with no experience with their claims handling practices. We may rely on what agents tell us about how great these carriers are but they are paid large commissions from the insurance carriers. We may rely on what our friends and family say, but did you ask whether they ever saw the carrier in action doing the right thing? Many people largely check insurance off their to do list giving it little thought and hoping for the best.
If you are in the unfortunate situation to make a personal injury claim, the next "professional" to assist you will be the initial adjuster or claims handler whose job it is to make sure they are as nice as possible (for some this is surprisingly difficult) to you so you do not feel the need to obtain an attorney. Insurance companies hope these claims handlers will convince you that you will be treated fairly, that your claim is simple, and that they will handle everything for you. Regardless of whether you are making a claim against your own insurance or the person that injured you, the fact is that the insurance company machine is not designed to assist you with your claim but to protect their profits by collecting information to justify their decision not to pay. There is a reason why the majority of claims are reassigned to a different adjusting department in the machine after you obtain an attorney-they know their tricks are no longer effective on your claim.
The best course of action is to obtain an attorney and to do so shortly after the event. Insurance companies often do not play by the rules, attempt to settle claims quickly (in violation of Colorado law), obtain recorded statements from individuals who have been prescribed narcotics for pain shortly after the accident, and a multitude of other tactics solely designed to obtain as much evidence to use against you rather than assist you. The purpose of hiring an attorney as soon as possible after an accident is to make sure everyone is playing by the rules, not violating Colorado's consumer protection statutes, and to guarantee they are not taking advantage of you. The simple truth is that until you have an attorney in insurance cases who is working for you, you have no assurances that you are being treated fairly.
Regardless of whether you have a current claim or are reading this to better inform yourself, we are happy to provide our thoughts to you on what carriers are better than others as we fight them and their highly paid attorneys every single day. We are more than willing to provide you our experience so that if you are unfortunately injured, you are already one step ahead of the curve in protecting yourself. Lastly, we are also willing to talk with you about the current amount and type of insurance you carry and make sure it is the right policy for your situation. Insurance gives you very little benefit if your policy doesn't exist or if it is inadequate. We look forward to hearing from you and making sure you are prepared in the off chance you do get injured.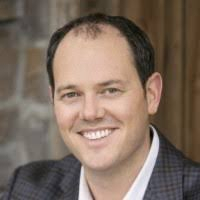 Latest posts by Brian Pushchak | Personal Injury Law Firm Denver, CO
(see all)
Free Case Consultation
If you have been injured and would like to speak with one of our attorneys, take advantage of our free, no-obligation consultation. And if you have a viable case, there are no fees until we win.

Call 303.372.6145
Schedule Today